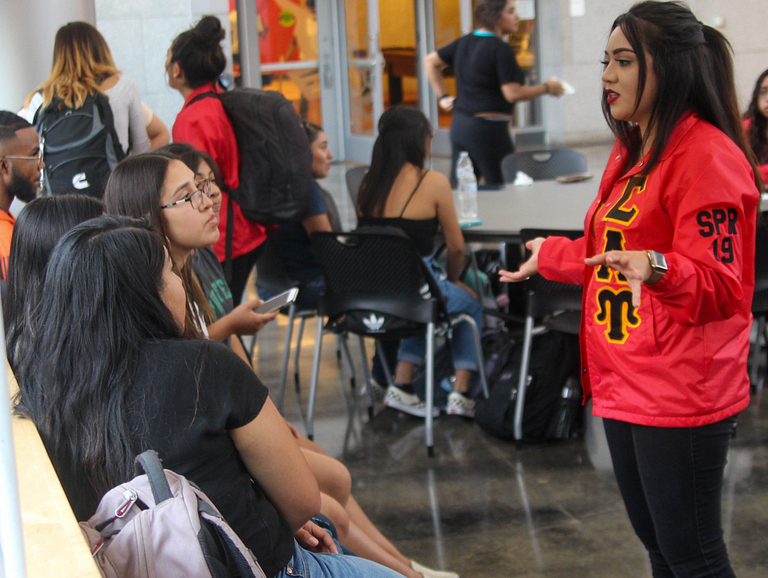 First-generation college students often don't know where to turn for help in the world of higher education. That's magnified when you don't look like the people surrounding you on campus.
Yoriana Gallegos experienced this firsthand. She was the first in her family to be born in the United States, so her parents couldn't answer her questions or calm her fears about attending college. She didn't know who to turn to.
"Since I am a first-generation college student, the path and actions I took to get to college were very different for me," recalled Gallegos, a 21st Century Scholar.
Her father was granted citizenship under the Obama administration, but when her mother applied in 2016, she was told to go to Mexico to finish up some paperwork, but then she was barred from reentering the U.S. It would be two years before she was allowed to return to her family.
Gallegos was forced to help her father pay bills and care for her siblings instead of focusing on school and getting involved around campus. The sudden change in her family's hierarchy damaged her mental health and challenged her academic progress, two things her family and community wouldn't even talk about behind closed doors.
"I always had to reach out to someone outside, and that's something I want to be for others," she said. "I want them to come to me and ask for help because I know it's very hard for people to have the courage to ask for that."
Though Gallegos was hampered by her situation, she would not be deterred. In her second year at IUPUI, she became the public relations chair for the Latino Student Association, and she was elected as president for this school year. Joining the club was how she learned about the AXIS program.
"A lot of the people I met in the AXIS program told us you have to get out of your comfort zone and not just look for that Latino professional face, but also make connections with people who don't look like you because at the end of the day you can't just stay in your Latino world," Gallegos said. "You have to reach out to people who are different from you, because that's where unity comes from."
The AXIS program is designed to help the next generation of Latino graduates for the professional world. It's a partnership between the Indianapolis mayor's office and the Indiana Latino Expo and is directed toward Latino professionals, ages 21-28, to develop professional skills and prepare to interact with community leaders.
In each of the eight months they met, program attendees were introduced to prominent individuals in the city who were themselves Latino or were heavily involved with the Latino community, including Indiana University graduate and state Rep. Earl Harris Jr.
"You meet those people who are there for you and support you along the way, and usually those with the same connections as you," Gallegos said. "Before, I had the mentality that I always had to look up to someone who looks like me, that they're the only ones who can help me because they went through similar experiences, but that is not true. You have to make sure to expand and reach out to a variety of people."
Now that her family is back together, Gallegos aims to secure an internship in immigration law with the network she built through the AXIS program, in addition to the work she does in her sorority, Sigma Lambda Upsilon.
Her plan is to devote the next chapter of her life to speaking on behalf of those who cannot speak for themselves.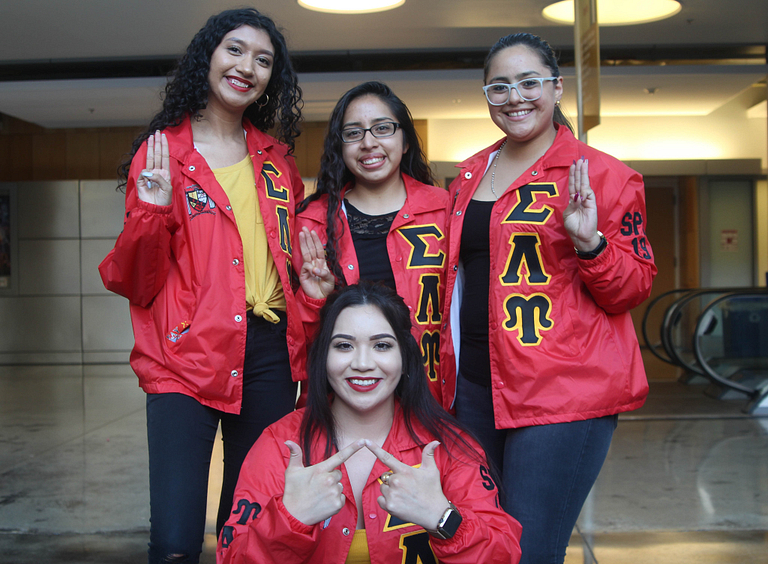 You can learn more about the AXIS program or apply online.