INDIANAPOLIS – Indiana health professionals looking to improve how they care for people with cancer are encouraged to sign up for free online training at IUPUI.
The new educational videoconferencing resource, available through the Indiana University Richard M. Fairbanks School of Public Health at IUPUI, will begin Sept. 17 with the launch of the school's new Cancer Prevention and Survivorship Care ECHO (Extension for Community Healthcare Outcomes).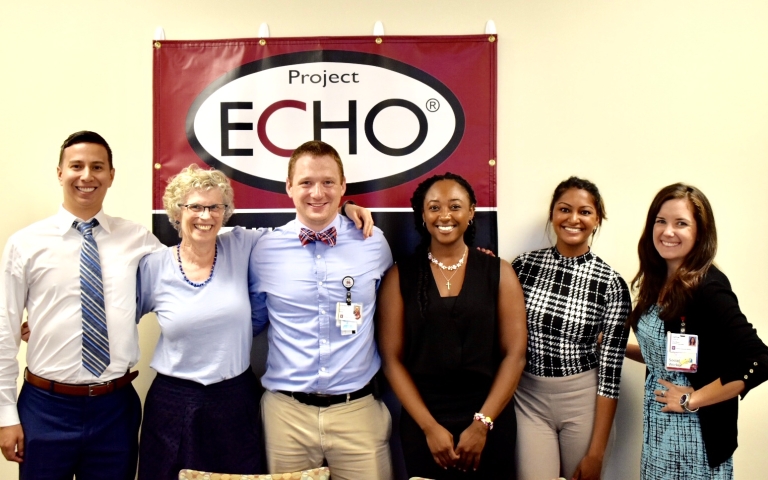 Project ECHO is a case-based learning system and guided practice model that increases medical education and workforce capacity to provide best-practice specialty care and reduce health disparities. Health care providers from multiple locations will connect with a specialist – or team of specialists – through videoconferencing at regularly scheduled times.
The Cancer ECHO will provide continuing education and actionable learning focused on improving the delivery of cutting-edge cancer care at no cost to all participants. The only thing needed to participate is access to the internet.
Experts from the Indiana State Department of Health, the Indiana Cancer Consortium, the IU School of Medicine, Riley Hospital for Children at Indiana University Health, the Indiana Chapter of the American Cancer Society and the IU Simon Cancer Center will provide up-to-date cancer education and evidence-based strategies to health professionals across the state and support implementation of the Indiana Cancer Control Plan 2018-2020.
"We are excited to support the Cancer Prevention and Survivorship Care ECHO," said Dr. Kris Box, the Indiana state health commissioner. "Indiana has nearly 300,000 cancer survivors, and having a forum in which health care professionals can share expertise for their continued care will improve the quality of life for many Hoosiers."
ECHO provides a forum for using case presentations to engage experts and learners in a conversation. The key to ECHO's success is moving knowledge – not patients – to provide the right care, in the right place, at the right time.
"I'm excited to be joining the Cancer ECHO, as it holds the promise to share knowledge across the state and improve the lives of cancer survivors by empowering their medical providers," said Dr. Terry Vik, professor of clinical pediatrics at the IU School of Medicine and director of the Childhood Cancer Survivor Program at Riley Hospital for Children at IU Health.
Benefits of ECHO include:
Providers acquire new skills and competencies so they can confidently treat patients with common complex conditions.
Patients have increased access to care in their local communities from their own health care providers.
Providers experience increased professional satisfaction and decreased feelings of isolation, especially when practicing in rural and underserved communities.
ECHO sessions are 90 minutes and include a brief didactic presentation of a topic related to cancer care and case-based discussions of patients submitted by participants. Participating with a webcam is highly encouraged but not required. No-cost CME credits will be provided to all participants.
The Cancer ECHO clinics are scheduled every first and third Tuesday from noon to 1:30 p.m. Eastern time for one year.