INDIANAPOLIS – Thanks to a National Science Foundation ADVANCE grant, IUPUI will begin implementing programs to improve the institutional climate and to address inequities in the representation, retention and advancement of women, particularly women of color, in the tenured ranks of science, technology, engineering and mathematical science departments.
With findings from "Project EPIC at IUPUI: Evidence-Informed Promotion of Inclusive Climate," the university will adapt practices to the unique context of IUPUI's research-intensive urban campus. The principal investigator is Kathy Johnson, IUPUI executive vice chancellor and chief academic officer. Co-investigators are Gina Sanchez Gibau, associate vice chancellor for faculty diversity and inclusion; Evava Pietri, assistant professor of psychology; Margaret Stockdale, professor of psychology and department chair; and Pratibha Varma-Nelson, professor of chemistry and chemical biology.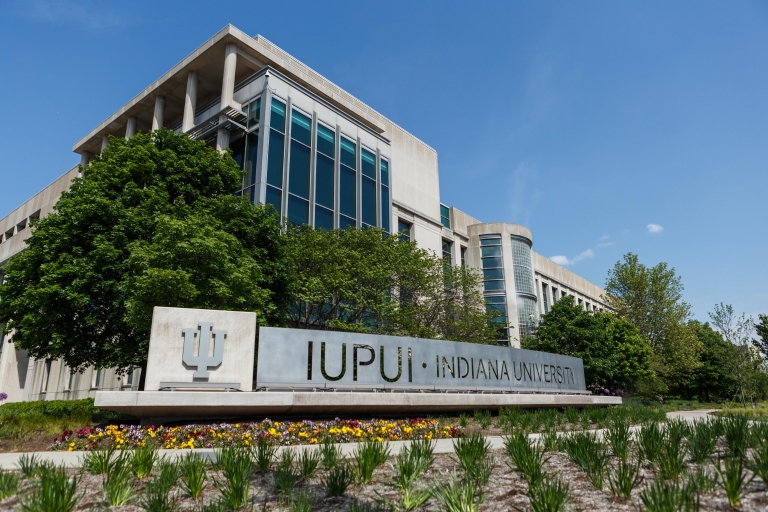 The project is three years in duration, with the grant beginning Oct. 1.
"Project EPIC will position IUPUI to be a national leader in hiring and promoting women scientists and allowing them to flourish on our campus," IUPUI Chancellor Nasser H. Paydar said. "This project reinforces the strategic priority we place on promoting an inclusive campus climate at IUPUI and works in concert with the many other initiatives we are championing on our campus to expand the STEM pipeline at every point in the process."
Earlier this year, IUPUI was named to the inaugural cohort of a related NSF initiative, the Aspire Alliance, which also seeks to diversify the STEM professoriate and promote inclusive teaching practices in collaboration with the Association of Public and Land-grant Universities and the Center for the Integration of Research, Teaching and Learning.
IUPUI will provide intensive training for both formal and informal school leaders at multiple levels to help them become equity-minded and committed to the goals of furthering women scientists. In addition, this project aims to increase understanding among school leaders of the complex and cumulative way different forms of discrimination – including racism, sexism and classism – overlap and affect women scientists of color. The first year of the project will entail quarterly half-day workshops that transition to the development of a STEM leadership learning community across the second and third years.
This leadership training model builds on the work of the University of Washington, which used quarterly leadership workshops to gather department chairs across its campus to discuss pertinent issues, capitalizing on the expertise of many individuals and providing a venue for the cross-pollination of ideas among colleagues in similar posts. IUPUI will replicate and expand that process with leaders from STEM departments associated with the schools of science, engineering and technology, liberal arts, and informatics and computing as well as the O'Neill School of Public and Environmental Affairs and the Richard M. Fairbanks School of Public Health.
Project investigators, representing various disciplines and backgrounds, will act as mentors and coaches to ensure that change strategies are sensitive to the needs of all women faculty and are aligned with best practices in the field. An external evaluation led by the Center for Research in Educational Policy at the University of Memphis will provide feedback to guide further activities.
"While this project aims at improving the representation of women and women of color in STEM disciplines, I anticipate that the impacts will be felt far beyond faculty ranks, and hopefully beyond those schools," Johnson said. "Mentoring for minoritized graduate students and postdoctoral fellows should improve, and our undergraduate students will benefit from exposure to more diverse faculty serving as teachers and research mentors in STEM fields, including the social sciences."
The NSF ADVANCE program is designed to foster gender equity through a focus on the identification and elimination of organizational barriers that impede the full participation and advancement of diverse faculty in academic institutions. ADVANCE adaptation awards provide support for the adaptation and adoption of evidence-based strategies to academic nonprofit institutions of higher education as well as nonacademic nonprofit organizations.