INDIANAPOLIS – IUPUI's University Library will celebrate the establishment of its National Service Archives with a panel discussion highlighting Indiana University's history of community service.
The National Service Archives, a collection within the Ruth Lilly Special Collections and Archives, will be filled with documents that tell the stories of civic service and volunteerism in America.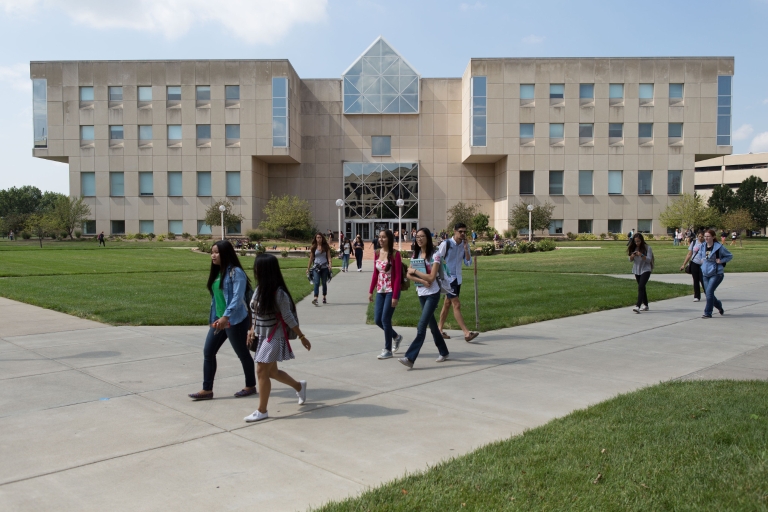 Archived items include documents from the Corporation for National and Community Service; papers from leaders like Sen. Harris Wofford, who helped create the Peace Corps and AmeriCorps; and stories and documents from volunteers themselves.
The "Indiana University in Service to the Nation" panel discussion will feature IU President Emeritus Thomas Ehrlich and Leslie Lenkowsky, a former chief executive officer for the CNCS and an IU professor emeritus. Ehrlich and Lenkowsky served on the commission that designed the AmeriCorps program. Other panelists include Shirley Sagawa, former CEO and co-founder of Service Year Alliance, and IU and AmeriCorps alumna Kathy Souchet-Downey. The panel will be moderated by former Indianapolis mayor and former CNCS board chair Stephen Goldsmith.
The panel discussion is also part of the 200 Festival, which is the official kickoff to IU's yearlong Bicentennial celebration. IU President Michael A. McRobbie and IUPUI Chancellor Nasser H. Paydar will give opening remarks.
Following the panel, 20 new members of AmeriCorps will take the oath of service and start their work with Public Allies – another famous service organization that counts Michelle Obama as one of its former directors in Chicago – in Indianapolis.
WHAT: "Indiana University in Service to the Nation" panel discussion.
WHEN: 1:30 p.m. Friday, Sept. 27
WHERE: Lilly Auditorium, University Library
WHO: Michael A. McRobbie, IU president; Nasser H. Paydar, IUPUI chancellor; Stephen Goldsmith, former Indianapolis mayor; Thomas Ehrlich, IU president emeritus; Leslie Lenkowsky, former CEO of the Corporation for National and Community Service; Shirley Sagawa, former co-founder and CEO of Service Year Alliance; Kathy Souchet-Downey, IU and AmeriCorps Alumna
NOTE: Individual interviews with certain participants can be made available following the event.