Indiana University has selected Fidelity as the sole provider of administrative recordkeeping services to the IU retirement plans. In addition, a new, simplified investment menu was introduced.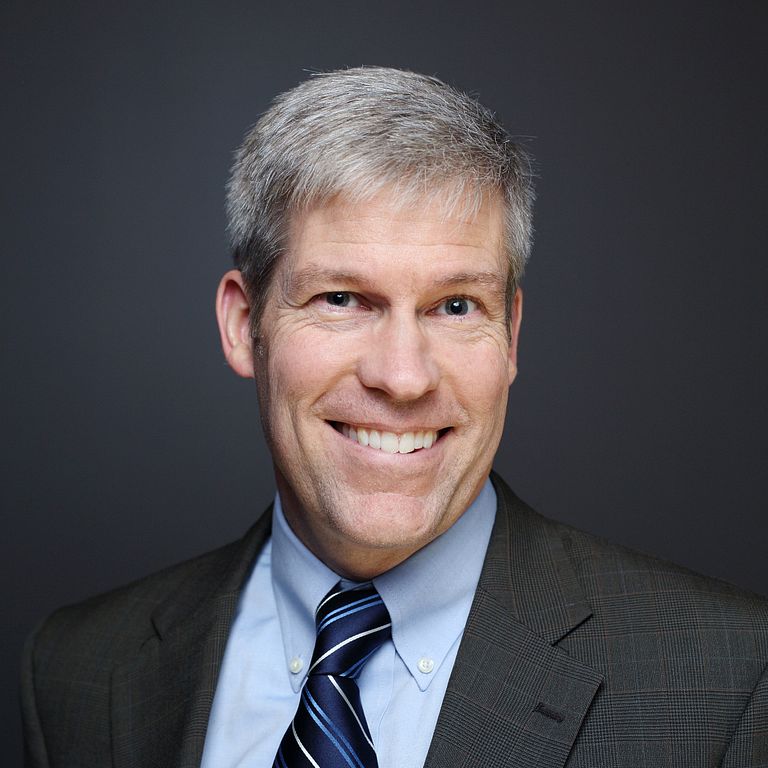 Information about the changes and enhancements has been sent to active IU employees, retirees and people who no longer work for the university but were fully vested before they left.
The process to select a new retirement services vendor began in September 2018, and IU worked with global retirement consulting firm Aon Hewitt Investment.
"There are several opportunities we hoped to achieve through this process," IU Vice President for Human Resources John Whelan said. "We wanted to make sure we negotiated the best fees for the individuals participating in our retirement plans, that we've simplified their investment choices to encourage easier decision-making, and that we're certain that we're providing our employees with the best-performing funds."
What does the decision mean for IU employees?
First of all, here's what won't change:
The eligibility requirements and contribution levels for current employees.
The vesting period; employees must work at the university for three years to be fully vested in a retirement plan.
Contributions and eligibility under the state's Public Employee Retirement Fund, or PERF; the 18/20; the IU Supplemental Early Retirement Plan, or IUSERP; and the IU Replacement Retirement plan.
Here's what will change:
The new plan will give IU employees access to a new, simplified investment menu organized in tiers to make investment decisions easier.
Existing mutual fund account balances at Fidelity and TIAA will automatically transfer to the selections an employee makes under the new investment menu during an election window that Fidelity will host in November. The mutual fund account balances for employees who don't make any new choices will automatically transfer to an age-based Vanguard target date fund.
TIAA-CREFF annuity balances will not automatically transfer to the new investment menu. However, employees may elect to transfer these balances if they choose, subject to the terms of the annuity contract.
A Roth contribution option is being added to the Tax Deferred Account and 457(b) plans.
Participants will be able to roll over eligible balances from a prior employer's retirement plan and/or an IRA into a Tax Deferred Account or 457(b) plan. Income limits will not apply to Roth contributions made to these plans.
Why is IU making this change?
A retirement investment committee, made up of administrative staff and faculty representatives from across the university, conducted a review of IU's current plan, looking at service providers, fees and investment offerings.
The committee's conclusion: IU has too many choices offered under its current retirement plans, which created redundancies in fund offerings that were confusing for employees.
"Choosing Fidelity as IU's sole administrative record-keeper and streamlining the investment plans leverage the economies of scale afforded by the size of IU's retirement plans to reduce our employees' fees," Whelan said. "This decision wasn't made for IU's benefit, but rather solely for the benefit of our employees."
How is the new investment menu structured?
To reduce the potential for conflict of interest, investment choices will no longer be tied to the retirement vendor's family of mutual funds and annuities. For example, the new investment menu will include Vanguard Index and Life Cycle funds, but no Fidelity or TIAA options.
Investment choices will be separated into four tiers, based on the style of the investment options offered:
Tier 1: Age-based target retirement date funds.
Tier 2: Passively managed funds.
Tier 3: Actively managed funds.
Tier 4: BrokerageLink, a self-directed brokerage window that allows employees to invest in thousands of additional mutual fund options from hundreds of companies.
A more detailed transition guide will be available in mid-October. Representatives from Fidelity will host seminars, webinars, one-on-one meetings and walk-up help desks on all campuses from October through December.
Additional updates will be available at MyFidelitySite.com/IU.