Support and service staff in the IU Retirement and Savings Plan should expect a healthy increase in their retirement contribution from IU at the beginning of the year, Indiana University Vice President for Human Resources John Whelan announced during Thursday's meeting of the IU Board of Trustees.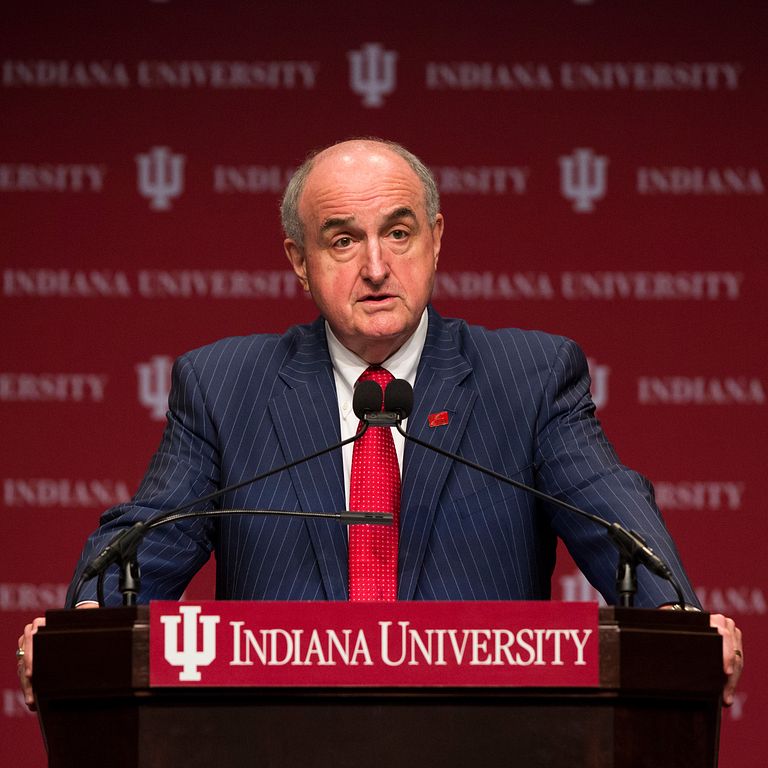 Beginning Jan. 1, 2020, the university's contribution to the IU Retirement and Savings Plan will increase from 4 percent with an additional 4 percent match to a flat 10 percent contribution of base wages each pay period.
The change applies to the more than 2,700 support and service staff currently enrolled in the plan, as well as all support and service staff employees hired moving forward.
"We believe it is essential that IU provide fair, adequate and competitive compensation for all of our employees," IU President Michael A. McRobbie said. "With today's announcement of IU's increased contribution to the IU Retirement and Savings Plan, we take another step toward achieving this goal by helping our support and service staff achieve retirement security. Our faculty and staff are our greatest assets, and I am very pleased that we are able to continue to reward them for their dedicated and outstanding service."
Employees don't need to take any action to receive the contribution increase; it will automatically take effect at the first of the year. Employees also don't need to open any new accounts or change anything else. University contributions will continue to go into their current Retirement and Savings Plan account; only the amount will change.
The change will not affect employees enrolled in the Public Employees Retirement Fund, known as PERF, because that plan is established and administered by the state of Indiana. PERF contributions will continue at the current percentages.
Even though support and service staff on the IU Retirement and Savings Plan will now receive the same contribution as faculty and professional staff on the IU Retirement Plan, Whelan said IU is not creating one retirement plan for all employees. The IU Retirement Plan for faculty and professional staff is a 403(b), and the IU Retirement and Savings Plan for support and service staff is a 401(a), so they are governed by different IRS regulations.
Additional details and a list of frequently asked questions is available on the IU Retirement and Savings Plan webpage, or contact IU Human Resources at askhr@iu.edu or 812-856-1234.