A project to renovate the Collins Living-Learning Center in Bloomington and updates regarding the IUPUI Campus Master Plan were presented to the Indiana University Board of Trustees during the Facilities and Auxiliaries Committee meeting Oct. 4 on the IUPUI campus.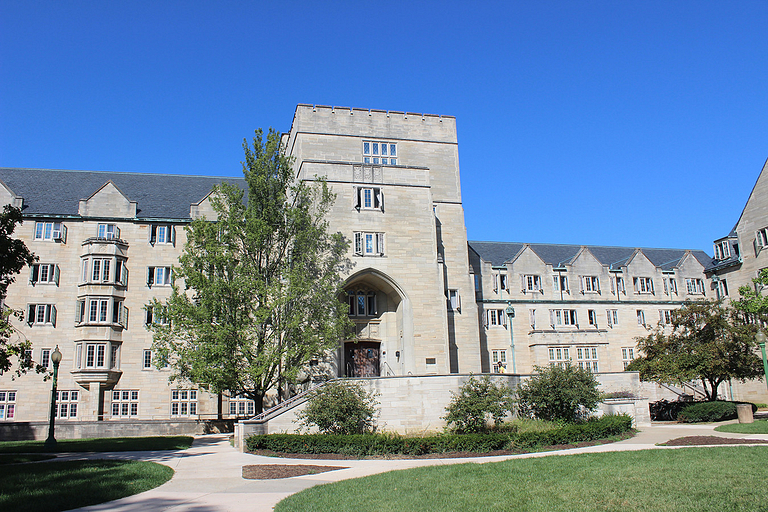 Vice President for Capital Planning and Facilities Thomas A. Morrison presented the requests and updates.
Project approval was granted to renovate the three residence hall buildings of Ralph L. Collins Living-Learning Center – Smith, Edmondson and Cravens halls – on the Bloomington campus. Mechanical systems will be replaced with a central system including air conditioning, new fire suppression and alarm systems will be installed, and card reader security access will be added, as well as updates made to corridors and student rooms.
Additionally at Edmondson, elevator and universal accessibility upgrades will be performed and the kitchen and food service areas updated. Given the unique architectural character of these buildings, existing exterior and interior elements will be maintained and protected to the maximum extent possible.
As a result of these renovations, all three residence buildings will be required to be vacated for the 2020-21 academic year.
Also approved were designs for site, infrastructure and utilities improvements focusing on the IUPUI Sports District in accordance with the IUPUI Campus Master Plan.
The trustees were also informed of current progress toward the goals of the IUPUI Master Plan, including an update describing the process for and possible revisions to the plan, such as designations of future opportunities for development of the campus.
Beth Feickert is a capital planning project specialist for the IU Office of the Vice President for Capital Planning and Facilities.