Two-step login with just one touch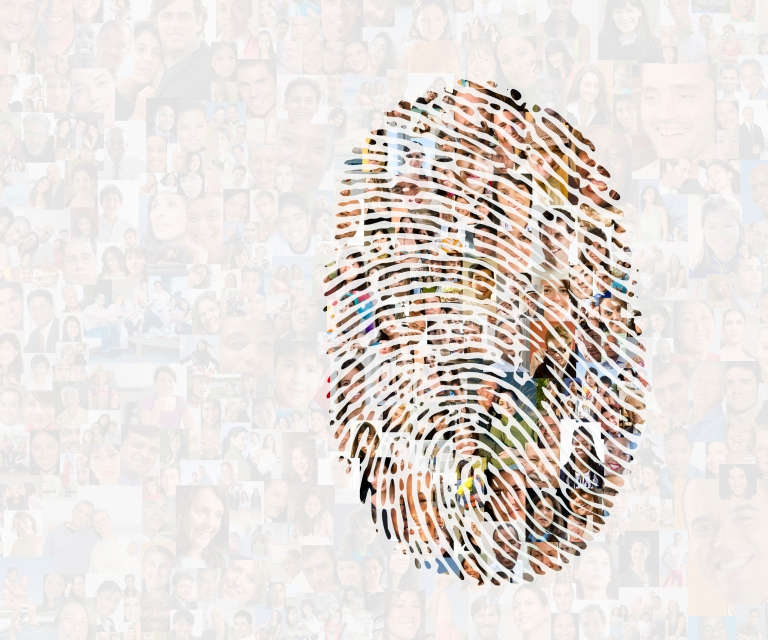 There's a faster way to Two-Step. You can use Touch ID on your MacBook while in the Chrome browser when logging in.
Set it up in the IU Security Center. Click the "Manage Devices & Settings" button under Two-Step Login (Duo) to get started.
Duo, the vendor who provides IU's Two-Step service, is working to roll out the Touch ID option to other devices such as a PC or iPhone in the future. When these become available, UITS staff will test them and prepare them for use at IU. 
IU, Purdue receive Lilly Endowment grant to address ethical challenges of digital world
Indiana University, along with Purdue University, will develop integrated initiatives to better equip students and faculty to address ethical challenges presented by digital technologies thanks to funding from Lilly Endowment Inc.
The $348,980 planning grant to IU will bring together faculty and outside experts to develop an integrated curriculum to prepare faculty and students to confront current and future ethical challenges of an increasingly digital world. The work will be undertaken collaboratively with Purdue, which also has received funding from Lilly Endowment.
The initiative, Developing Character for a Digital World, will be led by a steering committee of faculty from a cross-section of disciplines, including information technology, law, medicine, business, philanthropy and humanities. Six focus areas will make up the core curriculum: life sciences; artificial intelligence; digital communications, including social media; national and homeland security; the intersection of finance, business, law and justice; and the intersection of digital arts and humanities, education and research.
IU East's Outdoor Sculpture Exhibit brings new artwork to campus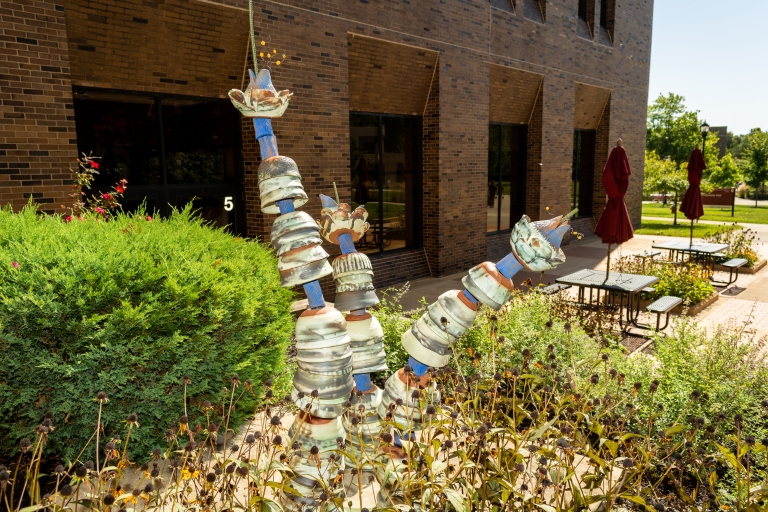 Seven new sculptures are in place as part of Indiana University East's Outdoor Sculpture Exhibit. The juried exhibit is now on its third installation. Each piece is on loan and will be on campus for two years, through August 2021.
Artists from across the United States were invited to submit their work for consideration. There were 114 entries submitted for the juried exhibit.
Each sculpture was carefully selected by jurors: IU East faculty Ann Kim, associate professor of fine arts; Carrie Longley, associate professor of fine arts; and Nate Kuznia, studio and gallery coordinator. The artwork was selected based on the sculpture's appropriate size and proportion for the outdoor spaces, that it communicated a unique expression and use of material, and that it could survive the extreme weather conditions of Richmond. Additionally, works for the exhibit are chosen based on having a strong visual presence in the open and natural setting of the campus quad and because of dynamic designs from multiple vantage points.
5-year-old signed to IU South Bend baseball team
Indiana University South Bend baseball head coach Doug Buysse announced the signing of 5-year old Thomas Kabelis of New Carlisle, Indiana, to a National Letter of Intent, making him the youngest member of the IU South Bend baseball team.
Thomas was diagnosed with a condition known as mitochondrial myopathy and intractable epilepsy when he was 18 months old. The condition is progressive, but right now he is experiencing a plateau phase, which means he is not decreasing in any skills. His disease makes the muscles weak, which makes running and chewing food difficult.
He will be a member of the Titans baseball team for the next two years. He officially signed his contract inside the Student Activities Center alongside his mom, his twin sister and the entire IU South Bend baseball team.
ESPN football documentary features IU Kokomo dean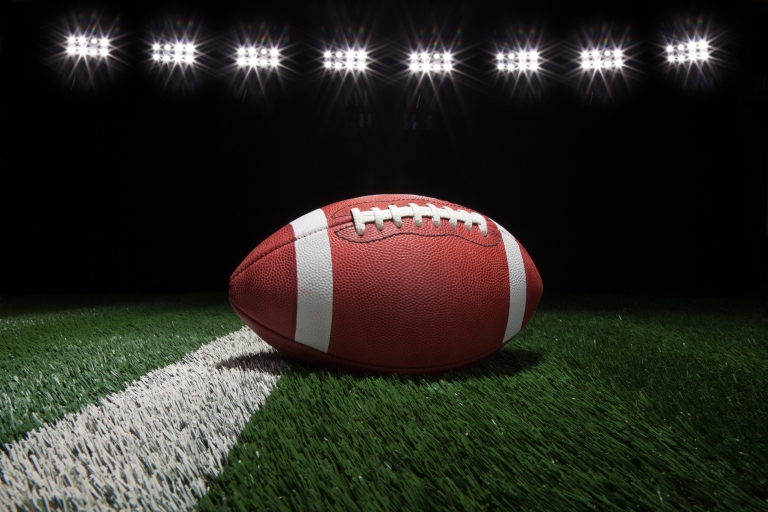 The research of Eric Bain-Selbo, dean of the School of Humanities and Social Sciences at IU Kokomo, drew the attention of ESPN filmmaker Jonathan Hock.
Hock interviewed Bain-Selbo about his research on college football as a religion and featured him in his recent "Football Is US: The College Game," currently airing on ESPN
Bain-Selbo, who earned a Master of Arts in religion and a doctorate in religious ethics, said the idea of football as religion was not a new concept, but he put a new twist on it by testing the idea through the rules of religious study.
To do his research, he attended college game days at the University of Georgia, the University of Alabama, the University of Mississippi, the University of Tennessee and Louisiana State University, observing, surveying and interviewing fans. He published his findings in his 2009 book, "Game Day and God: Football, Faith, and Politics in the American South."