Indiana University's open enrollment period is from Nov. 11 to 22.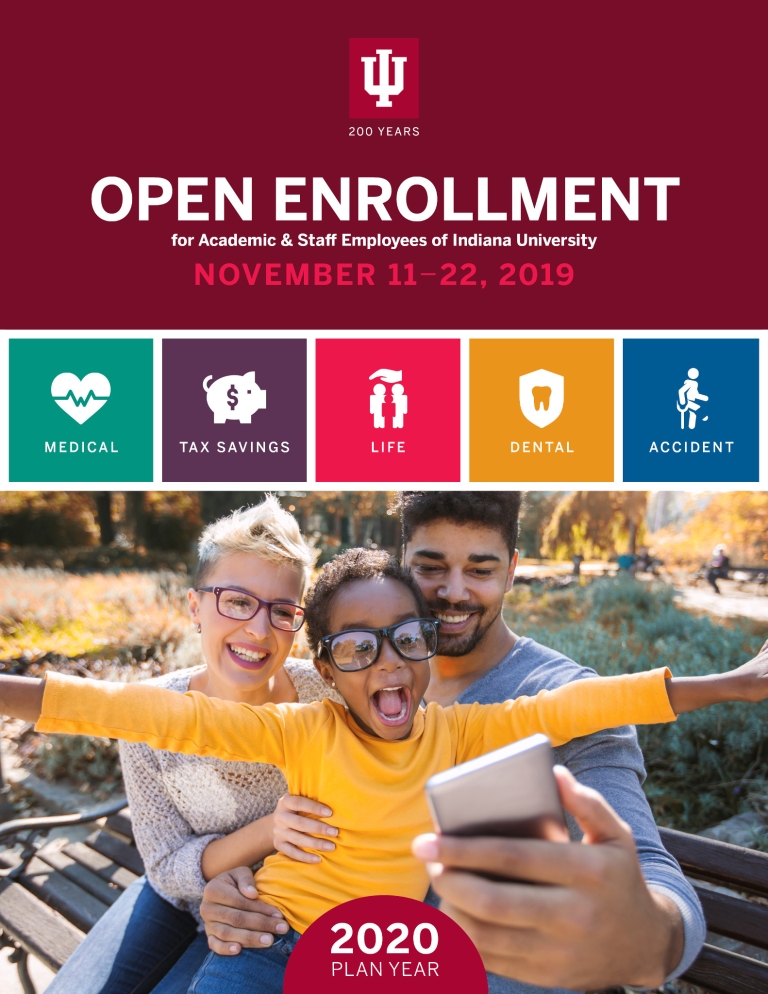 During the annual event, IU employees can make changes to their medical and dental insurance, add or remove eligible dependents, determine their needs for their Health Savings Account contribution, decide whether to save money through the Tax Saver Benefit plans, and review and change their personal accident insurance coverage.
Informational emails were sent to all benefits-eligible employees on Oct. 15. Information booklets began arriving in campus mail on Oct. 16, and additional information is available from Human Resources.
Employees and family members are encouraged to attend any campus information session or webinar. A list of times and locations is available on the Human Resources open enrollment website and in the open enrollment booklets.
During the second half of each in-person presentation, representatives from IU Human Resources and Fidelity will be presenting information about the upcoming changes and enhancements to the IU retirement plans, including key dates and steps you need to take, if any.
Health care coverage for employees who take no action during the open enrollment period will "roll over" into 2020, with the exception of the Tax Saver Benefit plan and the Tobacco-Free Affidavit premium reduction. Those benefits require an annual election to participate.
Here is what's new for 2020:
IU Health High Deductible Health Plan and Anthem PPO High Deductible Health Plan deductibles and out-of-pocket maximums will increase slightly.
Anthem PPO $500 deductible out-of-pocket maximum for in-network prescriptions will increase slightly.
Health Savings Account maximum contribution limits will increase.
Tax Saver Benefit Healthcare Reimbursement Account maximum contribution limit will increase.
Several new coverage options this year, including: hearing aid coverage for adults 18 or older and a new program for diabetes through CVS Caremark.
A dependent supplemental life insurance policy for your spouse and/or children.
In addition, there will be a special opportunity this year for benefits-eligible employees to enroll in or increase coverage to any level of Guaranteed Issue Supplemental Life Insurance without proof of good health.
Overall, premiums will increase by 1.9 percent in 2020. Premium costs for employees will vary depending on salary band and coverage level.
Need more information? Visit go.iu.edu/oe or email askHR@iu.edu. Be sure to submit benefits elections before the close of online enrollment at 11:59 p.m. EST Nov. 22.