University historical markers added at IU Northwest and IU Southeast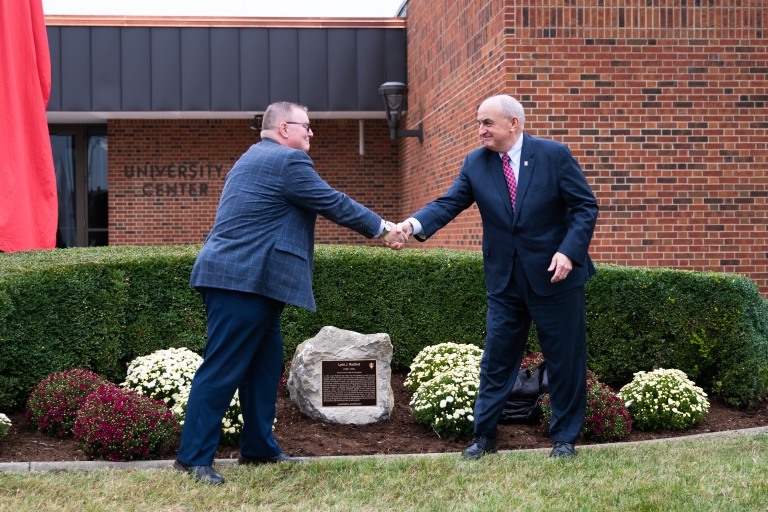 As part of the Indiana University Bicentennial celebrations, IU is adding historical markers at campuses across the state to commemorate significant people, places, events and organizations that have had an impact on IU, the state, the nation and the world.
At IU Northwest, a marker was added Sept. 26 to honor Tamarack Hall. The first building on the campus, it was dedicated in fall 1959 and demolished in 2012. The marker is on the site where Tamarack once stood.
And at IU Southeast, a marker added Oct. 9 honors Lyda Jeannetta Radford, the first student to enroll on that campus. Radford, of Louisville, came to Indiana to enroll at IU Southeast, known then as IU Falls City Area Center, in 1941.
IU Compliance Office reminds employees to report conflicts of interest
The University Compliance Office wants to remind IU employees about their responsibilities related to conflicts of interest and commitment. Disclosure of potential conflicts of interest or commitment creates the transparency necessary to ensure IU is meeting its responsibilities as an institution of public trust.
IU has a comprehensive, easy-to-use online disclosure form to collect relevant information related to conflicts of interest, conflicts of commitment and related topics, in accordance with state and federal regulations and applicable university policies.
While all employees are obliged to disclose any potential conflicts, certain employees are required to complete the annual online disclosure form:
Researcher: Anyone who is responsible for the design, conduct or reporting of research, as well as anyone listed as key personnel on sponsored projects or human subjects research.
IU Health: IU faculty or staff members who also hold an appointment at IU Health or IU Health Physicians.
University employees:

Anyone with a university, campus or school leadership role (vice presidents, provosts, chancellors, vice chancellors, deans, etc.)
Full-time faculty.
School of Medicine part-time faculty.
Staff employees with the following HR position levels or higher: 4AD, RS4, AX4, DV4, FC4, HP3, IT4, PR4, SS4, SA4, Health Care Provider and Clinical Diagnostician.
Anyone with signature authority on behalf of the university.
All fiscal officers.
University personnel authorized to conduct purchasing activities and influence or affect the process or outcome of any expenditures.
Anyone directed by their department or school to complete a form.
More information can be found on the University Compliance website.
Apply for the Zhi-Xing China Eisenhower Fellowship Program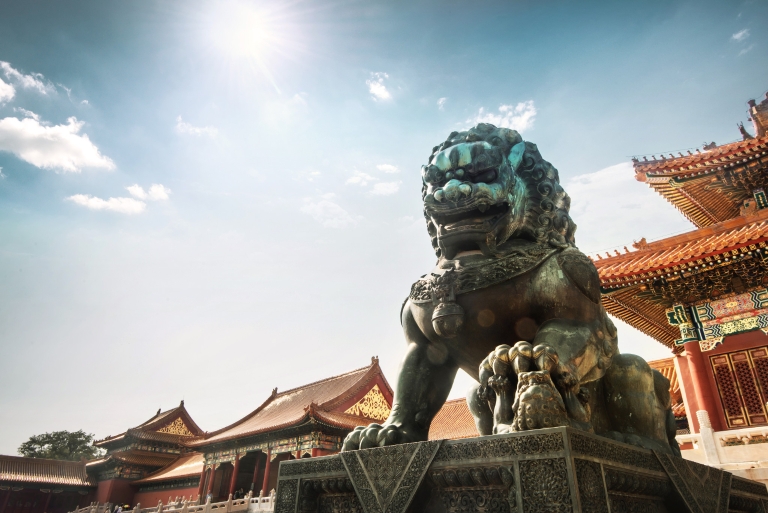 The Office of the Vice President for International Affairs is encouraging employees to apply for the Zhi-Xing China Eisenhower Fellowship Program, a four-week professional and leadership development program that brings approximately 10 mid-career U.S. leaders to China.
The fellowship features intensive cultural immersion, group sessions with Chinese and U.S. experts, and two to three weeks of individually tailored travel and meetings in four to six Chinese cities. The fellowship will take place during June 2020. The application deadline is Nov. 15.
IU's engagement with China dates back to 1950. Since 2014, the university has had an IU China Gateway office in Beijing that provides resources and services to IU faculty, staff, students, alumni and partners to help advance their academic and professional interests in China.
IUPUC professor publishes first scholarly study of Assia Wevill
Indiana University Bicentennial Professor Julie Goodspeed-Chadwick has become the first person to publish a scholarly study about Assia Wevill, English poet and translator Ted Hughes' mistress.
Goodspeed-Chadwick, a professor at IUPUC, examines the tragic life of Wevill and her impact on femininity and power in heterosexual relationships. "Reclaiming Assia Wevill: Sylvia Plath, Ted Hughes, and the Literary Imagination" focuses on Wevill's role as a writer and artist and the portrayal of her in recent literary and cinematic works.
The book will also emphasize the Plath-Hughes-Wevill mythology and Wevill's role in the poems of Hughes and Plath.
Visit the Bicentennial Big Red Bus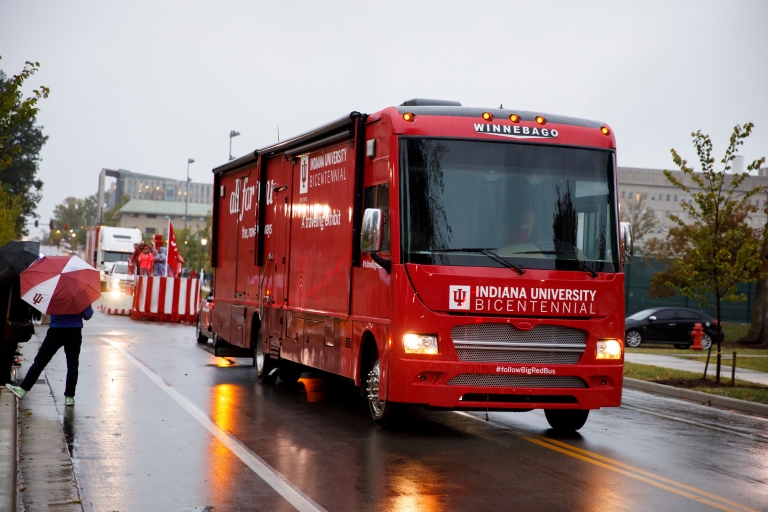 The Bicentennial Big Red Bus has started its travels around the state. The bus is Indiana University's traveling exhibit, All for You, and features interactive displays to showcase the university's impact on the state.
Here's the bus's schedule for the rest of the month:
Porter County Public Library in Valparaiso: 10 a.m. to 3 p.m. Oct. 27 and 28.
IU Northwest: 5 to 7 p.m. Oct. 28 and 10 a.m. to 3 p.m. Oct. 29.
IU Bloomington: 10 a.m. to 3 p.m. Oct. 30.
Riley Atrium door is now secured 24/7
Access to the pedestrian door directly across from the Riley Cafeteria and next to Copper Moon at Riley Hospital for Children is now secured 24/7, with a camera, intercom and Honeywell card reader for use by anyone with an authorized ID card.
Previously, a police officer monitored the door that leads from the sky walk to the hallway near the Riley Atrium. Since foot traffic has dwindled due to maternity tower construction, the officer will redeploy to the Simon Family Tower to support security and guest management.