BLOOMINGTON, Ind. – Indiana University, Purdue University and the University of Notre Dame are teaming up with the Indiana Innovation Institute for Indiana National Lab Day, connecting Indiana researchers with representatives from the U.S. Department of Energy's National Laboratories.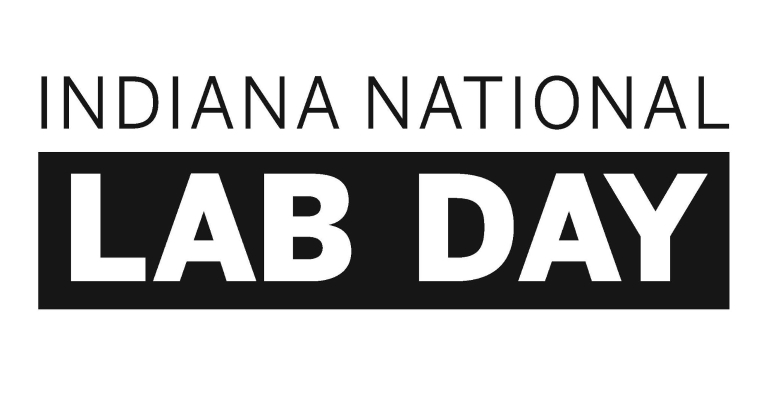 Indiana University will host the event Monday, Oct. 7, in Hine Hall Auditorium on the IUPUI campus in Indianapolis. The event will feature discussions highlighting the state's unique capabilities and advancements in research, and potential federal research opportunities.
"We are grateful to our partners and the Department of Energy's national laboratories for catalyzing this opportunity to harness our collective expertise," said Jeff Zaleski, interim vice provost for research at IU Bloomington. "I am particularly excited for our discussions regarding the rapidly growing area of artificial intelligence, where IU has extraordinary and expanding capability.
"Research has long demonstrated we are better together. This workshop is an incredible opportunity to realize innovation born from our state's shared capacity."
Researchers will cover four key state research initiatives:
Artificial intelligence: Advancements in AI have changed countless aspects of daily life. The same technology that gives us voice-activated assistant devices and powers driverless cars can also be used in decision making and behavior algorithms. Indiana University will lead panelists in a discussion about a wide variety of issues and approaches related to AI systems such as personal robots, self-driving cars and drones.
Hypersonics: Hypersonic flight is a key government interest due to its potential to get emergency and military aircraft to hotspots around the world quickly. Notre Dame recently completed development of the country's largest quiet Mach 6 wind tunnel. The $5.4 million project is part of a partnership between Notre Dame and Purdue University to develop multiple hypersonic tunnels for continued research of technical issues facing development of hypersonic aircraft.
Quantum information science: Purdue University will lead a discussion on the field of quantum information science, which is bringing new levels of functionality and performance to a vast community of users in areas of quantum information, computing, sensing and communication, involving both solid-state and atomic, molecular and optical quantum systems. State research collaborations will advance technological capabilities in quantum photonics and communications, quantum simulation and computation, sensing and precision measurements, and bio-imaging in cells and tissues, among others.
Trusted microelectronics: Vital to countless applications – such as cellphones, wearables, medical devices, global positioning systems and military communications – the security and integrity of current microelectronics remains vulnerable to attack. The Indiana Innovation Institute will lead a discussion about current initiatives to address those vulnerabilities through ASSURE – Achieving Scientifically Secured User Reassurance in Electronics – a $2.6 million program to develop new technologies that will counter attacks by adversaries, increase resistance to counterfeiting and further applications in nearly all electronic devices.
Several national laboratories will participate in the event, including Argonne National Lab, Oak Ridge National Lab, Fermi National Lab and the National Energy Technology Lab. The Energy Department's 17 National Labs tackle the critical scientific challenges of our time – including combating climate change and discovering the origins of our universe – and possess unique instruments and facilities, many of which are found nowhere else in the world. They address large-scale, complex research and development challenges with a multidisciplinary approach that places an emphasis on translating basic science to innovation.
To see the full schedule, visit labday.indiana.edu.
IU Research
Indiana University's world-class researchers have driven innovation and creative initiatives that matter for nearly 200 years. From curing testicular cancer to collaborating with NASA to search for life on Mars, IU has earned its reputation as a world-class research institution. Supported by $680 million last year from our partners, IU researchers are building collaborations and uncovering new solutions that improve lives in Indiana and around the globe.