INDIANAPOLIS – Danita and Robert Forgey, longtime friends of the School of Informatics and Computing at IUPUI, have made a deferred gift in excess of $1 million to further fund several existing student scholarships at the school and to support the IU Summer Theatre program in Bloomington.
This represents the largest single philanthropic gift to the School of Informatics and Computing on the Indianapolis campus.
The Forgeys' contribution of more than $700,000 will impact School of Informatics and Computing students through the Jan Ashton Health Information Management Scholarship, the Ruth Walker Health Informatics Graduate Scholarship and the Danita H. Forgey Scholarship in Health Information Management.
Funds are also earmarked for the Alvin and Nadine Givens iDEW Scholarship and the school's general fund, with emphasis on diversity programs. "I've really been impressed with what they've done to get diversity in the tech workforce," Forgey said.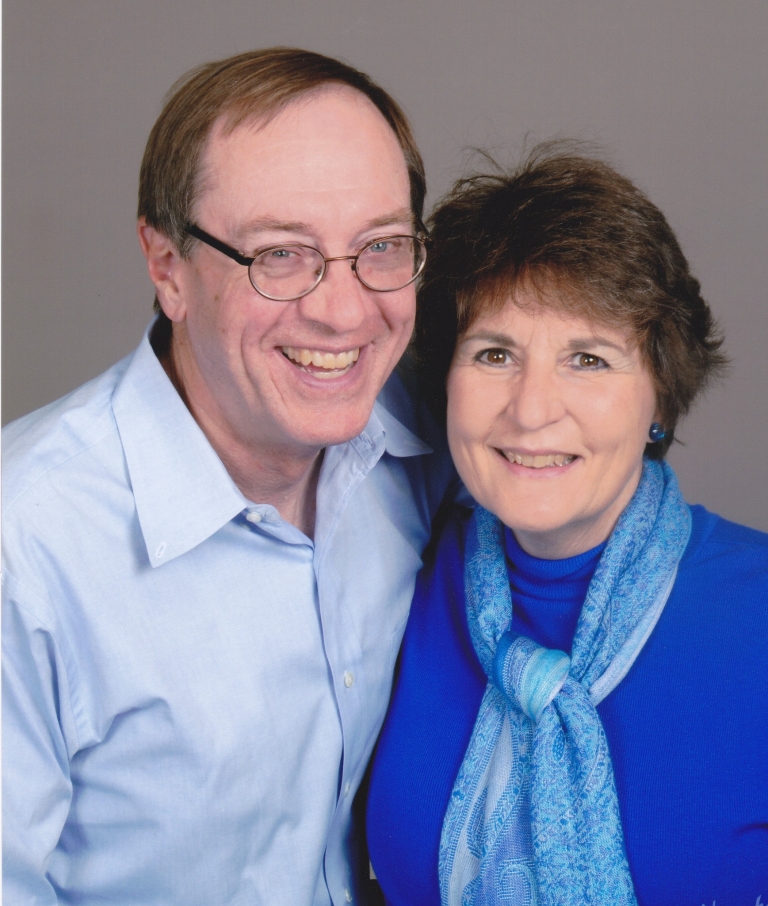 Senior Executive Associate Dean Mathew J. Palakal expressed his appreciation to the Forgeys for supporting student success at Indiana University: "This is an exciting year of growth for the School of Informatics and Computing at IUPUI, and with the support of Danita and Robert Forgey, we will be able to do even more in the coming years.
"We are focused on the future and centered on inclusion, which is why I'm so pleased the Forgeys chose to fund the Alvin and Nadine Givens iDEW Scholarship," Palakal said. "This is a program specifically created to bring minority, female and underrepresented students into the IT workforce pipeline, and this gift from the Forgeys will allow us to make our efforts in those key areas even stronger."
Danita Forgey, who runs a coding and reimbursement consulting business, holds a Bachelor of Science in medical records administration and a Master of Information Science from the School of Informatics and Computing. She was director of the Health Information Administration program – now known as Health Information Management, or HIM – after the school took it over from the IU School of Allied and Health Sciences. The HIM program celebrated its 70th anniversary this year.
"Informatics came along and accepted the program, and not only accepted but really supported it – helped it grow, and it's doing very well in that school. So, I have gratitude to informatics," she said. "I will add that I'm happy the school got accreditation for the health informatics master's program."
"I hope this helps with their recruitment to have those scholarships available to people, and it will also help with recruitment to be able to do that 4-plus-1 program for the HIM students. That's another scholarship that's available to them if they decide to go that route," Danita Forgey said. The accelerated B.S.-plus-M.S. program allows completion of both the bachelor's in Health Information Management and the master's in Health Informatics in just five years.
Danita Forgey serves on the school's Health Information Management Advisory Board and has been recognized with a Volunteer Service Award. She has also received distinguished member and professional achievement awards from the Indiana Health Information Management Association.
Robert Forgey, who earned a B.A. in history and a B.S. in accounting from IU Bloomington and pursued a career in accounting, fondly remembers summers as a child spent attending IU Summer Theatre performances with his family at the Brown County Playhouse, located in Nashville, Indiana. "I really enjoyed going in the summer – the old Brown County Playhouse back then was open air. Later, it did have a metal tin roof, and it rattled. I remember a play when it was raining so hard on the metal roof, you could not hear the dialogue."
The Forgeys have continued to attend shows in Bloomington since IU's Summer Theatre was relocated to the campus in more recent years – next year will be the 70th anniversary of the university offering the Summer Theatre program – and now include several friends in their tradition.
"IU Summer Theatre has long been a beloved program within our Department of Theatre, Drama, and Contemporary Dance, and we're deeply thankful for Danita and Robert's generous support," said Rick Van Kooten, executive dean of the College of Arts and Sciences. "Every summer, this program gives our theatre students the opportunity to work side-by-side with professional guest actors, so the performances are rigorous training opportunities as well as wonderful productions. Danita and Robert have a passion for the performing arts, and their generosity ensures that Southern Indiana will remain a summer destination for theatre."
Danita and Robert Forgey are members of the Indiana University President's Circle and are dedicated fans of IU sports as well as loyal patrons of the IU theatre program.