Throughout her 42-year career, Beverly Stoeltje's research has led her to Texas rodeos and meetings with queen mothers and chiefs in Ghana, and along the way she inspired students and colleagues through her passion and dedication.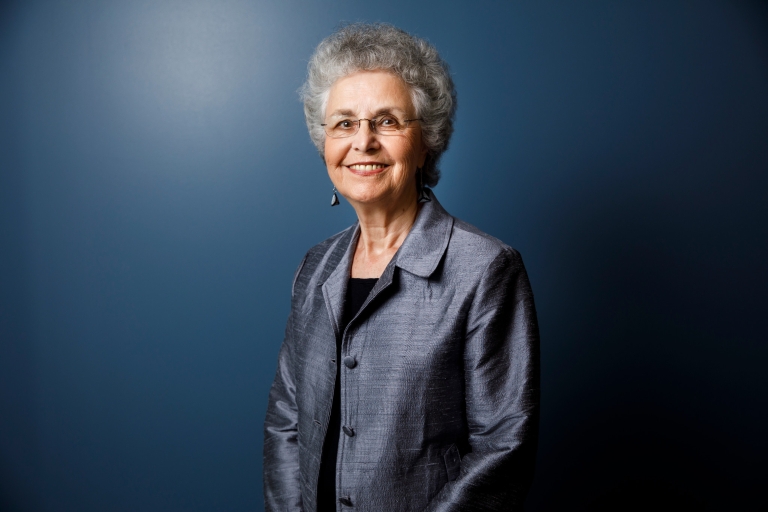 Stoeltje will be honored at panels composed of her former students and colleagues at two annual meetings: for the American Folklore Society on Oct. 17 in Baltimore and for the American Anthropological Association on Nov. 21 in Vancouver, British Columbia. The panels, both titled "With a Riata in Her Hand: Honoring the Scholarship of Beverly Stoeltje," will recognize Stoeltje's contributions to anthropology and folklore and provide an opportunity for intellectual discussion.
Stoeltje's work crosses both disciplines of anthropology and folklore, so the panels are intended to raise her visibility among both societies.
The panel co-chairs, Lisa Gilman and Margaret Dorsey, are two of Stoeltje's former students. They contacted former classmates and colleagues, as well as Stoeltje's friends and family, to help them organize the network of panel participants. All of the planning was kept under wraps until the meeting programs were announced.
"The news of these panels came as a complete surprise," Stoeltje said. "It is truly an honor to have inspired such appreciation from these wonderful scholars who are now my colleagues and friends. I'm very much looking forward to these events of a lifetime."
Many of the panelists were impacted by Stoeltje's work on nationalism, ritual, politics, power and gender. Gilman and Dorsey encouraged the contributors to reflect on the intersecting ideas that Stoeltje spent her lifework on, and how her teachings of those ideas influenced their own work.
"If you look at the people on the panels, they're really accomplished people who have done really amazing work," Gilman said. "So the fact that she's had that impact on so many people who are so enthusiastic and willing to step up for these panels really stands out."
Supporting students
Several panelists are traveling internationally for the opportunity to honor Stoeltje. One of them is Suncem Koçer, an associate professor in the faculty of communication at Kadir Has University in Istanbul. Stoeltje was her dissertation advisor, mentor and friend for over 10 years.
In 2017, Koçer spent a semester in Bloomington as a visiting researcher while pregnant with her daughter Ayla.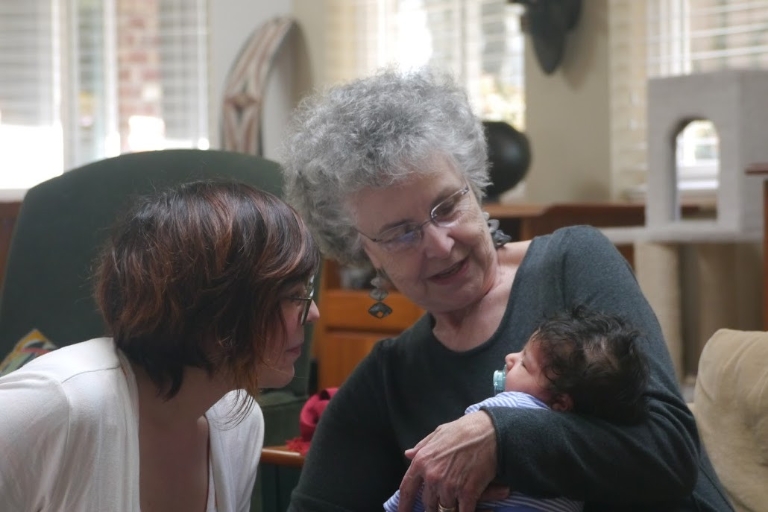 "It was a time of political turmoil in Turkey," Koçer said. "It was very stressful to be away from home. Beverly was such a great support. She made me feel so comfortable and part of a loving community during a time when I needed it the most. Today, Ayla calls her Grandma Beverly."
The panelists, both academics and people who work in the public sphere, work with different types of materials that engage with the relationship between performance, power, politics and gender. Their ideas are expected to stimulate intellectual conversation at the panels but also provide a sentimental history of the positive impact Stoeltje and her work have had on so many students and colleagues.
"It's become much bigger than just a panel," Stoeltje said.
During her 27 years at IU, Stoeltje integrated many of her own concepts into her teachings, which later influenced her students' work. She put together syllabi with a well-curated list of readings, led dynamic class discussions with freedom for independent thinking and enabled a space for students to develop a good cohort.
"She is one of the most caring people I have ever known," Koçer said. "As a teacher, she always shows trust in her students' intellectual capacity and their success."
Stoeltje was committed to devoting time and energy to help her students through difficult processes such as writing dissertations, applying for grants, producing their field data into written documents and more.
"As a mentor, she was very hands-on," Gilman said. "I would go to her office and leave two to three hours later. That's how much time she would spend giving direction and guidance and listening."
Finding inspiration
Stoeltje's research ideas were inspired by her personal interests, her experiences as a woman and her childhood living on a Texas ranch.
Before starting graduate school, Stoeltje gave birth to two children. When she wanted to have a natural childbirth in the 1960s, she was called subversive and perverse by her male doctors.
"That was a real consciousness-raising experience," Stoeltje said.
She also grew up with strong female role models, and by the time she went to graduate school, awareness of the feminist movement was spreading. Her interest in powerful women's roles in society, as well as growing up on the ranch, led her to study women in rodeo. She also thought it was ethically important to study her own culture before studying another, so she chose the Texas Cowboy Reunion, a large event in Texas rodeo culture that she'd grown up with.
Stoeltje considers her time spent in Ghana the biggest turning point in her career. With a Fulbright research grant, she spent a year living there in 1990 and has returned every few years since.
"I got to know people, make friends and know my way around," Stoeltje said.
Her decision to study in Ghana came after she heard about Asante queen mothers and was inspired to visit and do research focused on them. She analyzed their role in society, as well as the larger group of Akan peoples of Ghana. She also focused on the anthropology of law in application to the law practices of Asante people.
While doing her field work in Ghana, her previous decision to study rodeo culture was affirmed.
One chief she visited expressed hesitance before letting her visit him. He questioned whether she'd ever worked in her own culture, and she was prepared with reprints of her research on rodeo culture to show him. After reading the reprints, he told her she could come back to see him again. Since this interaction, the two have stayed friends.
"That was validation for me that I had done the right thing," she said.
The African Studies Program at IU became the highlight of her time here. The program provided her enriching opportunities such as social events with colleagues and lectures given by well-known guests in the field.
Through her work in the African Studies Program and beyond, Stoeltje's professional connections have become personal, meaningful and lifelong. The enthusiasm of those in her professional web to organize the panels in her honor offers a clear reflection of the incredible passion and dedication she had to her research, field and students.
Stoeltje continues publishing articles and is writing a book on her Ghana material.