More than 650 foreign-language programs were cut from universities across the United States between 2013 and 2016, according to a report from the Modern Language Association. But Indiana University continues to recognize the importance of foreign language instruction, as it has for nearly half of its 200-year history.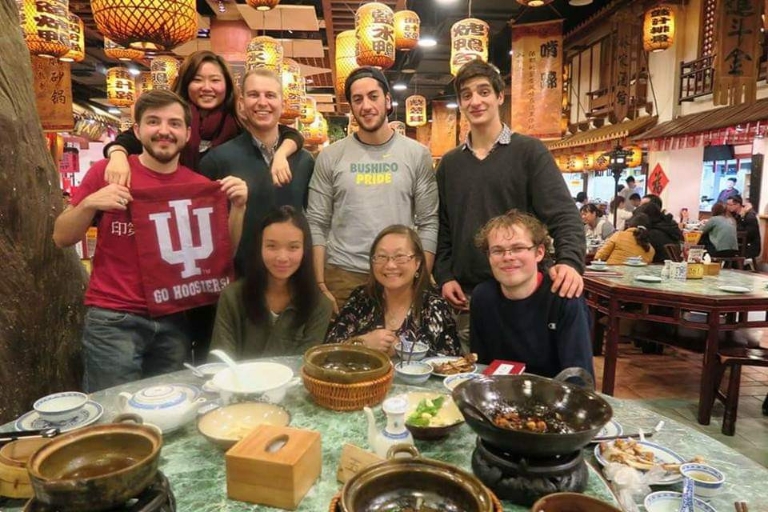 In addition to offering more foreign languages than any other public university in the country, IU hosts the most Defense-Department-funded Language Flagship Programs. These programs train students in languages critical to national security and economic competitiveness, and IU students have access to Chinese, Arabic, Russian and Turkish programs.
The programs incorporate advanced language study, international internships and study abroad to help students enter the workforce with professional language proficiency. Meet two young alumni whose careers were shaped by their participation in the Hamilton Lugar School of Global and International Studies' Language Flagship Program:
Nick Ceryak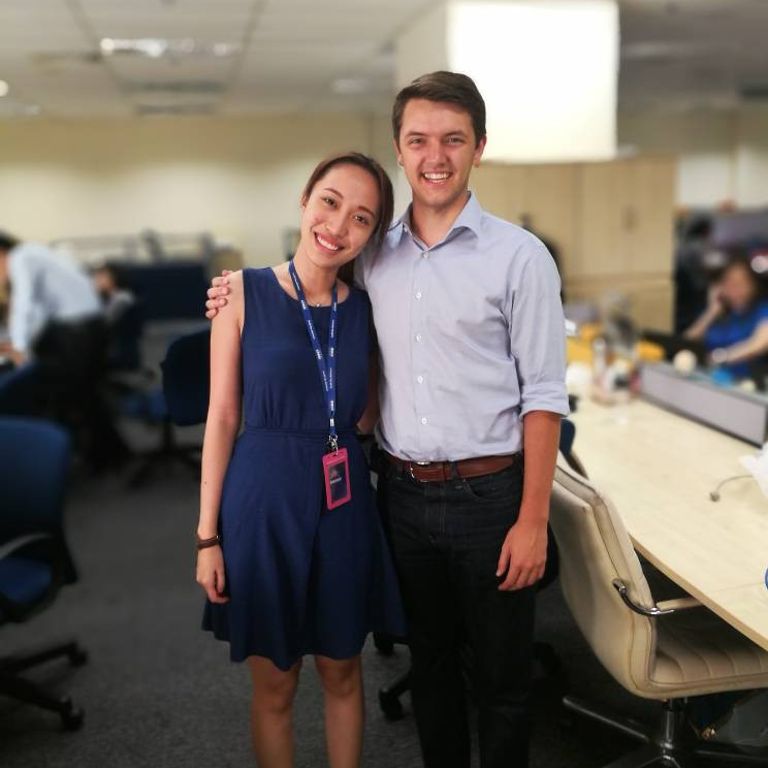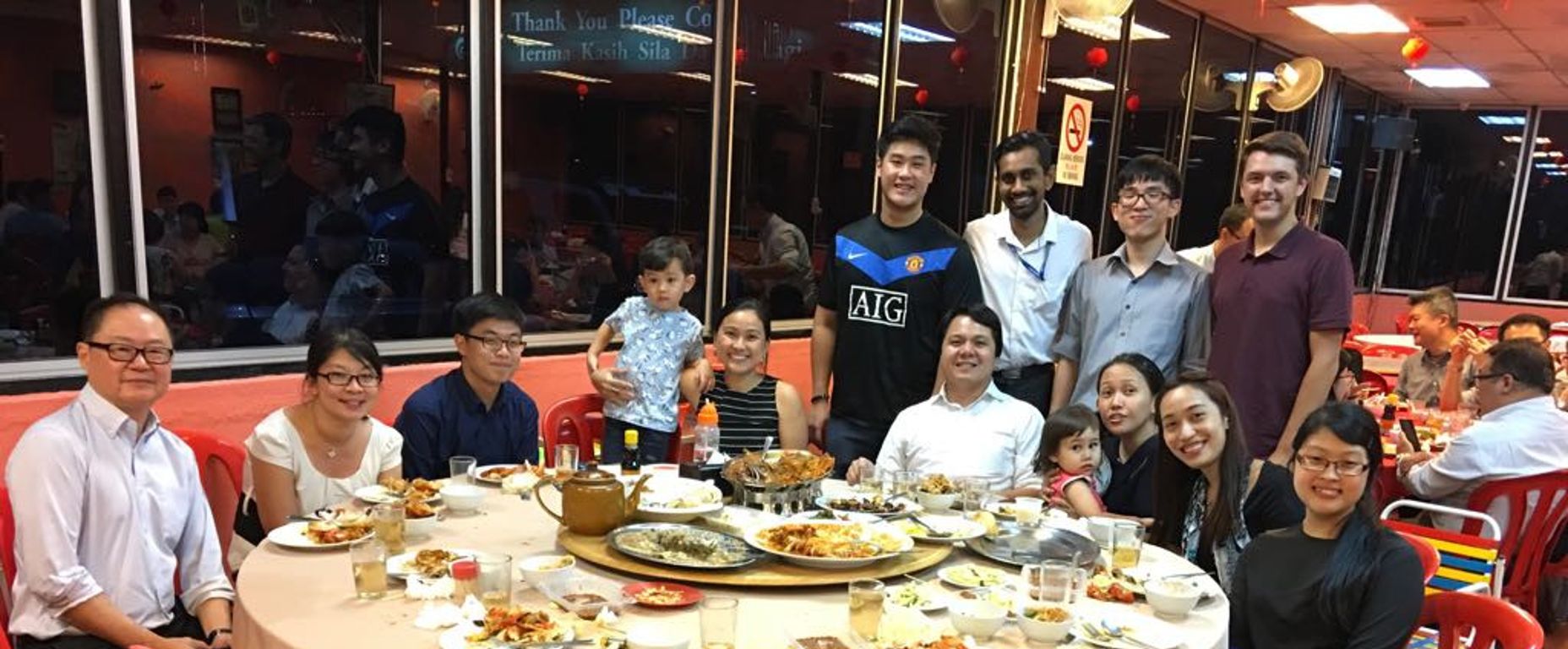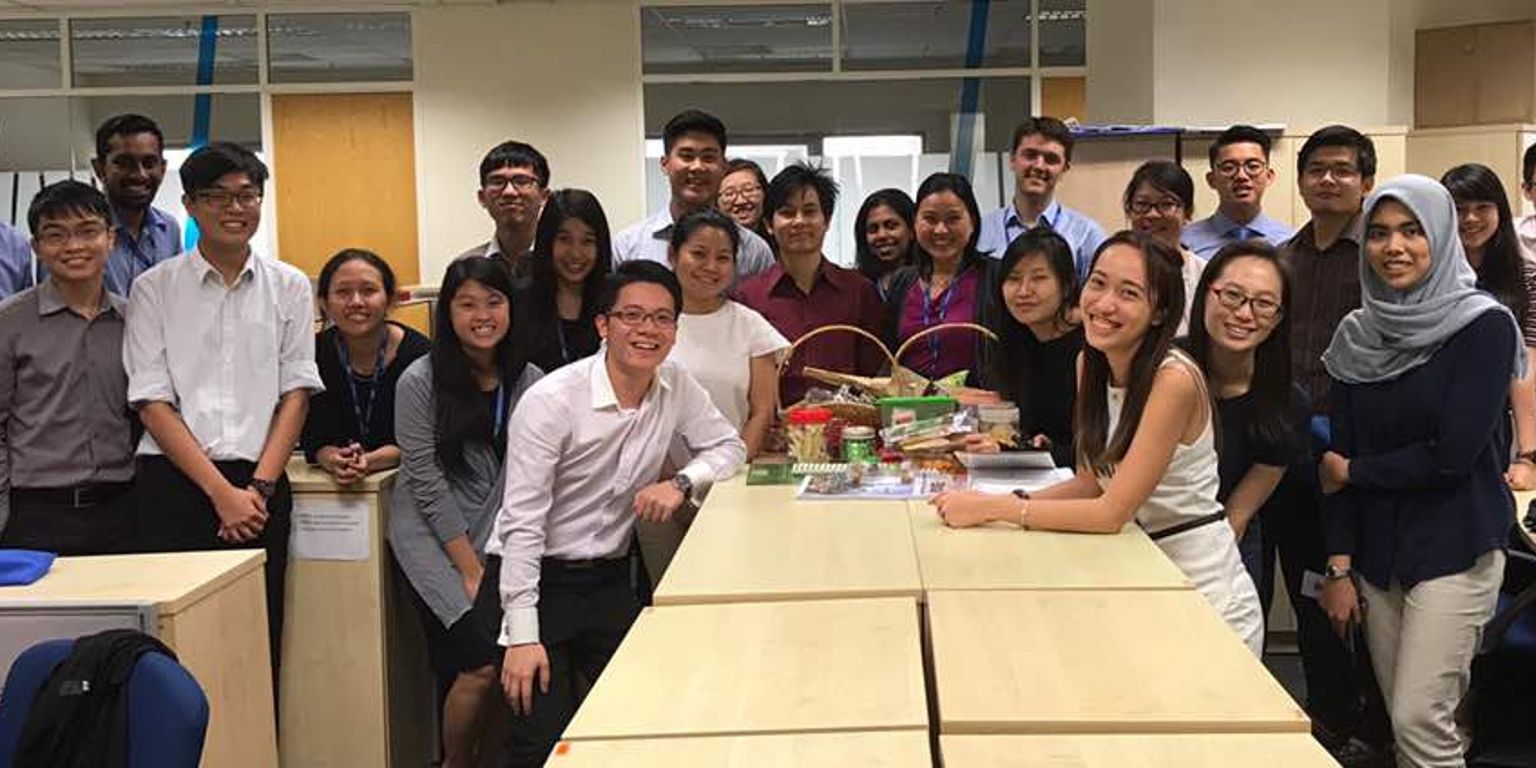 Photos courtesy of Nick Ceryak
Ceryak is a 2018 graduate of the Kelley School of Business and a former student of IU's Chinese Language Flagship. He is a business analyst at McKinsey & Company in Chicago.
Q: What was the most impactful experience you had abroad as a student at IU?
A: I found my summer abroad with Princeton in Beijing offered through the Language Flagship Program particularly impactful because of how ingrained into Chinese life it allowed me to become. Building deep personal connections with our instructors, who truly came to be our good friends and guides, allowed me to peer even deeper into everyday Chinese society.
Q: How did your experiences in the Chinese Language Flagship prepare you for your current role?
A: Even when working in the U.S. for domestic companies, the challenges we assess are usually global in nature. Having a deep cultural understanding of China and its business environment is an invaluable contribution to a team strategizing a client's Asian operating model.
Personally, Chinese language skills have been particularly valuable on teams where I partnered with consultants from our China offices, using language and cultural fluency to improve our teams' working relationship and ultimately outcomes for the client.
Q: Why should other business students consider the Chinese Language Flagship program?
A: Beyond the strategic and commercial importance of the Chinese market, becoming a serious student of Chinese encourages you to take a more open mindset and stretch your thinking in ways that a standard business education could not. The Flagship Program in particular rises above other Chinese language instruction curriculums in its deep personal attention to students and comprehensiveness with which it treats language and cultural education.
Stephen Hopkins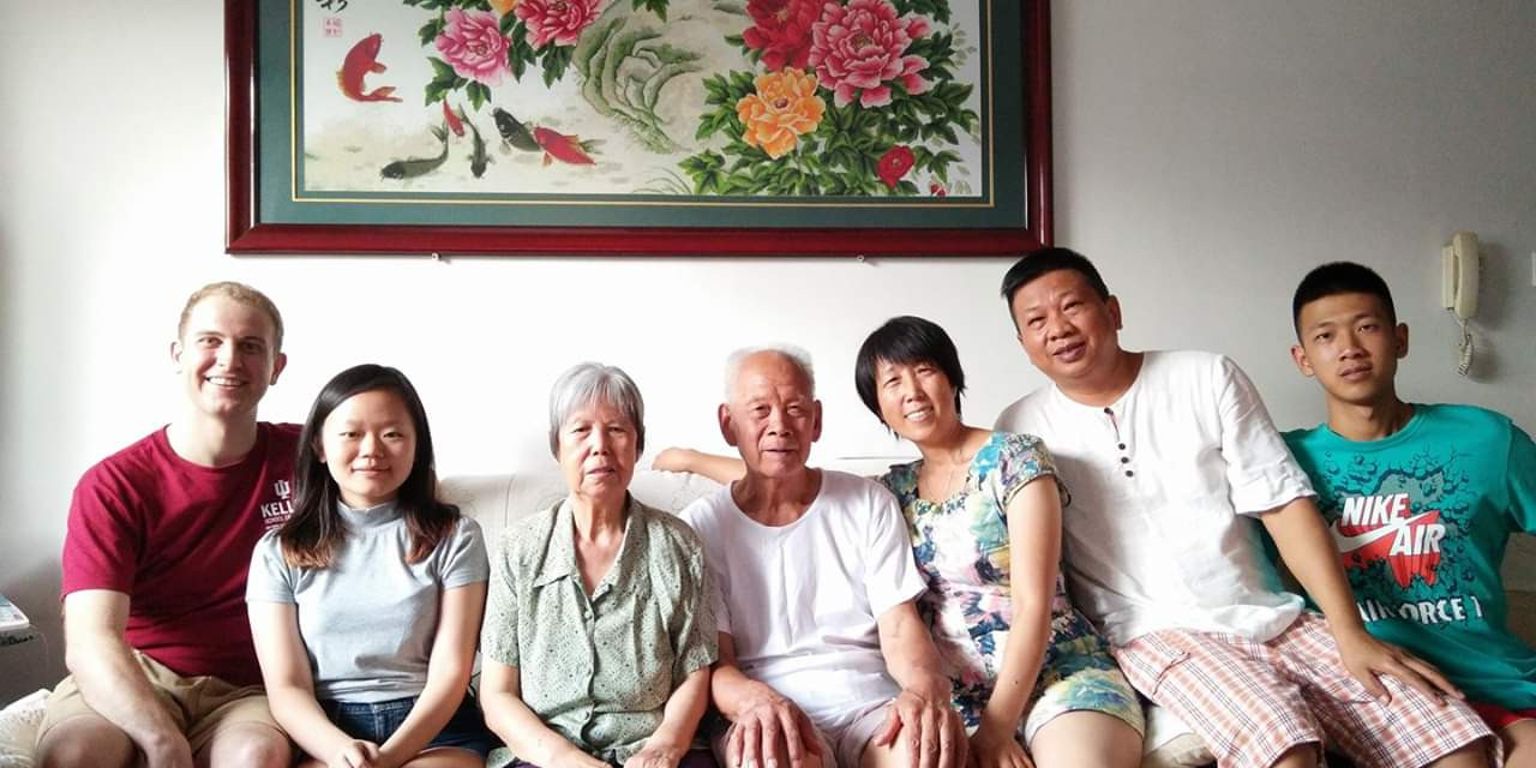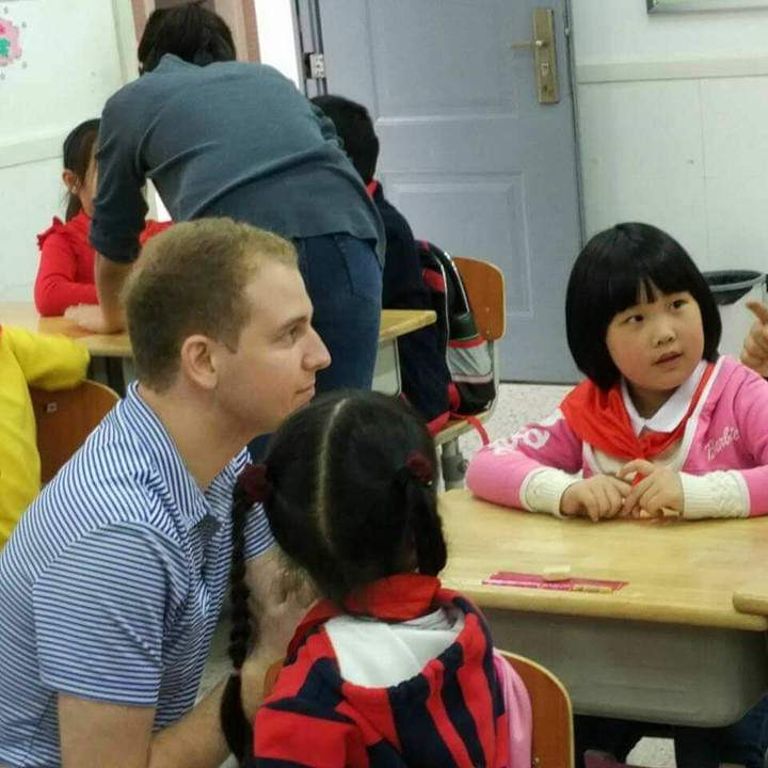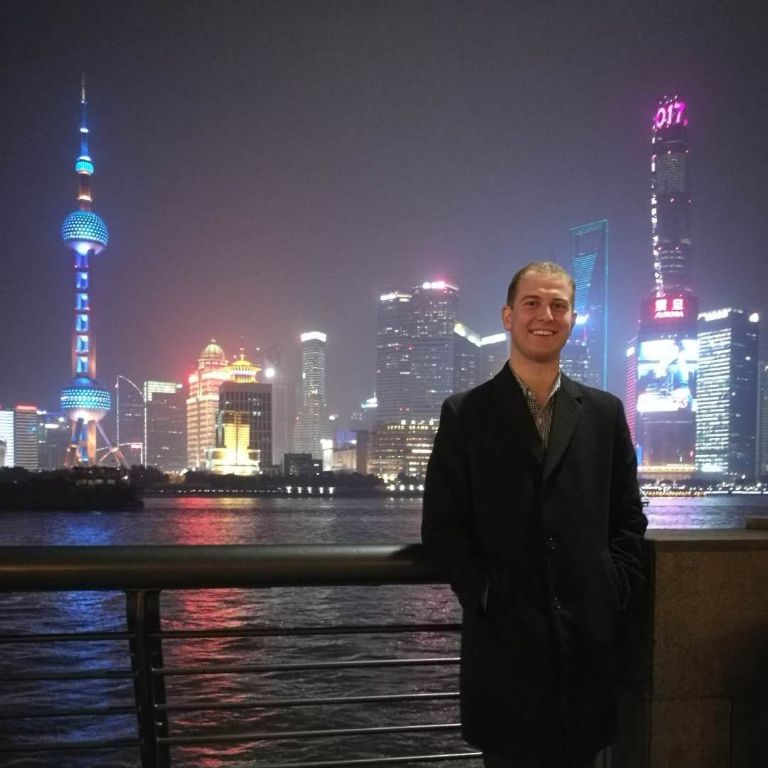 Photos courtesy of Stephen Hopkins
Hopkins is a 2017 alumnus of the Chinese Language Flagship and the Kelley School of Business. He is a product associate at Assured Asset Management, a Hong Kong-based wealthtech startup that leverages technology to create more efficient investment products.
Q: What's the most memorable experience you had abroad as a student?
A: In high school, I was fortunate enough to receive the National Security Language Initiative for Youth scholarship to study abroad in China for six months. The program dropped me off in a Chinese city and placed me with a host family that spoke very rudimentary English. I could barely say "nihao," and they could barely push out a "hello."
Fast forward several years and a Flagship Program later, and my host family and I are conversing about everything from foreign policy to South China Sea shipping lanes.
Our relationship culminated in my host father offering me a position in the family business. While I ultimately decided to take a different path, it was humbling to reflect on how far I'd come and, more broadly, how the opportunities provided to me resulted in people from different sides of the globe coming together and overcoming vast cultural and language barriers to open homes and hearts to each other.
Q: How did your experiences in the Chinese Language Flagship prepare you for your career?
A: The language skills and cultural understanding that the Flagship Program gave me have been paramount to the experiences that led to my current role. Our branding content is in both English and Chinese, so it's important that I can not only read and write Chinese, but also understand the nuances of how specific phrasing will resonate with different audiences.
For example, the essence of a message in English should be localized into Chinese rather than directly translated, and the phrasing used to communicate to a Mainland audience should differ from that of a Taiwanese or Hong Kong audience. Flagship exposed me to the diverse values between different Chinese-speaking locales while developing the broad-spectrum language skills needed to tailor my message to each group.
Q: Why should other business students consider the Chinese Language Flagship program?
A: At the beginning of the Flagship Program, I certainly didn't expect to remain in Asia after graduation. But walking through one door opened by the program after another has led me to where I am today. I now have a set of experiences that are extremely unique and highly transferrable to wherever I'd like to go.
Even for students interested in a more traditional professional development path, the program develops practical skills attractive to employers. I can't count how many interviews have started with the hiring manager blown away by my experiences in China or commenting on how my language skills will be helpful to communicate with colleagues abroad.
The ability to cross cultural barriers and collaborate with peers from diverse backgrounds is also critical for success in today's workplace. In our reality where there are thousands of applicants for a single position, having something that differentiates you from the crowd is crucial. The Flagship Program will give you a memorable story to tell and develop a unique set of skills that will make you more competitive from day one.