The Big Ten Conference is the oldest Division I collegiate athletic conference in the United States. The 14 Big Ten schools are, of course, athletics powerhouses. But many might not realize the Big Ten Conference is also No. 1 in the country for research funding.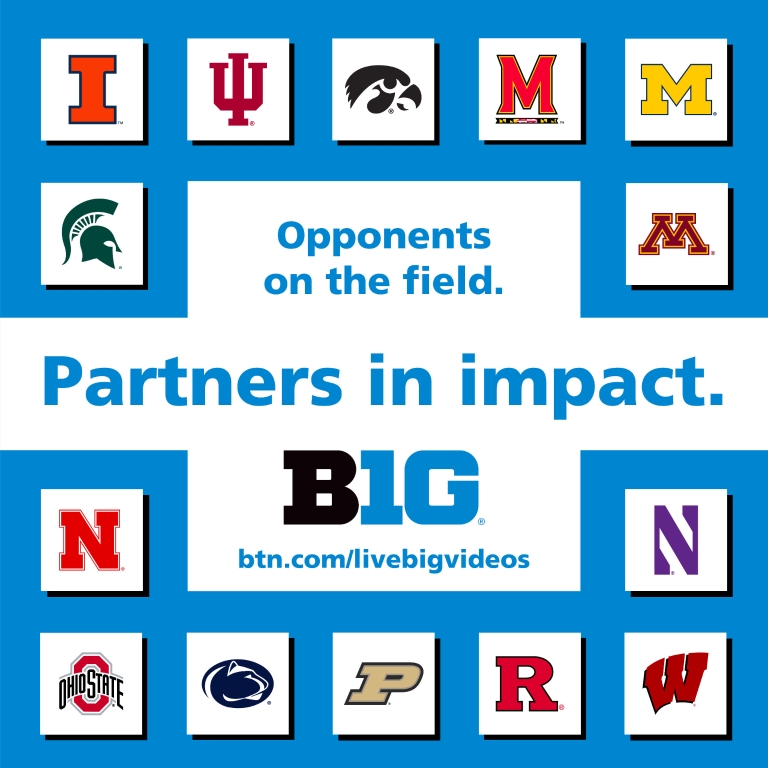 Kicking off this fall, the Big Ten schools will showcase their strengths in three key areas – health care, environmental issues and driving innovation – via the Big Ten Network's LiveBIG campaign. It's the first time the Big Ten schools have combined their strengths like this to showcase the impact of work they're doing in their local communities and states, as well as the impact and reach of the group as a whole.
Launched in 2007, the BTN LiveBIG platform tells stories from each school that highlight the greater impact of the Big Ten Conference. Airing on the Big Ten Network to a national audience, the stories inspire a national audience and highlight the good work taking place at each university.
Indiana University's story for 2019-20 highlights the work of the Environmental Resilience Institute and how bird backpacks are giving an important perspective on our changing climate.
"We are proud to create engaging programming on the Big Ten Network that showcases the work of the Big Ten schools on and off the field," said Erin Harvego, vice president of marketing for the Big Ten Network. "Our goal is to tell stories that transcend individual universities and demonstrate the impact of the Big Ten as a whole."
Each Big Ten school will highlight its story and the stories of other Big Ten Schools on its university social media and communication channels. The campaign will reach a broad, engaged audience of millions of fans, alumni, students, faculty, staff and communities with messages of shared impact in the three topic areas. Topical teasers, such as a video on studying the environment, help share the bigger picture.
The ultimate goal is to showcase how the schools together are fighting climate change, driving economies and changing the face of health care, making the Big Ten "Opponents on the field, partners in impact."
The Big Ten Schools are:
University of Illinois
Indiana University
University of Iowa
University of Maryland
University of Michigan
Michigan State University
University of Minnesota
University of Nebraska
Northwestern University
The Ohio State University
Pennsylvania State University
Purdue University
Rutgers University
University of Wisconsin
Nicole Wilkins is executive director of research communications in the Office of the Vice President for Research.