In 1989, Elaine Monaghan was teaching English to high school students and young adults in East Germany as the Soviet Union collapsed. She was on site as the Berlin Wall fell, and she knew she was witnessing history as it unfolded.
As her graduation from the University of Glasgow approached Monaghan, who is now a Professor of Practice in The Media School at Indiana University, was weighing her next steps. She couldn't shake the feeling she had while watching the wall fall, and wondered what career could give her a front-row seat to history like she had had that day.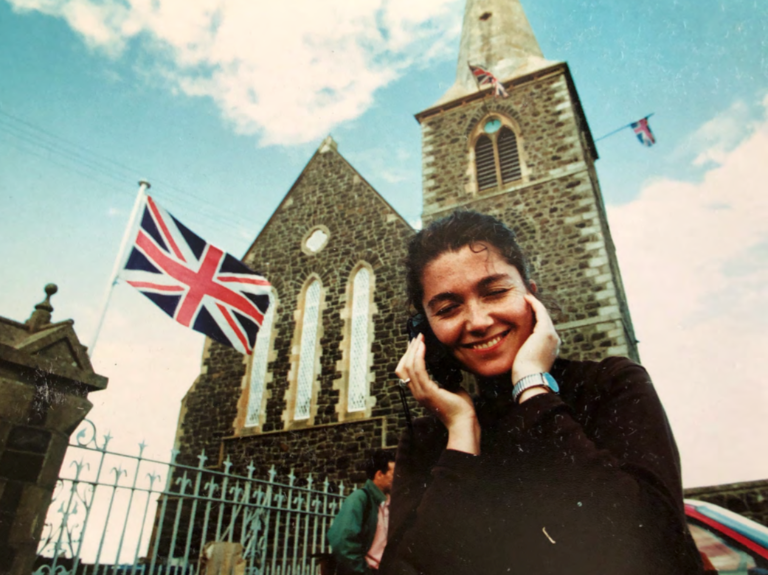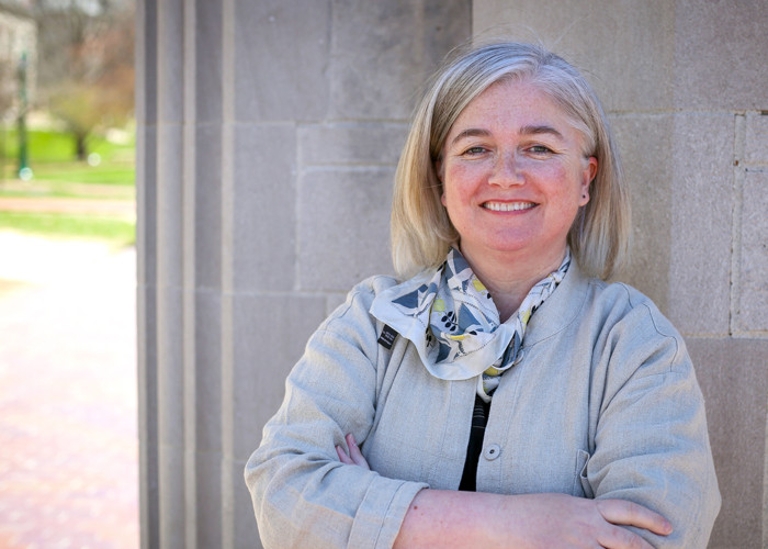 That's when Monaghan learned of Reuters' graduate training program, a nine-month intensive training in London that taught participants to write in journalistic style before sending them to postings around the globe. Monaghan's first posting was in Russia, where she covered conflict, disasters, elections, financial markets and business across the former Soviet Union.
"What I learned very quickly is that most news isn't as dramatic as the fall of the Berlin Wall," Monaghan said. "It's what's happening behind the scenes. Surprising things don't always happen in the spotlight."
But as chief correspondent in Dublin, she led a team of journalists covering one of the most dramatic events in the region's history, Northern Ireland's Good Friday agreement with the Republic of Ireland and the United Kingdom. As a young girl watching the Troubles unfold from her rural home in Scotland, Monaghan never imagined she would be covering the end of the conflict.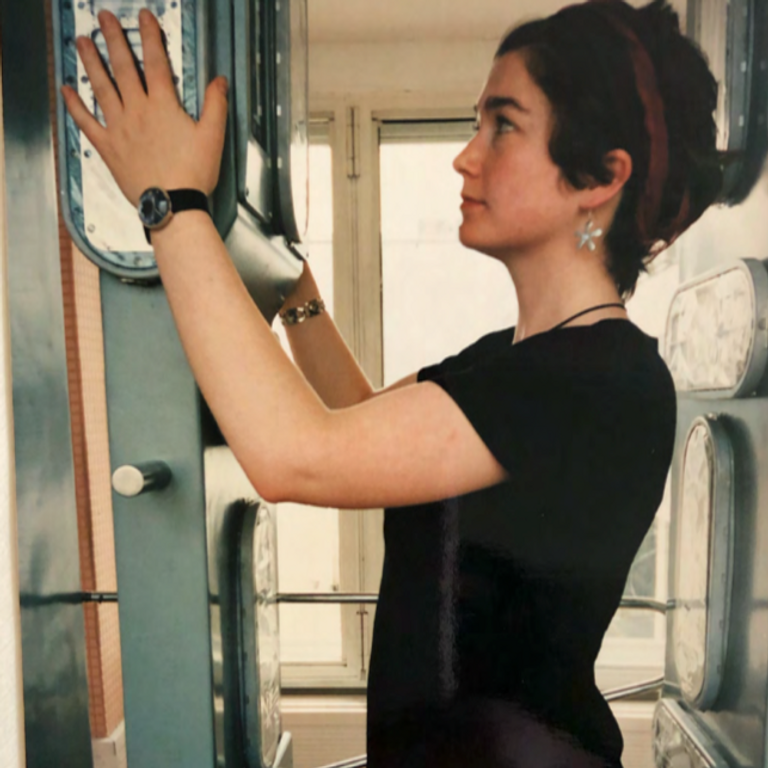 "Usually journalists are covering things that are not working," Monaghan said. "To have this big, truly historic moment when politicians put their heads together and made something happen was really momentous for everyone involved."
After Dublin, Monaghan's work took her to Albania, Macedonia and Kosovo to cover the region's conflict in the late 1990s. In 1999, she became State Department correspondent for Reuters and spent three years traveling with secretaries of state Madeleine Albright and Colin Powell. She also wrote about the Iraq invasion as Washington correspondent for The Times of London.
"As a journalist, you get to talk to people you would otherwise never meet, and it's very rewarding to get to understand human struggles," Monaghan said "What I've learned is, really, we are all the same. You'll find a different version of the same story wherever you are around the world."
Her passion for documenting history was not the only thing Monaghan learned about herself while living in Berlin. She also realized she loved teaching. And knowing that a great deal of her professional success had been due to the training and mentorship she had received at Reuters, she decided she was ready to do the same for future reporters and professional communicators.
Monaghan is five years into her tenure at The Media School. She's spent that time teaching students how to verify facts and pull together information to tell a story about a complicated situation that will make sense to a large audience – skills that Monaghan said are important for every student preparing for a career, whether it's in journalism or not.
"I want my students to understand that their voice is important, and if they want their voices to be heard, they need to learn how to express themselves reliably," Monaghan said. "It's a privilege to build trust in an audience and tell stories accurately, and I want to make sure my students leave IU with the tools to do so."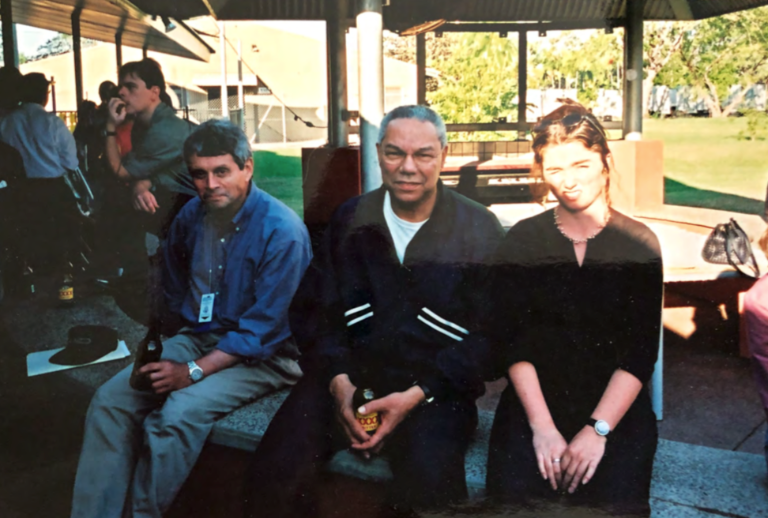 In addition to training the next generation of communications professionals, Monaghan is also now the host of "Through the Gates," a weekly podcast that Podcast launched in 2016 with Media School Dean James Shanahan as host. The show shines a light on the faculty, staff, students, administrators, alumni and campus visitors who make IU one of the most vibrant communities in the country.
Monaghan said she loves radio as a storytelling format, because it has a nostalgic, historical quality but also is convenient and accessible enough to fit into modern lifestyles. As a young girl in rural Scotland, listening to the BBC on the radio helped her feel connected to the outside world.
"When you hear the actual voice of the person telling a story, you pick up different things than when you read words on a page," Monaghan said. "Podcasts help people feel part of a bigger picture, because they are so intimate."
Now, she hopes "Through the Gates" will help listeners feel more connected to and a part of Indiana University. Listeners can subscribe and tune in via Soundcloud, iTunes, Google Play, Overcast, Pocket Casts, Stitcher or TuneIn.