Metz Bicentennial Grand Carillon bells have arrived on campus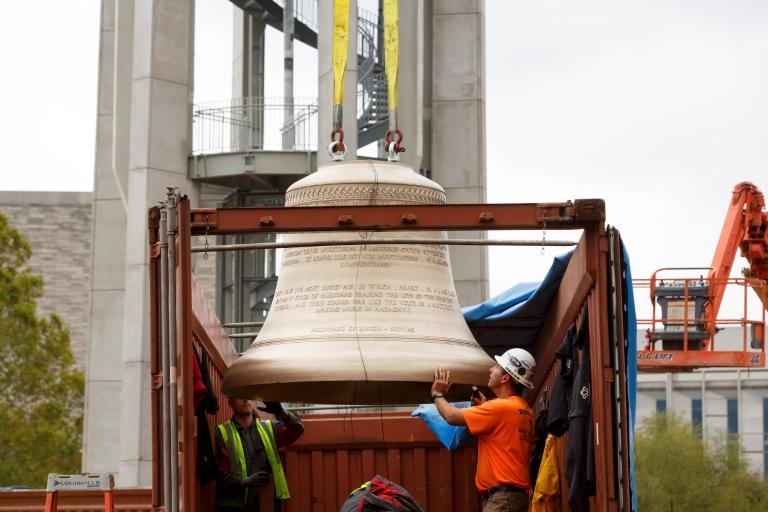 The new tower to house the Metz Bicentennial Grand Carillon has been rising above the Cox Arboretum over the past several months. Now at its final height, the tower is nearing completion, and installation of the bells began Oct. 10.
As part of a bicentennial project to move the musical instrument to the center of campus, its 61 bells were sent to be refurbished at the Royal Eijsbouts bell foundry in the Netherlands as the tower was being built. Four more bells will be added, making the instrument a grand carillon, one of only about 30 in the world.
The new location in the Cox Arboretum will accommodate larger audiences for concerts and recitals. The IU Jacobs School of Music will restart its tradition of inviting carillonists from around the world to play the instrument.
IU Libraries to host Home Media Preservation Day
IU Libraries and the IU Libraries Moving Image Archive will host Home Media Preservation Day from noon to 5 p.m. Oct. 19 in the Wylie House's Morton C. Bradley Jr. Education Center, 317 E. Second St.
Participants will be able to see and share their own home movies, and watch others. It's also a chance to consult with IU archivists and digital media specialists to learn how to preserve and care for film, slides, photographs and VHS recordings. All are welcome.
Information and consultations will occur from noon to 3 p.m. Registration for consultation is preferred. Home movies will be screened from 3 to 5 p.m.
Kelley School professor appointed as advisor to Consumer Financial Protection Bureau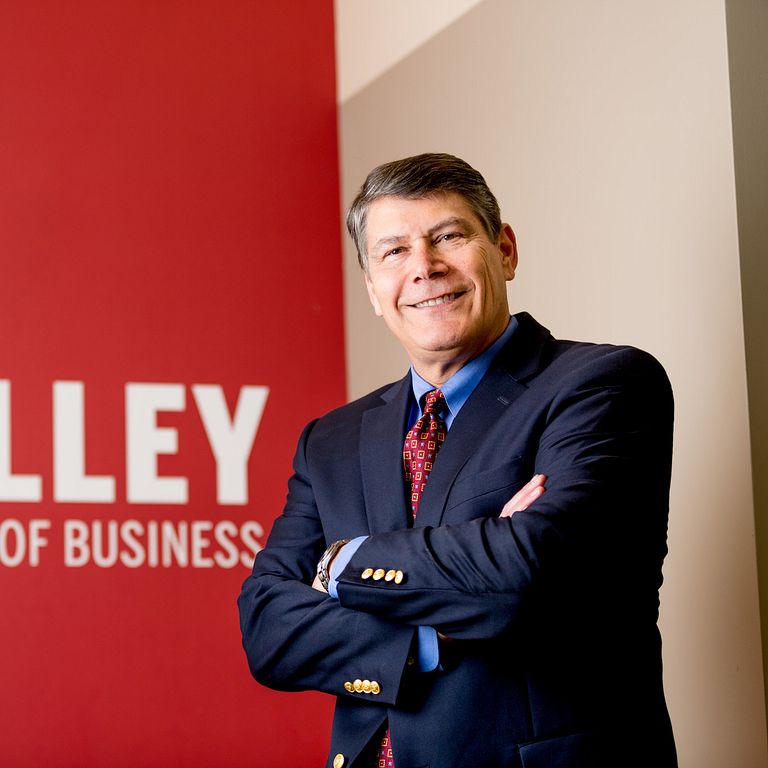 Michael R. Baye, the Bert Elwert Professor of Business Economics at the Kelley School of Business, has been appointed to the Consumer Financial Protection Bureau's Academic Research Council, which advises bureau leadership on a broad range of consumer financial issues and emerging market trends.
Baye, who joined the Kelley School faculty in 1997, previously served in Washington, D.C., as director of the Bureau of Economics at the U.S. Federal Trade Commission in 2007-08.
In his new appointment, Baye will serve for the next two years in an advisory capacity as a member of the CFPB's Academic Research Council. It advises the bureau on its strategic research planning process and research agenda. It also provides feedback on research methodologies, data collection strategies and methods of analysis, including methodologies and strategies for quantifying the costs and benefits of regulatory actions.
WTIU, Monroe County Airport partner for Community Flight Night
WTIU and the Monroe County Airport are partnering to create a Community Flight Night from 6 to 9 p.m. Oct. 19 at the airport, 972 S. Kirby Road.
The event will feature telescopes for sky exploration; airplane take-offs and landings; space-related video screenings; guided airport tours; food trucks; vehicles on display for unique photo opportunities, including a medevac helicopter, the airport fire rescue vehicle, a tethered hot air balloon and several types of airplanes.
The event is free and open to the public. The rain date is 6 to 9 p.m. Oct. 20.
Fall Research town hall meeting scheduled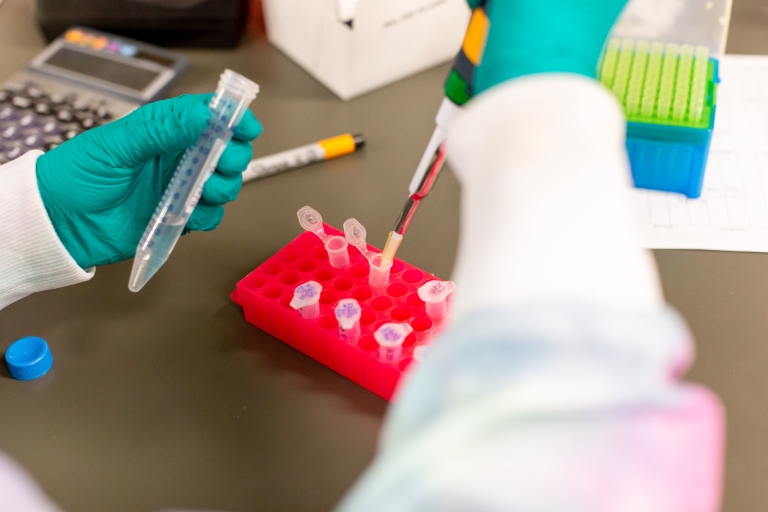 The fall 2019 IU Bloomington Research Town Hall meeting will take place from noon to 1:30 p.m. Oct. 21 in the Frangipani Room at the Indiana Memorial Union. Light refreshments will be served.
Join IU Bloomington Interim Vice Provost for Research Jeff Zaleski and other guests for a conversation about campus and universitywide research priorities and opportunities.
Conversation topics will include:
Round three of the Emerging Areas of Research competition.
University research updates.
Research resources.
For more information, contact ovpr@indiana.edu.
Reminder: All student activities involving travel, study abroad must be approved
The Office of Vice President for International Affairs is reminding faculty that all activities involving IU students studying or traveling abroad with institutional assistance must be approved by the Office of Overseas Study.
This means that all IU employees involved with directly arranging activities that take place outside the United States for IU graduate, undergraduate or pre-college students must submit a proposal to the universitywide Overseas Study Advisory Council.
Guidelines are available from the Office of Overseas Study. Proposals are reviewed as they are received. Applicants are advised to plan in advance to allow sufficient time to complete all necessary arrangements both at IU and abroad.
Gifts of game magazines make IU home to largest collection in Midwest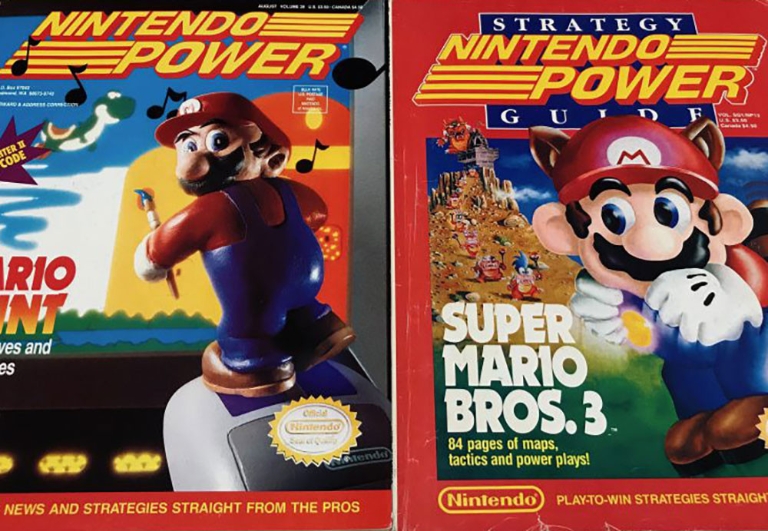 Two collections containing a combined estimate of 7,000 game magazines have found a new home at IU, creating the largest collection in the Midwest, according to Media School professor Raiford Guins.
The collections – from The Strong National Museum of Play in Rochester, New York, and the William A. Higinbotham Game Studies Collection at Stony Brook (New York) University – were given to IU as gifts.
Guins said the magazines provide essential historical context for students and scholars in game studies. The combined collection consists mainly of publications from the early- to mid-1980s, when game trade periodicals were first introduced.
Former students honoring professor emerita with panel events on folklore, anthropology
Throughout her 42-year career, IU Professor Emerita Beverly Stoeltje's research has led her to Texas rodeos and meetings with queen mothers and chiefs in Ghana, and along the way she inspired students and colleagues through her passion and dedication.
Stoeltje will be honored at panels composed of her former students and colleagues at two annual meetings: for the American Folklore Society on Oct. 17 in Baltimore and for the American Anthropological Association on Nov. 21 in Vancouver, British Columbia. The panels, both titled "With a Riata in Her Hand: Honoring the Scholarship of Beverly Stoeltje," will recognize Stoeltje's contributions to anthropology and folklore and provide an opportunity for intellectual discussion.