IU Dining launches 2 food trucks in Bloomington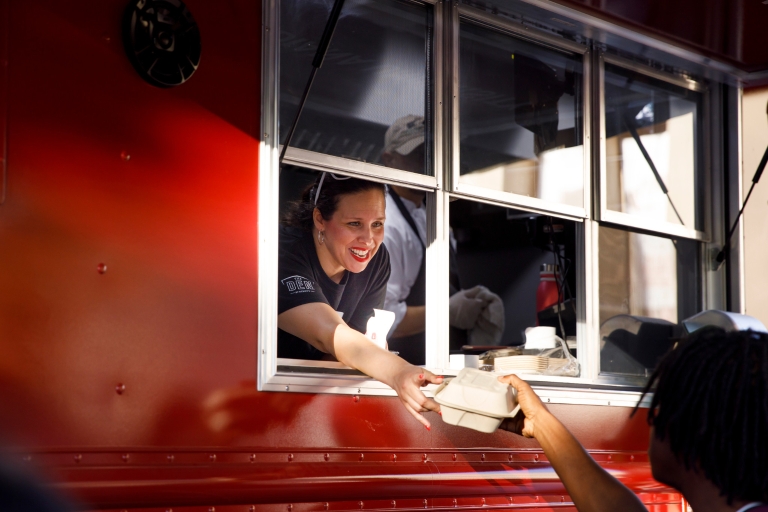 The two newest dining options on the Indiana University Bloomington campus are on wheels: Gloriana and Stripes, two aptly named IU food trucks.
Gloriana is filled with American breakfast options including avocado toast, breakfast burritos and churro French toast. Stripes offers international dishes including a butter chicken burrito and a banh mi sandwich.
The trucks allow IU Dining to add food options to new and different areas of campus. The trucks both accept I-BUCKS, CrimsonCash and credit cards, but no cash. The food trucks are also available for events like festivals, Welcome Week and other programming. Follow the trucks on social media to find out their daily locations.
Kelley Direct moves up to second in Poets & Quants' rankings
The Kelley Direct Online MBA program at Indiana University's Kelley School of Business has moved up to second in new 2020 rankings from Poets & Quants, a leading news site about business education.
Poets & Quants' ranking of 35 online MBA programs is based on three equally weighted factors: the quality of incoming students, an assessment of the MBA experience by graduates and career outcomes of alumni. The news outlet surveyed nearly 1,600 graduates overall.
Kelley Direct is the original online MBA program from a top-tier business school. It consistently has been ranked at or near the top in program rankings, and it remains innovative in design and how it serves the needs of students.
Earlier this year, Kelley Direct's online MBA and MS programs both were ranked No. 1 by U.S. News & World Report and the Financial Times ranked the MBA program second in the nation.
Alumnus Dennis James to play 1925 movie score at IU Auditorium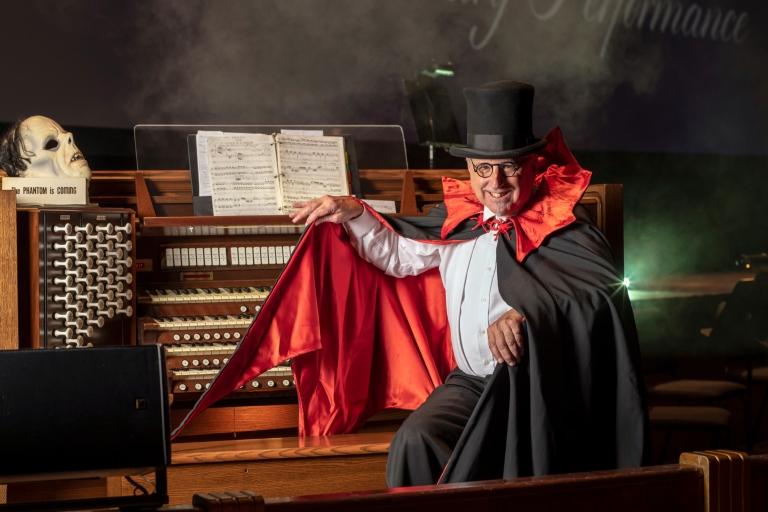 Dennis James, a world-renowned cinema organist and Indiana University alumnus, will perform his film score to 1925's "The Lost World" live on the IU Auditorium concert pipe organ during a family-friendly event Oct. 24.
This 1925 silent fantasy dinosaur adventure film is the first film adaptation of Sir Arthur Conan Doyle's novel about a land where prehistoric creatures roam. The film features iconic film star Wallace Beery as Professor Challenger.
The Oct. 24 concert begins at 7 p.m. at IU Auditorium, 1211 E. Seventh St. The annual costume contest precedes it. Ticket prices start at $7 for IU students, $14 for the general public. They can be purchased by visiting the IU Auditorium website or calling 812-855-1103. Read a Q&A with James about how he started playing the pipe organ and why the instrument goes so well with silent films and Halloween.
Community series works to eradicate stigma around substance use
A new series has successfully shed light on the stigma around substance use in Lawrence County, organizers say.
Three years after the Lawrence County Health Department declared a state of emergency following a sharp rise in hepatitis C cases – and a year after county commissioners ended its needle exchange – providing resources for people with substance use disorders has remained a hot-button issue among locals.
IU School of Social Work assistant professor and Lawrence County resident John Keesler began planning "From Stigma to Hope" in November with his graduate-level class.
The series, which spanned from April to May in three installments and received backing from the Hoosier Uplands Economic Development Corp., centered largely on themes of harm reduction – approaches and strategies that reduce the harm caused by substance use – and stigma.
First accurate images of glaucoma-related eye structure taken by adapting telescope technology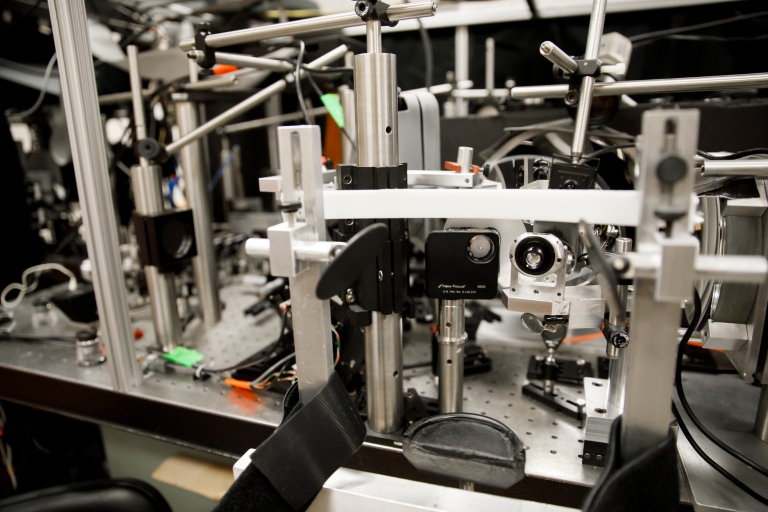 Using methods originally developed by astronomers to view stars more clearly through Earth's atmosphere, optometry researchers at Indiana University have taken the first undistorted microscopic images of a part of the eye involved in glaucoma.
The ability to clearly view this structure – known as the trabecular meshwork – could help improve treatment for glaucoma. The work is reported in Translational Vision Science and Technology.
More effective treatments for glaucoma are needed since the number of people with the condition worldwide is expected to rise from 76 million in 2020 to over 111 million in 2040, disproportionally affecting people in Asia and Africa. In the U.S., it's estimated that over 3 million people currently have glaucoma, costing the economy over $1.5 billion annually.
Get to know your campus
Learn more about the Bloomington campus with the Bloomington Professional Council's historical tour of the Old Crescent. The tour will dive into the a history of where IU has grown, changed or expanded.
The hourlong tour is free, and no reservations are required. Meet outside Owen Hall at the Herman B Wells statue at 3 p.m. Oct. 23.