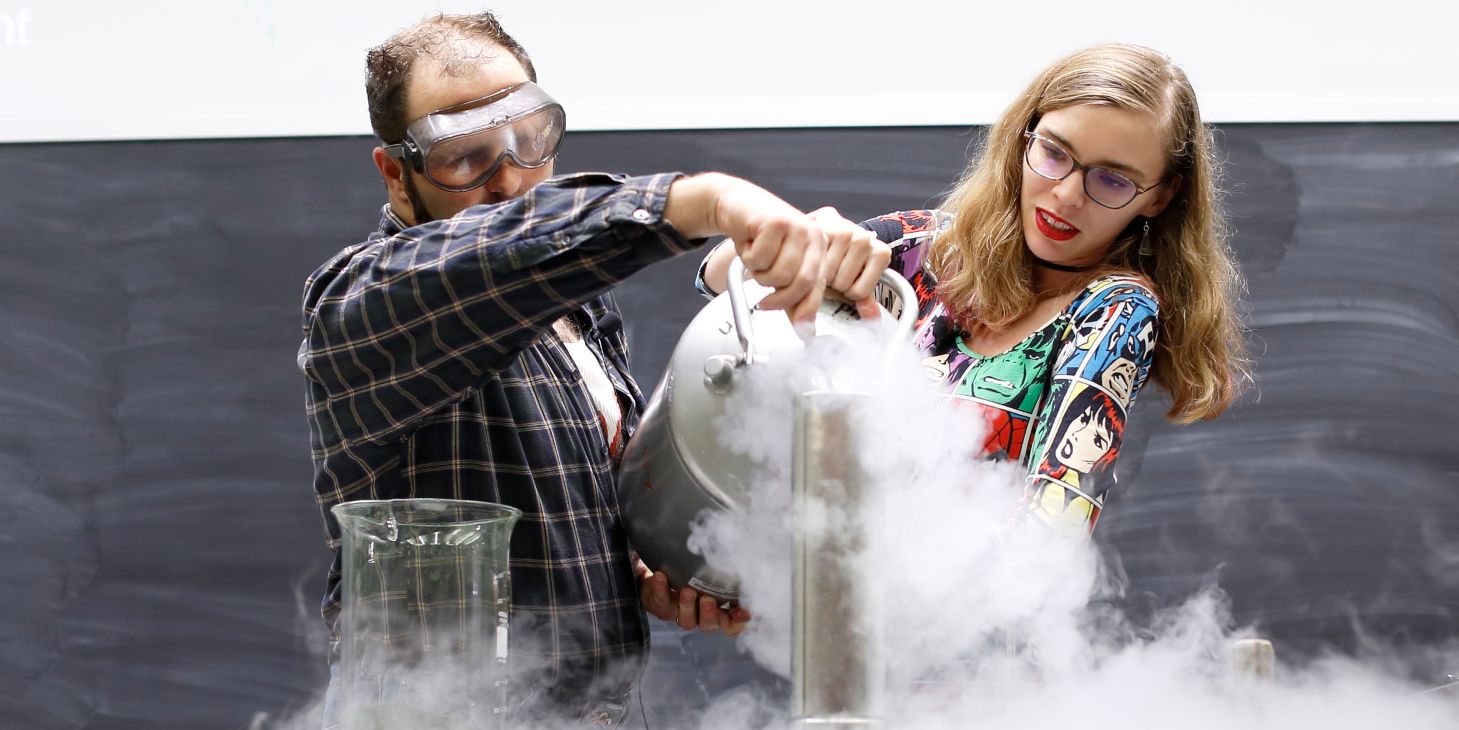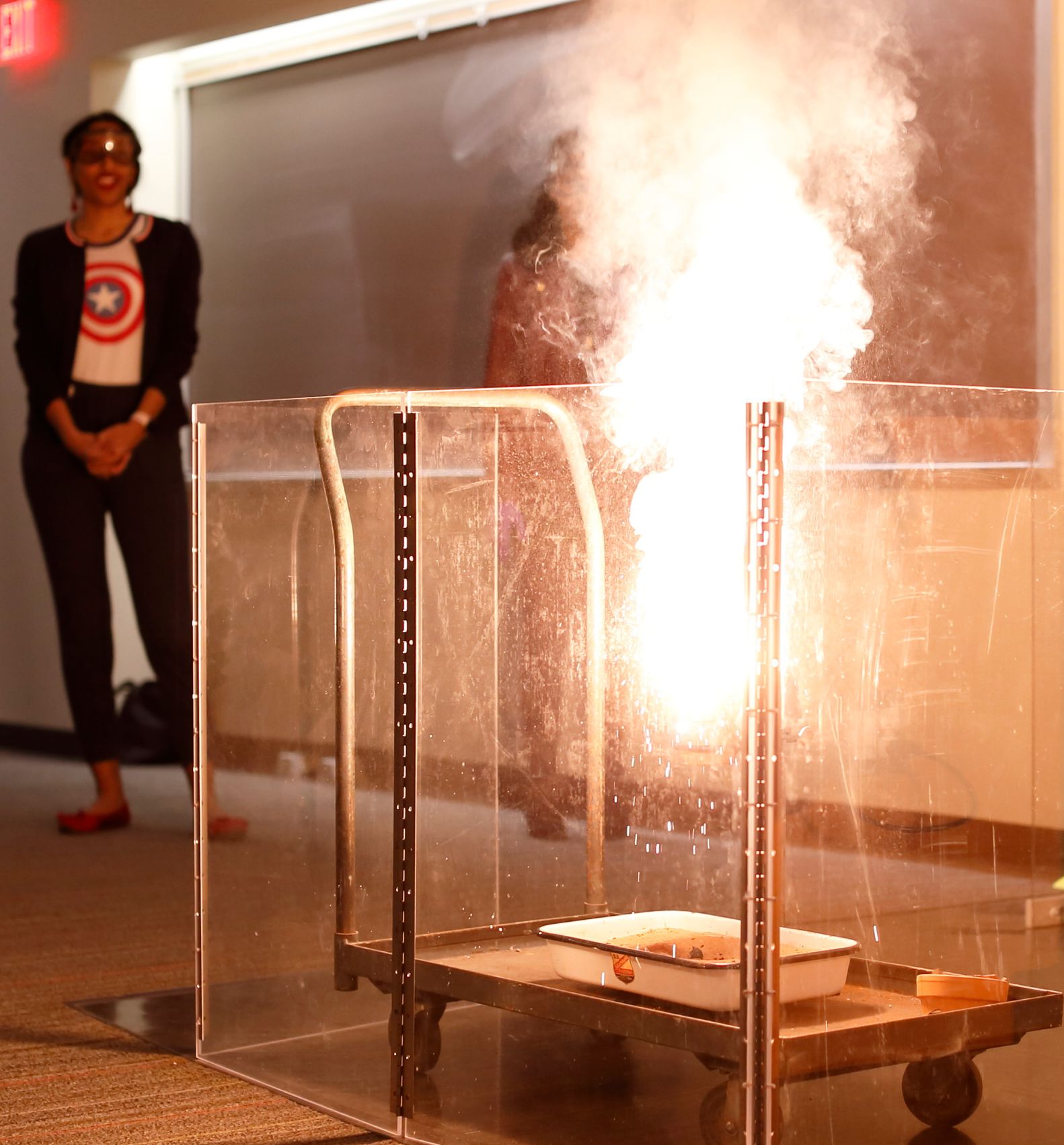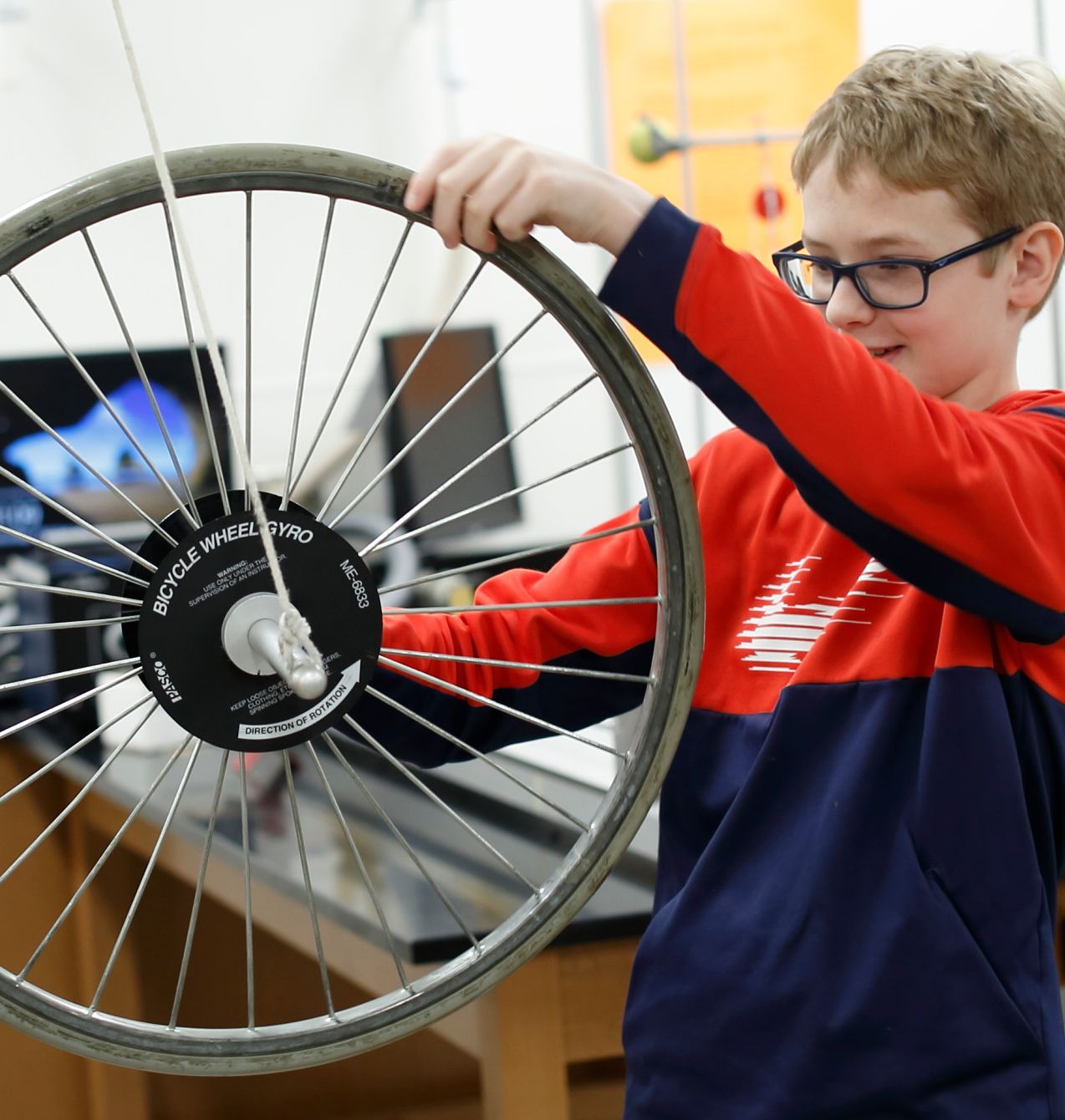 Photos by Eric Rudd, Indiana University
Despite a daylong steady rain, the sixth annual Science Fest still attracted about 2,000 children, parents, guardians and teachers from across the state to Indiana University Bloomington on Oct. 26.
Designed to showcase different scientific departments within the College of Arts and Sciences and other schools, Science Fest connects IU to the Bloomington community by giving children the opportunity to meet real scientists and get some first-hand experience in their fields.
The tradition of Science Fest began in the 1960s, when the Department of Physics held an open house to welcome community members to campus and get a closer look at the scientific work underway at IU. More departments joined in over the years, and the event was renamed Science Fest in 2014 to better capture the range of activities offered.
Among the over 150 hands-on science activities in 25 scientific areas, this year's Science Fest featured some notable new events, including "The Art and Math of Paper Folding." This activity was a collaboration between the Department of Mathematics and the Eskenazi School of Art, Architecture + Design involving origami-like paper folding to make complex 3D mathematical shapes.
The activity was co-created by Matthias Weber, a professor in the College of Arts and Sciences' Department of Mathematics, and Jiangmei Wu, an assistant professor of interior design in the School of Art, Architecture + Design, based upon their shared passion of structure, shapes and design.
"This collaboration is very interesting, but I think it's a good way to show how science connects," Weber said. "You would never think about math and art together, but I've been speaking to Jiangmei for many months now about collaborating on a project, and we believe Science Fest is a great outlet."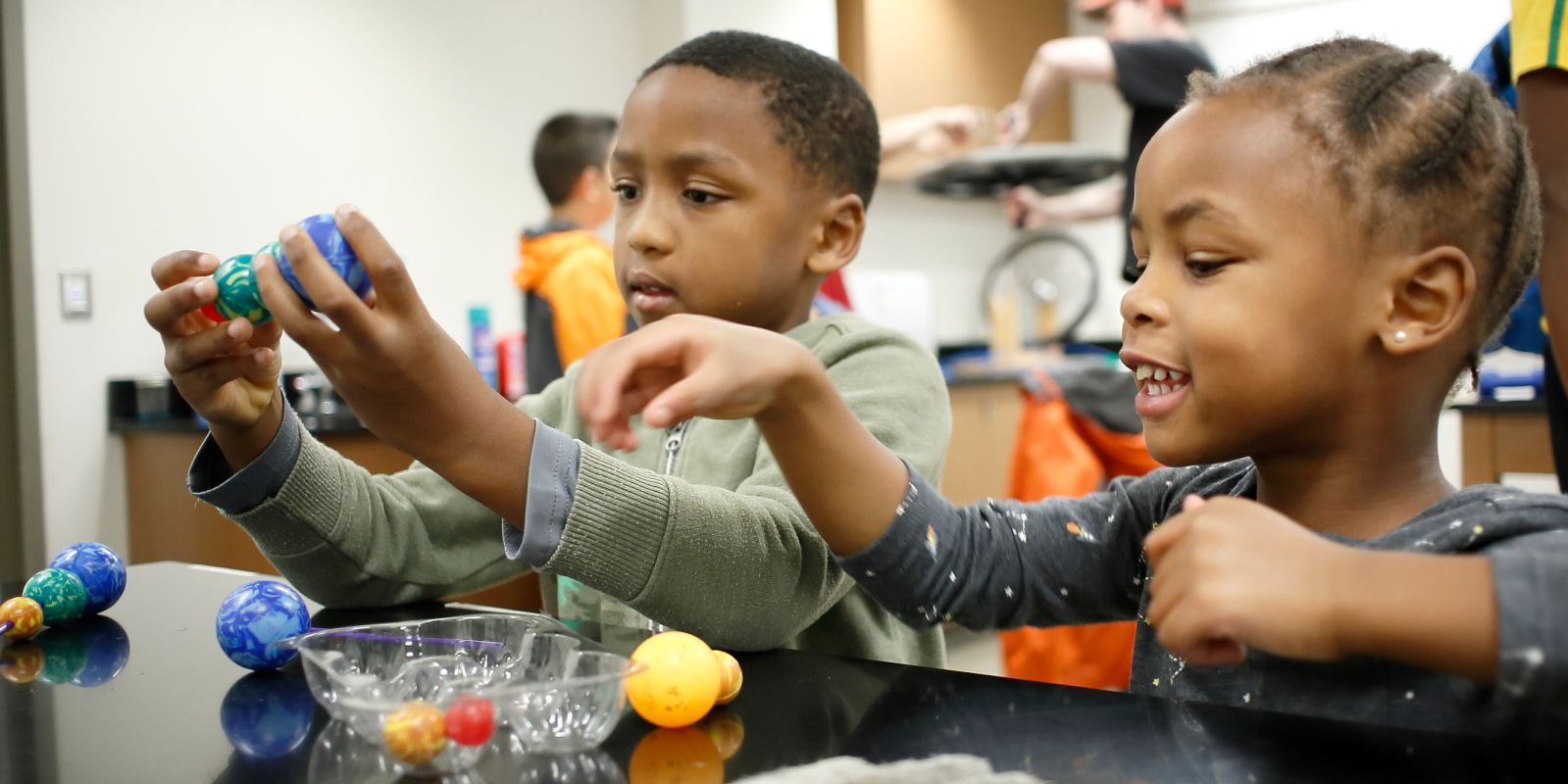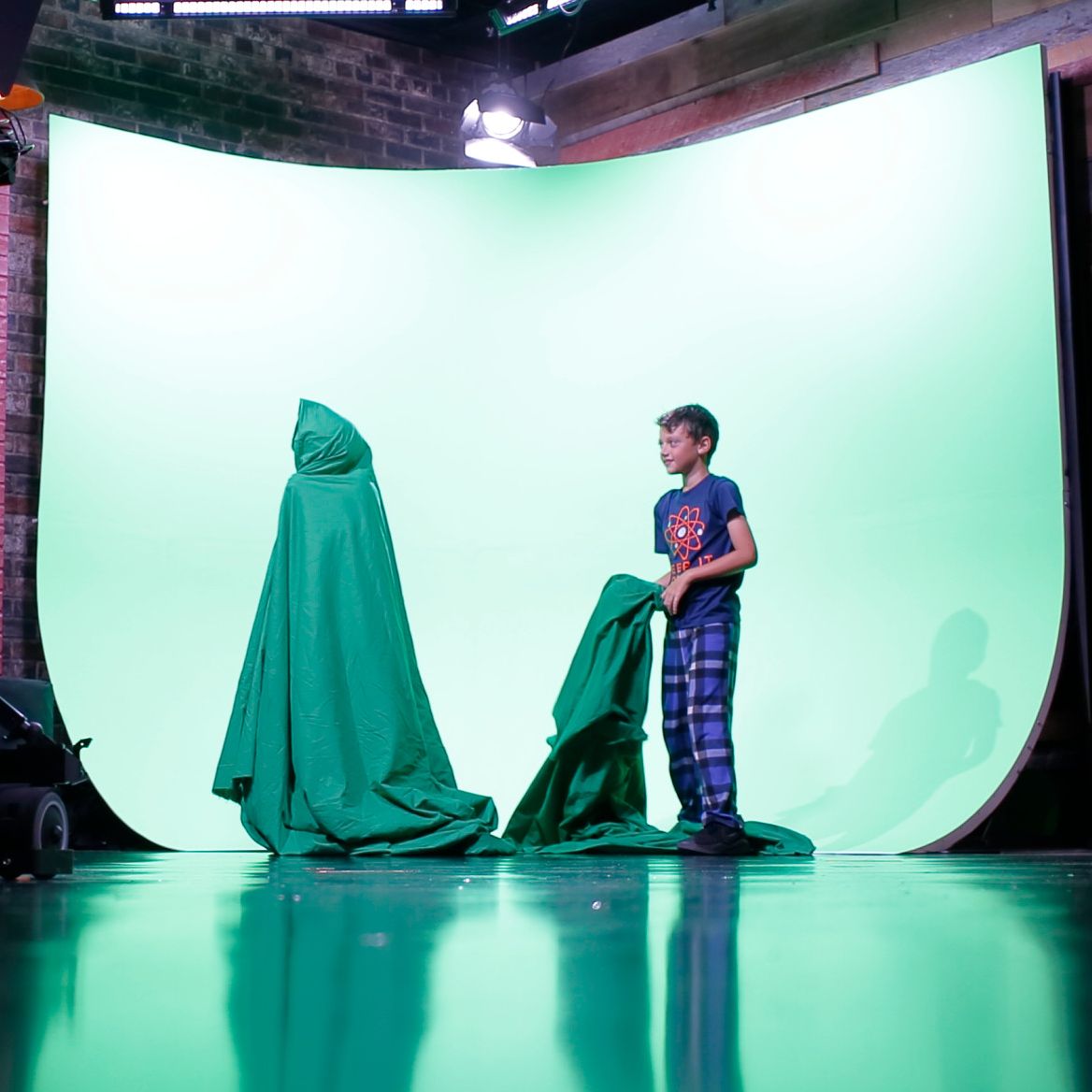 Photos by Eric Rudd, Indiana University
Events took place all over campus, including Swain West, which hosted activities by the Department of Physics, as well as other departments within the College of Arts and Sciences. Hal Evans, a professor in the Department of Physics, oversaw the building's activities, such as acoustics and mechanics. This was Evans' 15th year volunteering for Science Fest, going back to when it was still called an open house.
"This event is great for kids not only to have a chance to play with some of this stuff but to meet the people behind it, too," Evans said.
Evans is also among the few who proposed the idea of integrating all scientific departments in the College under one large event called Science Fest, with the goal of helping the community better understand and connect with their work.
"We're not just wacky scientists," Evans said about why it's valuable for children to meet real-world researchers and professionals. "But we like to play with toys, too."
Jo Anne Tracy, assistant dean for research and director of science outreach in the College of Arts and Sciences, serves as the coordinator of Science Fest. Working closely with the College, its departments and other schools, the event has evolved greatly over the years under her direction.
This year, Tracy worked with the Center for Rural Engagement to sponsor Crawford County and Batchelor Middle School students to participate in the event, providing transportation and lunch for those who may not otherwise be able to attend. She estimates about 100 children were able to take part this year under the partnership.
Other schools contributing to the sixth annual Science Fest included The Media School, the School of Nursing and the School of Optometry. Participating departments in the College of Arts and Sciences included astronomy, biology, chemistry, earth and atmospheric sciences, geography, and psychological and brain sciences, among others.