On the surface, the popular "John Wick" movie franchise starring Keanu Reeves is an action thriller about a man seeking vengeance. But an upcoming conference at Indiana University will peel back the layers on the movies and explore how they relate to the arts and humanities.
Scholars from around the world will converge on IU Bloomington's campus Nov. 7 to 9 for "The World(s) of John Wick." The conference will open up director Chad Stahelski's carefully constructed fictitious world through several panel discussions that deconstruct the movie through the lens of dance, masculinity, architecture and other disciplines.
"To be sure, these films are violent, and potential viewers should be aware of this," said Stephen Watt, professor of English, theater and drama. "But they are also considerably more than mere vehicles for violent action, as the designers, architects, critics and film experts attending the conference will discuss."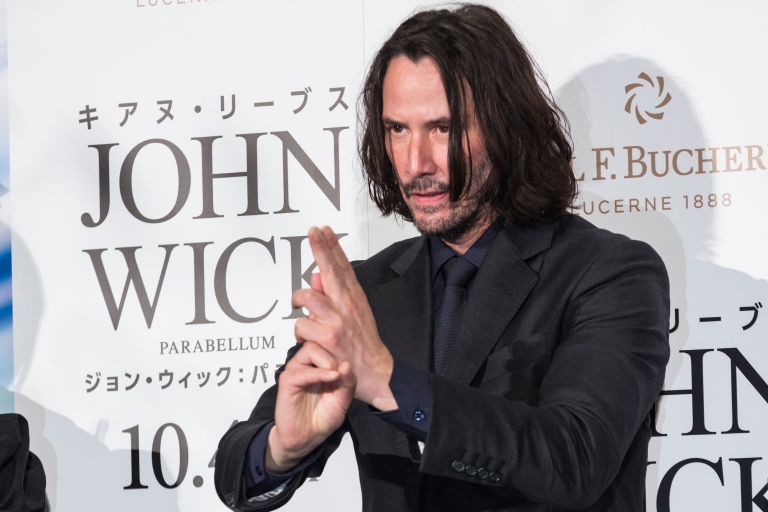 Panelists, including several IU professors, will explore themes including the collision of painting, sculpture, tattoos and spirituality in "John Wick," as well as the stunt work and choreography used in the movies. The conference will also include a screening of "John Wick 3: Parabellum" at 7:30 p.m. Nov. 8 at the Whittenberger Auditorium in the Indiana Memorial Union, with a discussion following the movie.
"The World(s) of John Wick" is the latest IU effort that focuses on the intersection of popular culture and the arts. The university hosted a symposium on James Bond author Ian Fleming's work in 2003. Arts and Humanities Council director Ed Comentale published books on the cult classic "The Big Lebowski" and zombies in contemporary culture in the years that followed.
"The humanities provide excellent tools for understanding popular, and especially global, cultural phenomena," Comentale said. "The popularity of the Wick franchise allows us to create bridges between scholars and fans, as well as open our students' eyes to the contemporary value and utility of their training."
The conference kicks off Nov. 7 with the Arts and Humanities Council's First Thursday Festival. The Office of the Vice Provost for Research, College of Arts and Sciences, Department of English, Media School, Eskenazi School of Art, Architecture + Design, IU Libraries Moving Image Archive and Union Board are co-sponsoring "The World(s) of John Wick."
The events are free and open to the public, but those interested in attending should register through the contact page of the conference website. You can also find the full program schedule online.