BLOOMINGTON, Ind. – Acclaimed actress Laverne Cox, an IU alumna, will headline Indiana Remixed, the fourth annual Global Remixed Arts and Humanities Festival held on the Indiana University Bloomington campus. Events and exhibits in the festival run from January to April 2020.
Presented each spring semester by the IU Arts and Humanities Council, the Remixed festivals celebrate contemporary art and ideas from cultures around the world. Previous festivals have focused on China, India and Mexico.
Coinciding with Indiana University's Bicentennial Year, Indiana Remixed focuses on artists, scholars and other cultural figures whose work is actively remaking and rethinking state culture within a contemporary, global context through a variety of media, including painting, film, dance, music and narrative storytelling.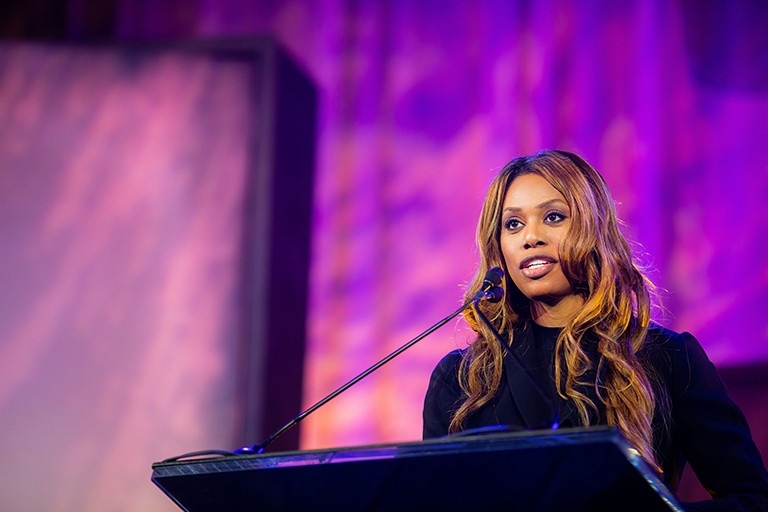 "The Bloomington campus is home to thousands of faculty, students and staff who consistently reimagine, reshape and remake the creative possibilities of our region," IU Bloomington Provost and Executive Vice President Lauren Robel said. "With Indiana Remixed, we have a chance to celebrate fellow Hoosiers whose work is global in its reach and impact. We are boldly staking our claim as the epicenter of art, scholarship and community engagement in the Midwest."
Cox will return to campus and speak at IU Auditorium on March 28. Tickets will be available starting Oct. 24. Cox attended the university on a dance scholarship before transferring to Marymount Manhattan College. The actress rose to fame portraying Sophia Burset in "Orange Is the New Black," but she is also celebrated for her work as an LGBTQ+ advocate. She is the first trans woman of color to have a leading role on a mainstream, scripted television show.
In addition to Cox, invited guests include other international stars with strong ties to the Hoosier state: comedian Ryan Niemiller, writer and podcaster Ashley C. Ford, and bluegrass fiddler Michael Cleveland. The festival will also feature PEN/Faulkner Award-winning author Karen Joy Fowler ("We Are All Completely Beside Ourselves," "The Jane Austen Book Club"), Eisner Award-winning comic book artist Nate Powell ("March," "Swallow Me Whole") and Young Adult novelist Jay Coles ("Tyler Johnson Was Here").
"We're excited to showcase Indiana as a place for contemporary art and culture," said Ed Comentale, director of the Arts and Humanities Council and associate vice provost for research in arts and humanities. "We programmed the festival to challenge traditional narratives and clichés about the Hoosier state and to showcase the incredibly rich and dynamic creative output of its diverse communities. Audiences will learn that Indiana and the Midwest are at the heart of national and international movements in art and ideas, and this impact comes from our small towns, our big cities, and, of course, our own faculty and students."
Indiana Remixed will include a number of new works from campus departments and groups that are among the state's most prolific performing arts ensembles. IU Theatre will present "Ascendant," a new play about the impact of the opioid crisis on small-town Indiana, written by Peter Gil-Sheridan and directed by Jonathan Michaelsen. IU Contemporary Dance will present "Dancing Indiana!," a showcase of new dance featuring choreography by Selene Carter, Allen Hahn and Elizabeth Shea. The New Music Ensemble will perform works from three composers with ties to IU's prestigious Jacobs School of Music: Claude Baker, Eric Nathan and Patrick Holcomb.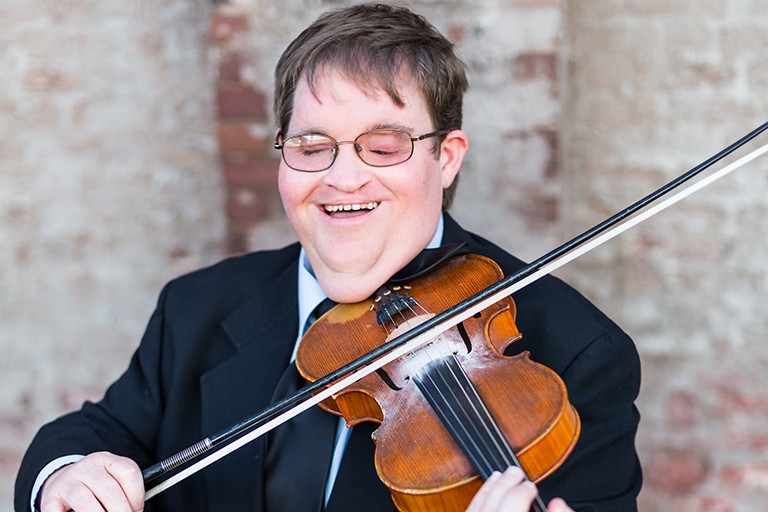 The Arts and Humanities Council will present "Indiana Retold," a special two-night storytelling event in partnership with the Asian Culture Center, First Nations Educational and Cultural Center, La Casa Latino Culture Center, LGBTQ+ Culture Center and Neal-Marshall Black Culture Center. Storytellers will include IU students as well as prominent cultural figures from around the state. Each will share a personal story of what it means to live, work and create in Indiana.
In partnership with IU Dining, the Arts and Humanities Council will also present "Edible Indiana," a series of cooking demonstrations that explore the history and culture of food in the Hoosier state. Three chefs will present demonstrations in the Wells Library Bookmark[et] Eatery, each of which will highlight a different strain of Indiana's culinary culture.
Indiana Remixed will also include several exhibits in prominent public spaces around campus. Wells Library will host art exhibits by Nathan Foxton, a painter and faculty member in the Herron School of Art + Design at IUPUI, and Katrina Mitten, a Native American artist whose work offers contemporary interpretations of traditional beadwork. Wells Library will also host a number of exhibits related to Indiana history, including the photography exhibit "Ebb and Flow: Indiana's Lost and Forgotten Waters" and "History Harvest," an open digital archive of personal objects from community members presented by the Center for Research on Race and Ethnicity in Society and the Institute for Digital Arts and Humanities.
The Grunwald Gallery will present "New + Next," a faculty show that celebrates the Eskenazi School of Art, Architecture + Design's origins and 125 years of art and design at IU Bloomington.
"'New + Next' is an exciting opportunity to showcase the work of more than 40 current and emeritus faculty," said Betsy Stirratt, founding director of the Grunwald Gallery. "These artists and designers are producing innovative work in a variety of media and employing a range of techniques and technologies."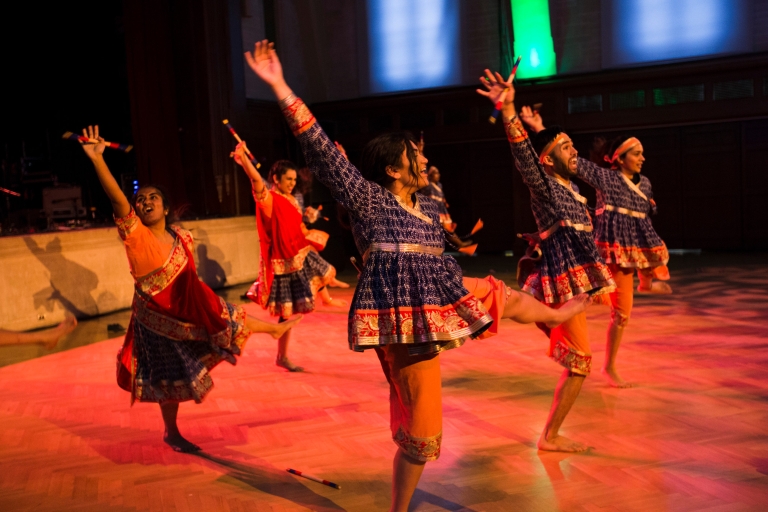 The Wylie House Museum will present "Call and Response: Creative Interpretations of the Wylie House." The project, featuring eight Indiana artists who will create site-specific installations in response to the historic home of IU's first president, will emphasize the underrepresented individuals who lived and worked in the home and helped shape life during the university's early years.
"Indiana Remixed is the ideal program through which to explore fresh perspectives on traditional narratives and interpretations at IU's only house museum," said Carey Champion, director of the Wylie House Museum. "Through the work of Indiana-based artists, we invite visitors to experience the stories of lesser-known and marginalized people integral to or understanding of historic Wylie House and 19th-century Indiana history." 
The Moving Image Archives will present the "INseparable Film Tour: Bloomington" on Feb. 5 in partnership with Indiana Humanities. The series will include short documentaries from five Indiana filmmakers who examine the ways Hoosiers experience urban and rural identities today.
IU Cinema will show "Flamekeeper," a documentary about the life and work of Michael Cleveland. Cleveland will be at the film screening, and he will perform with his band, Flamekeeper, as the headline act at the April First Thursdays festival.
The April First Thursday will also feature performances by student groups who participated in previous Remixed festivals, including Raas at IU dance group and Mariachi Perla del Medio Oeste. The festival will also include a mini motorcycle rally by members of Operation Combat Bikesaver, an Indiana-based nonprofit that helps military veterans cope with PTSD by rebuilding old motorcycles as part of their treatment.
Student musicians will also have an opportunity to participate in Indiana Remixed through a songwriting contest sponsored by the Arts and Humanities Council. Open to IU students in all majors, the contest asks musicians to offer their personal reflections on the state and its culture in song form. Three finalists will have their songs professionally recorded, and they will be invited to perform on the main stage at the April First Thursday.
"Above all else, Indiana Remixed is about building community through creativity," Comentale said. "We want to applaud those whose work enriches life in the Hoosier state and invite others to imagine new ways they can contribute to the vibrant, ever-evolving culture of Indiana."
The full festival schedule and list of exhibits is on the Indiana Remixed website. Most events are free and open to the public, though some are ticketed. Ticketing information and on-sale dates will be announced soon.