Join in for IUPUI Family Weekend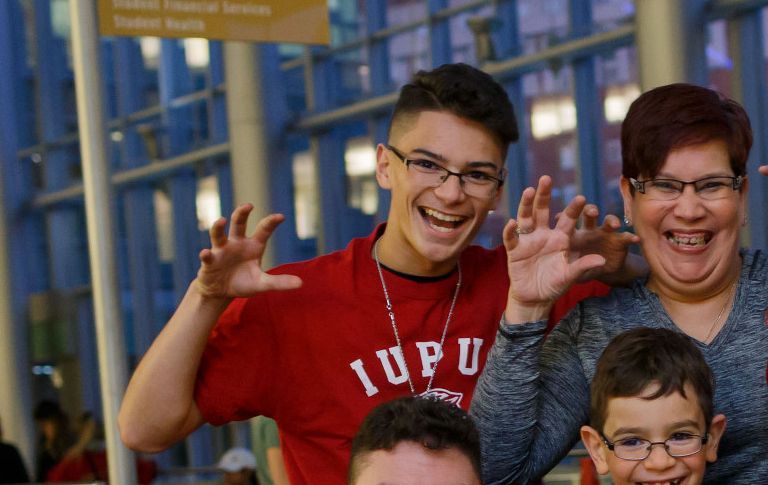 IUPUI's fifth annual Family Weekend is Nov. 1 to 3. The event is a way for families to spend time together and learn more about their IUPUI student's life on campus.
The schedule includes family brunch, a campus tour, opportunities to meet campus leadership and more.
Registration is now open and closes at 11:59 p.m. Oct 24 or when 500 attendees is reached, whichever comes first. Families must be preregistered. The cost is $25 per adult and is free for current IUPUI students and children ages 12 and younger.
Hear from author Kevin Brockmeier
The Department of English and the Rufus and Louise Reiberg Reading Series are bringing author Kevin Brockmeier to IUPUI, thanks to a grant from Indiana Humanities.
Brockmeier will deliver the 2019 Ray Bradbury Visiting Writer Lecture at 7:30 p.m. Oct. 17 in the Basile Auditorium of the Herron School of Art and Design.
Brockmeier's novels include "The Illumination," "The Brief History of the Dead" and "The Truth About Celia." He has authored story collections such as "Things That Fall from the Sky" and the children's novels "City of Names" and "Grooves: A Kind of Mystery."
Brockmeier will also tour the Center for Ray Bradbury Studies during his visit.
Campus Commute adds Sunday service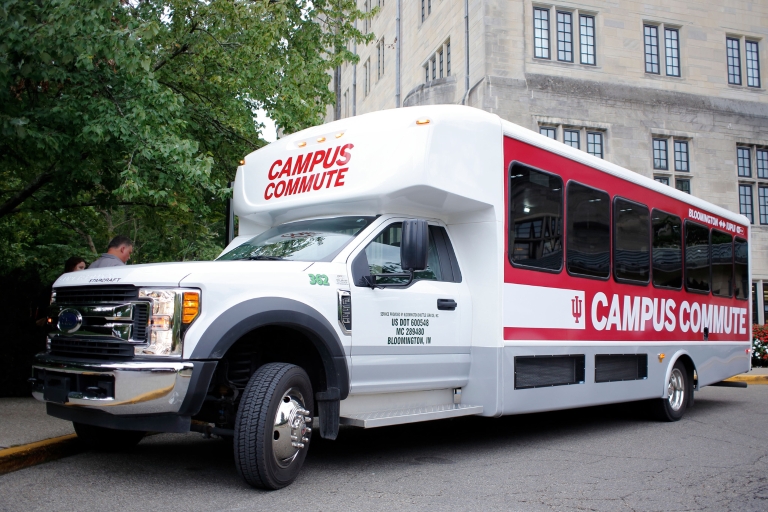 Starting Oct. 13, Campus Commute is launching a pilot program to add Sunday service. The added trips are slated to run through Dec. 1 but could be extended based on ridership.
For riders at IUPUI, there will be two Sunday shuttles. The first picks up riders at the Campus Center at 3:15 p.m. and at the Statehouse at 3:25 p.m.; it arrives at the Indiana Memorial Union at 4:45 p.m. and at the football stadium's purple lot at 4:55 p.m. The second picks up riders at 6:15 p.m. at the Campus Center and at 6:25 p.m. at the Statehouse and arrives at the IMU at 7:45 p.m. and at the stadium's purple lot at 7:55 p.m.
Going from Bloomington to IUPUI, the first shuttle picks up riders at the Indiana Memorial Union at 1:30 p.m. and at the football stadium's purple lot at 1:45 p.m. It arrives at the Campus Center at 3:15 p.m. and at the Statehouse at 3:25 p.m. The second shuttle picks up riders at 4:45 p.m. at the IMU and at 5 p.m. at the stadium's purple lot and arrives at the Campus Center at 6:15 p.m. and the Statehouse at 6:25 p.m.
Reservations are recommended, and the shuttle fare is $12 one-way. Service is also available Monday to Friday. Find full schedules and make reservations online.
Attend a QPR training
Staff and faculty have the opportunity to be trained in QPR – question, persuade and refer, a three-step process to help save a life from suicide.
The training teaches the warning signs of suicide so that IUPUI employees know when to ask the question and how to persuade someone to decide for life and refer them to get professional help.
Trainings are Nov. 11, Jan. 14, Feb. 10, March 9 and April 13. All take place from 11:30 a.m. to 1 p.m. Sign up online. Each session will have 10 to 25 participants, and the training will be at CAPS in Conference Room 201 of Walker Plaza.
CRISP research team finds Marion County renters struggle with affordability
Data analysts with the Center for Research on Inclusion and Social Policy at the IU Public Policy Institute examined trends from the 2017 U.S. Census Bureau's American Community Survey, paying close attention to the relationships between location, income and race during the past five years.
They found that stagnant incomes and increasing rental costs are creating unstable and unaffordable living situations for many renters in Marion County. This analysis provides a better understanding of where high areas of rent burden are and who is struggling under those conditions.
The report also opens the door to the need for additional research about the relationships between rental instability, income, race and evictions. Renters of color may find it more challenging to secure affordable housing in Marion County. The fact that these populations tend to be concentrated in specific areas suggests that there may be more issues at play that influence why those areas are more heavily rent-burdened than others.