Actor and playwright to speak on campus during Native American Heritage Month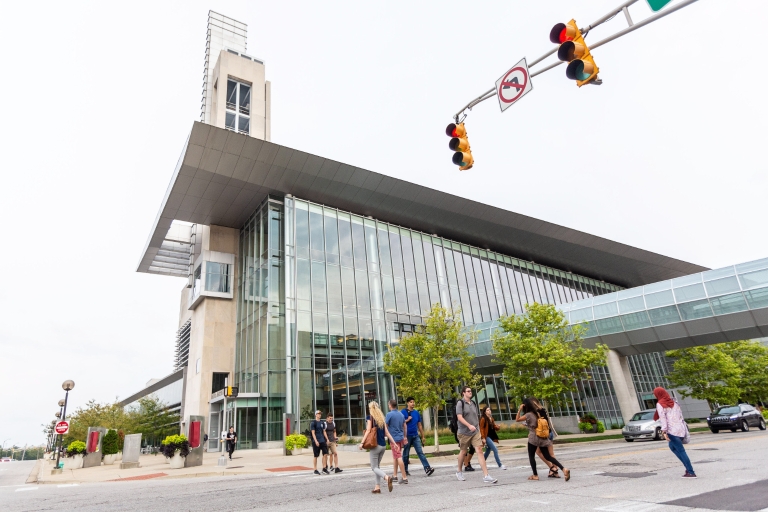 DeLanna Studi is an actor and playwright from Liberty, Oklahoma, and a citizen of the Cherokee Nation. She will speak at 6 p.m. Nov. 5 in Room 405 of the IUPUI Campus Center as part of the campus's celebration of Native American Heritage Month. The event is free and open to the public.
Studi wrote and is performing in "And So We Walked: An Artist's Journey Along the Trail of Tears" at the Indiana Repertory Theatre through Nov. 15. The performance tells the story of a contemporary Cherokee woman who embarks on a 900-mile journey along the Trail of Tears with her father as a way to understand her own identity and the conflicts of her nation. They retrace the path her great-great-grandparents took in the 1830s during the forced relocation of Cherokee from their homelands.
Attend the Charles R. Bantz Community Fellowship Roundtable Symposium
The inaugural Charles R. Bantz Community Fellowship Roundtable Symposium is scheduled from 2 to 4 p.m. Nov. 4 at Hine Hall. The free roundtable symposium aims to engage faculty, students and community partners in discussions about community-engaged research projects.
Attendees will hear updates about four projects as well as have the opportunity to discuss them more deeply.
Project topics are pathways to school success, promoting information technology, community memory and special education.
Register on the event webpage.
Faculty showcase translational research at community showcase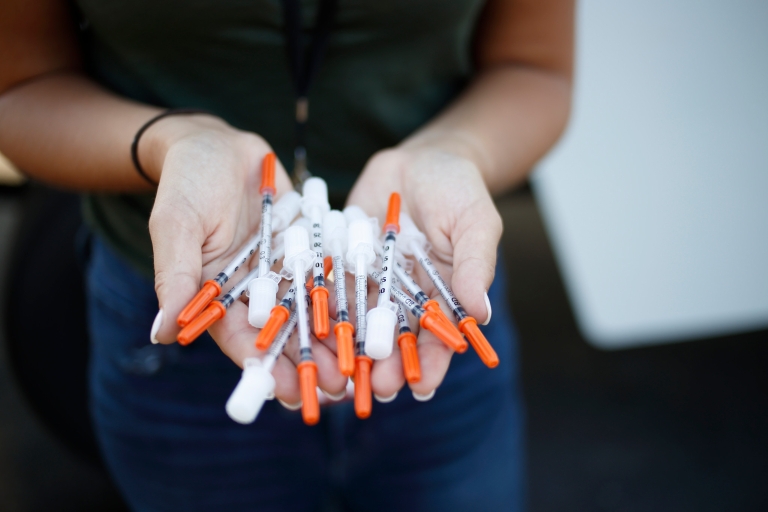 Several of IUPUI's distinguished faculty scholars will showcase their translational research and illustrate how they improve people's lives at the IUPUI TRIP Community Showcase. The event will take place at 5 p.m. Nov. 4 in Room 405 of the IUPUI Campus Center.
Featured faculty have partnered with community members to translate their research into viable practices. Among the presenters is Brad Ray, who will discuss "Community-Engaged Research and the Overdose Epidemic." Ray is known for his work on the intersection of substance abuse and mental health, particularly in the criminal justice system. He focuses on treatment and interventions to improve health outcomes and reduce fatal and nonfatal opioid-related overdoses.
Philosophy professor to present at upcoming Liberal Arts Talk
Associate professor of philosophy Chad Carmichael will present "Knowing how we know: it's harder than you think" at noon Nov. 6 at the IUPUI Campus Center. His presentation will discuss the idea of using a good reason to justify why someone believes or doesn't believe something. Carmichael is also the director of graduate studies in philosophy.
His talk is part of Liberal Arts Talks, a series where faculty share their sabbatical experiences focused on writing, research or other academic endeavors.
Law professor spoke at Netherlands conference on Maastricht Treaty
IU McKinney School of Law professor Yvonne Dutton was invited to speak at a symposium on the Maastricht Treaty in the Netherlands. Her presentation was Oct. 25.
The symposium, "The European Arrest Warrant and in Absentia Convictions," was in Maastricht, the home of the Maastricht Treaty, which founded the European Union.
Dutton was asked to speak on the possibility of video trials as a way to avoid in absentia trials – and thereby avoid the problems of other states not recognizing the in absentia judgment and refusing to recognize that warrant. In her presentation, "The Virtual Courtroom: The Step Forward to Prevent In Absentia?" she outlined some of the benefits and criticisms of such a proposal, and discussed circumstances in which virtual courtrooms are being used in the United States and in international jurisdictions, among other considerations.