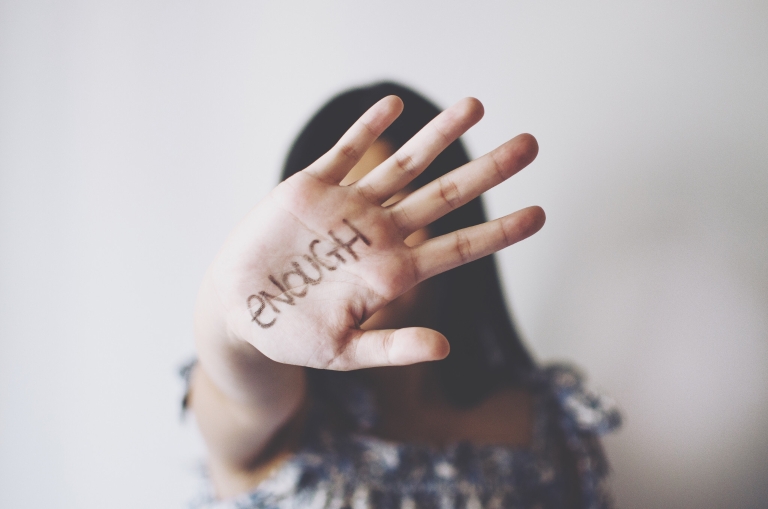 One in four and one in 10.
That's how many women and men in the United States have experienced physical violence, rape and/or stalking by an intimate partner in their lifetime. With 44 percent of lesbian women, 61 percent of bisexual women, 26 percent of gay men and 37 percent of bisexual men also reporting, this equates to more than 10 million women and men per year.
What if we were all committed to doing one thing to prevent domestic violence? We could – and have the power to – create large social change.
That's exactly what Christine Kung'u hopes to do this October: inspire IUPUI students to take action during Domestic Violence Awareness Month. This month's theme is Awareness + Action = Social Change, and the programming offered for students aligns with that theme.
"We are all a part of this equation to end domestic violence, and we all play a role in preventing it," said Kung'u, assistant director for interpersonal violence prevention for IUPUI.
Kung'u has coordinated events to not only shed light on the issue at hand but to teach students how to be engaged bystanders for their peers. The following events began Oct. 1 and will continue through Oct. 31.
End the Silence
Oct. 1, 15 and 29 in the Campus Center, 11 a.m. to 2 p.m.
Oct. 9 and 23 in Taylor Hall, 11 a.m. to 2 p.m.
Learn more about domestic violence, healthy relationships, consent, and campus and community resources at these five tabling events throughout October.
'The Bachelorette': Portrayals of Healthy and Unhealthy Relationships in Reality TV
Oct. 15, 6 to 7:15 p.m., North Hall.
Oct. 23, 6 to 7:15 p.m., Taylor Hall, UC 101.
Glamorizing group dating and romanticizing unhealthy relationships are key themes in the show "The Bachelorette." We will discuss the implications and learn how to recognize the signs of a healthy and an unhealthy relationship.
Discussions will be facilitated by staff from IUPUI CAPS, Families First and Butler University.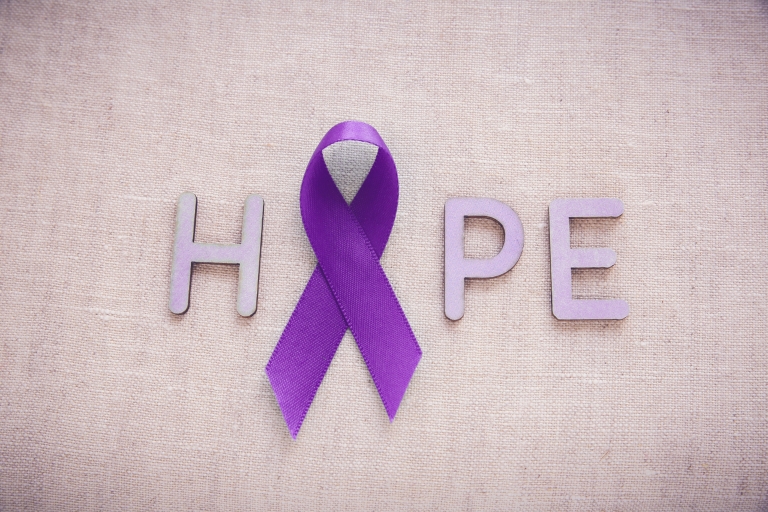 Purple Thursday
Oct. 24, all day.
Grab a purple ribbon in the Campus Center, 11 a.m. to 2 p.m.
Wear purple, show your support for survivors of domestic violence and help raise awareness. Join the conversation with #IUPUIgoesPurple and @iupuisapir on Twitter and Instagram.
In Their Shoes: A Dating Violence Simulation
Oct. 31, 6 to 7:15 p.m., Taylor Hall, UC 101.
Walk in the shoes of various characters experiencing abusive and controlling relationships in this dating violence simulation. This scenario-based activity will immerse participants in the world of dating violence and shed light on the experiences of real survivors.
While October aims to focus on domestic violence awareness, the work is important year-round.
"When we are empowered bystanders and courageously intervene, it makes our community safer for everyone," Kung'u said.
Not only is it important to raise awareness, educate and learn how to safely intervene – knowing how to help someone and how to report can help our community be safer.
Be familiar with the following resources and reporting channels available on and off campus:
Reports can be made through the Office of Student Conduct, the Office of Equal Opportunity or with the IUPUI police department by calling 317-274-7911.
Kung'u hosts one-on-one advocacy meetings with any student in need and serves as a confidential advocate and resource.
Kung'u can assist with safety planning to ensure those wanting to leave a domestic violence situation can do so safely.
CAPS offers one-on-one and group counseling for students. Group counseling can be critical in helping victims know they are not alone, with discussions centered on coping and understanding yourself. CAPS offers group counseling screenings for $15 to identify the group best for you.
Families First offers domestic violence survivor support groups off campus, and services are free for all survivors.
The Julian Center provides shelter and other support services for survivors of domestic violence and sexual assault.
IUPUI's Sexual Assault, Prevention, Intervention and Response Task Force is a great resource to learn more.
Things to remember:
If someone is in a domestic violence relationship, the time they leave is the most dangerous, because the perpetrator has lost power and control and will likely do anything to regain it. Safety planning is key when preparing to leave an abusive relationship.
On average, victims will go back to their abusive relationship up to seven times before leaving for good.
Patience is key in helping a friend or loved one in a domestic violence situation.
To make an appointment with Kung'u, contact her directly at saadv@iupui.edu or 317-274-5715.