Keep your achoos and tissues to a minimum this flu season – get your flu shot. It's the single best way to protect yourself against the influenza virus.
To help ensure Jaguars stay healthy this season, Student Health Services is hosting its second annual IUPUI immUNITY student vaccination clinic from 8 a.m. to 6 p.m. Oct. 9 in the Campus Center TV Lounge. The clinic will offer not only the flu shot, but also the meningitis B and HPV vaccinations.
There will be no out-of-pocket costs to students getting a flu shot. For the meningitis B and HPV vaccines, there may be a low cost to students based on their insurance, but it will not need to be paid on the day of the clinic. Students should bring their CrimsonCard and their insurance card, if they have one.
Getting the flu shot not only protects you, but also those around you who might be particularly vulnerable to the flu, said Dr. Stephen Wintermeyer, director of Student Health Services at IUPUI.
"The flu is a common viral infection that is easily spread, especially on a college campus, and it affects millions of people each year," Wintermeyer said. "You are at risk of getting sick if you touch the same object as someone with the flu or are nearby when someone with the flu coughs."
The flu is highly contagious – and it can be fatal if not treated correctly, with more than 200,000 hospitalizations and an average of 24,000 deaths each year in the United States. If you're feeling sick or showing signs and symptoms, the best thing to do is visit Student Health Services or your family doctor and stay home to rest and to avoid spreading your germs.
The 2019-20 flu vaccine is quadrivalent, meaning it protects against four strains of flu – two A and two B strains. Vaccine is often produced with eggs, but some is now available without eggs, so people with egg allergies are able to be protected, too.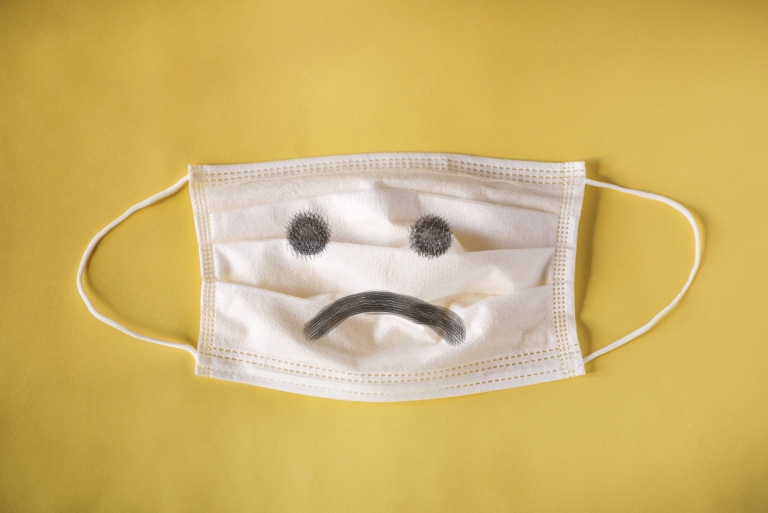 The other vaccinations offered at the clinic are HPV and meningitis B.
HPV is the most common sexually transmitted infection in the United States. It not only causes genital warts but can also cause cancers of the cervix, vagina, penis, anus and the back of the throat. The vaccine can prevent 90 percent of genital warts cases and is very effective at preventing HPV-related cancers.
"It's important for students to know that HPV can affect males and females, and it's not too late or too early for IUPUI students to get the vaccination," Wintermeyer said. "Regardless of whether you are currently sexually active, you should protect yourself with the HPV vaccine. It is very safe."
Meningococcal meningitis is the most serious type of meningitis, and it can be spread by coughing, sharing drinks and living in close quarters. Because studies show that college students are at a higher risk of meningitis B, sometimes called "MenB," Indiana University strongly recommends this vaccine for incoming students.
It only takes a minute to get vaccinated, but it sends the message that you value not only your own health, but the health of those around you, said Katy Head, an assistant professor of communication studies who focuses on health and vaccine communication and is one of the co-directors of the clinic.
"We want all IUPUI students to be healthy, and this clinic is one way that Student Health Services is making sure our student body is protected from some common, vaccine-preventable infections," Head said. "As Jags, when we make these important individual decisions to get vaccinated, it benefits our larger IUPUI community as well."
At last year's clinic, more than 900 students were served and more than 1,600 vaccinations were given. The clinic is being supported by the Office of the Vice Chancellor for Finance and Administration, Student Health Services, and the Indiana State Department of Health.