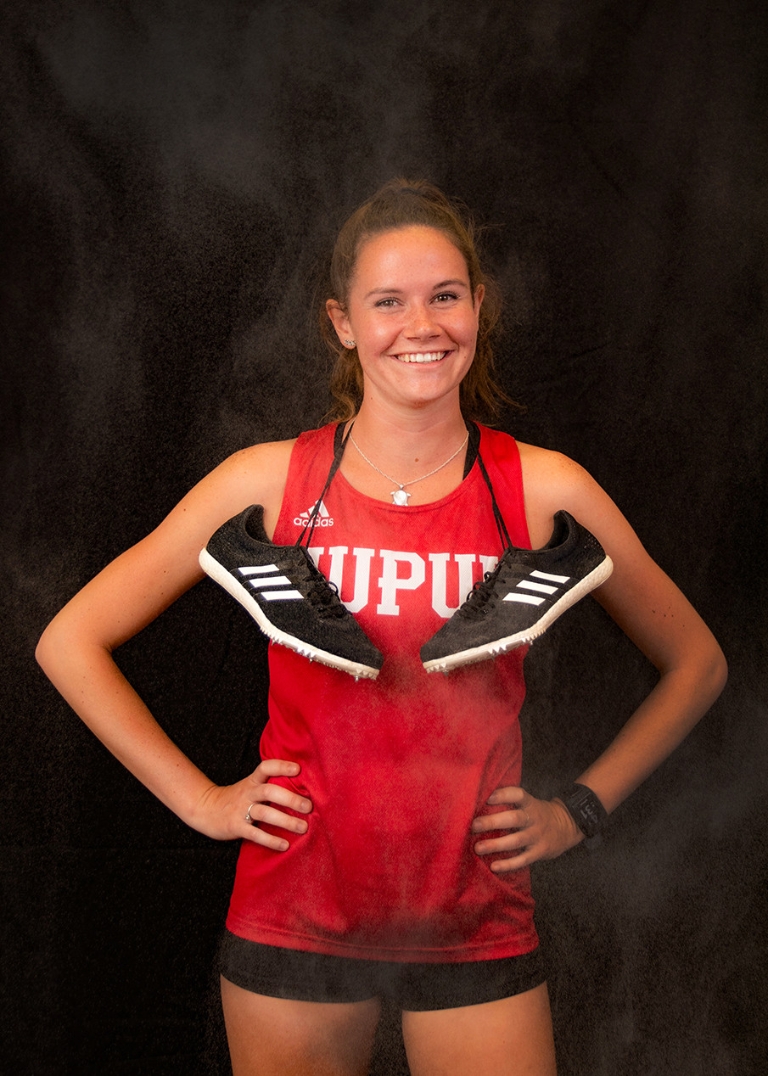 Some people run from their problems. Some people run from emotional entanglements. Katelyn Murphy runs for fun.
And she's no tenderfoot.
In fact, 12 days ago at Notre Dame, Murphy set the IUPUI 5K record with a time of 17:33.52, beating the previous mark by four seconds.
Since then, Murphy has been named the Horizon League Runner of the Week, cementing her impressive week of racing.
What sort of strategy does one need to set a cross-country record?
First: Be fast.
Second: Don't die.
Those two pointers, a strict training regimen and a little wisdom that comes from experience combine to make a record-setting performance.
"I've run there since my freshman year, so I know the course pretty well," Murphy said. "I know at the start, within the first 100 or 200 meters, there's a tight right turn, so I always try to get out really hard to beat the crowd."
From there, Murphy slows to a comfortable pace and turns on her cruise control until she gets about halfway through the race. She then reevaluates her pace against that of her opponents, knowing that if she's hurting, the other runners are too, and that spurs her on.
"The last kilometer is just kind of like, hang on," Murphy said. "The last 800 meters or so is where I do my buildup, because I don't feel like I have quick acceleration, so I give everything until the end and try not to die."
The glory of victory is only brought about by the sweat of practice. You can't shine if you're not willing to grind.
Murphy's weekdays are full of running, weight training, class, internships and meetings with academic advisors. Not to mention those three pesky meals every day that are easy to lose in the chaos.
"Oh, I need to eat soon," Murphy says, checking the time. "We need to eat, too – that's a struggle."
Nonessential items like nourishment are always getting in the way of the important things.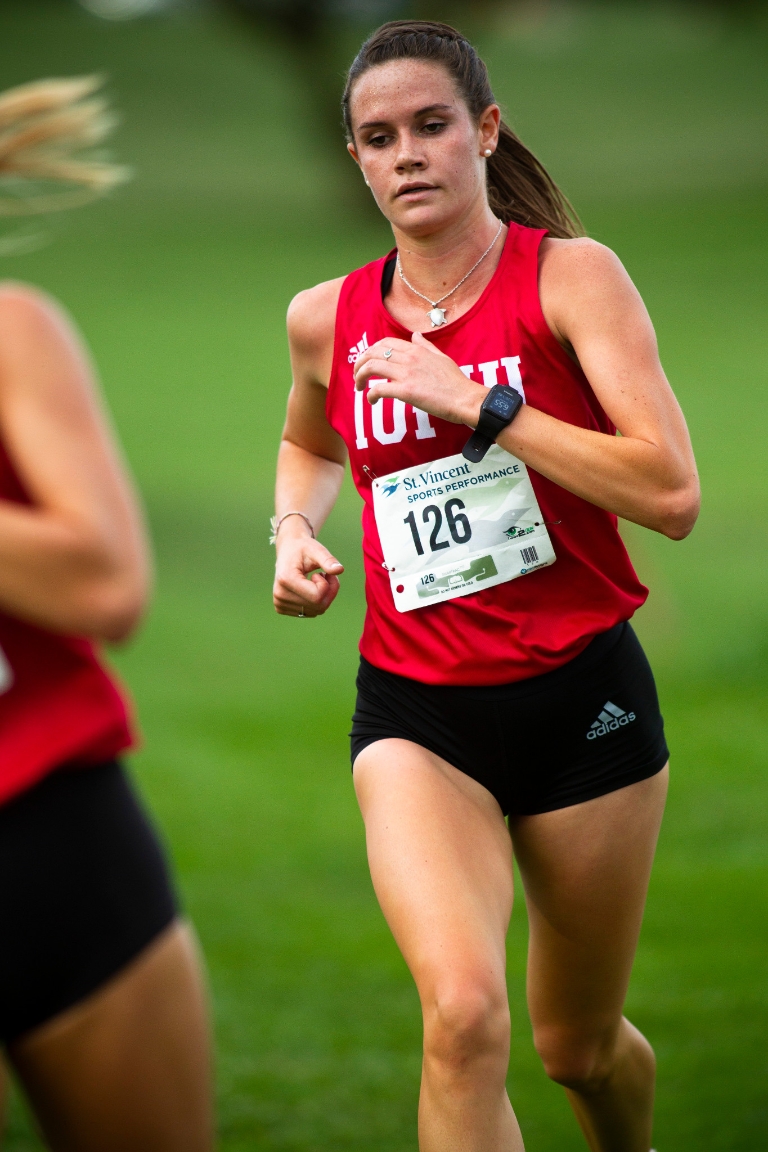 One of the more beneficial aspects of running on the team is the camaraderie, she said. Spending hours training together, going out as a team to see a movie or play paintball, and even living with some of her teammates has brought Murphy closer to her teammates than any other year she's competed.
"It's like having built-in friends, which helps a lot considering I'm not from around here," said Murphy, who hails from Canada. "You see them on campus, and they always have time to stop and talk."
How different are the United States from Canada? For starters, she said, there are a lot more restaurants here. Then there are more subtle differences.
"In Canada, when you pass someone running on a trail, you'd always say hi or smile at them," Murphy said. "If you didn't, they'd leave wondering what's the matter with you. That's not so much the case here. It's little things like that."
Murphy has come a long way from when she first stared running, her junior year in high school, to the record-setting Division I athlete you see today.
Murphy's next race is at 11 a.m. Oct. 19 at the Under Armour Pre-National XC Invitational at Indiana State University. This will be her last race before the Horizon League Championship and the NCAA Great Lakes Regional.