Día de Los Muertos is about celebrating and remembering family members who've died, but it's also about looking forward, said Eliud Sigala, the brotherhood chair of Lambda Upsilon Lambda Fraternity's chapter at IUPUI.
The fraternity partnered with the Multicultural Center for a week of events in honor of Día de Los Muertos, or Day of the Dead, starting Monday night when students gathered to make altar decorations.
The altar is made in a pile, almost like a pyramid, and decorated with offerings such as things that an ancestor would need, like their favorite foods or clothes, Sigala said. Today, Lambda Upsilon Lambda and the Multicultural Center will build a community altar. Sigala said the goal is to have multiple altars honoring different people, including those who have died at the border.
The altars will be on display at the Multicultural Center through Monday, Nov. 4.
Here's a look at Monday night's decoration making:
Papel picado
Using tissue paper and scissors, students cut intricate designs and strung them together to create banners for the altars. Papel picado helps guide spirits home, and the fragility of the paper symbolizes the fragility of life.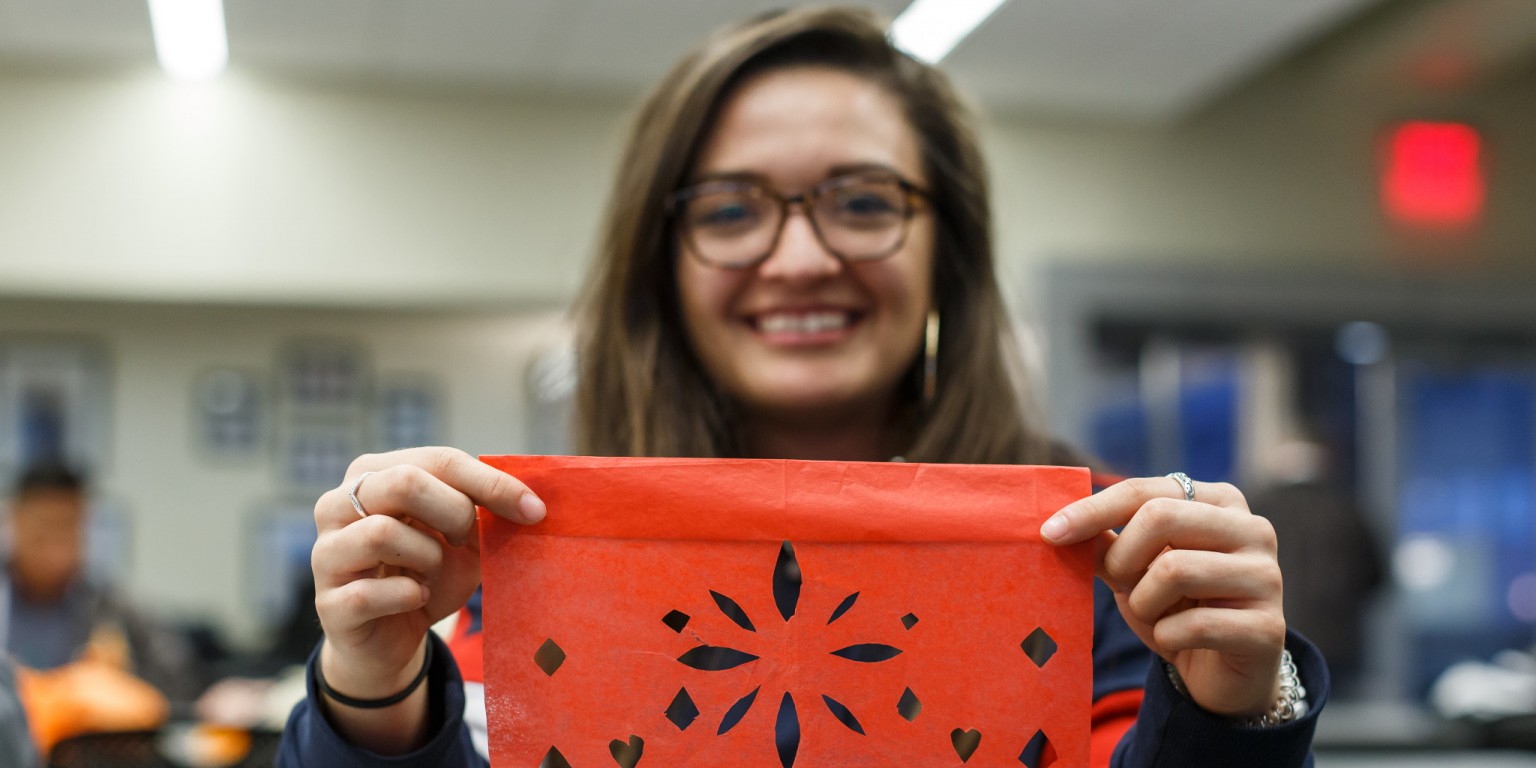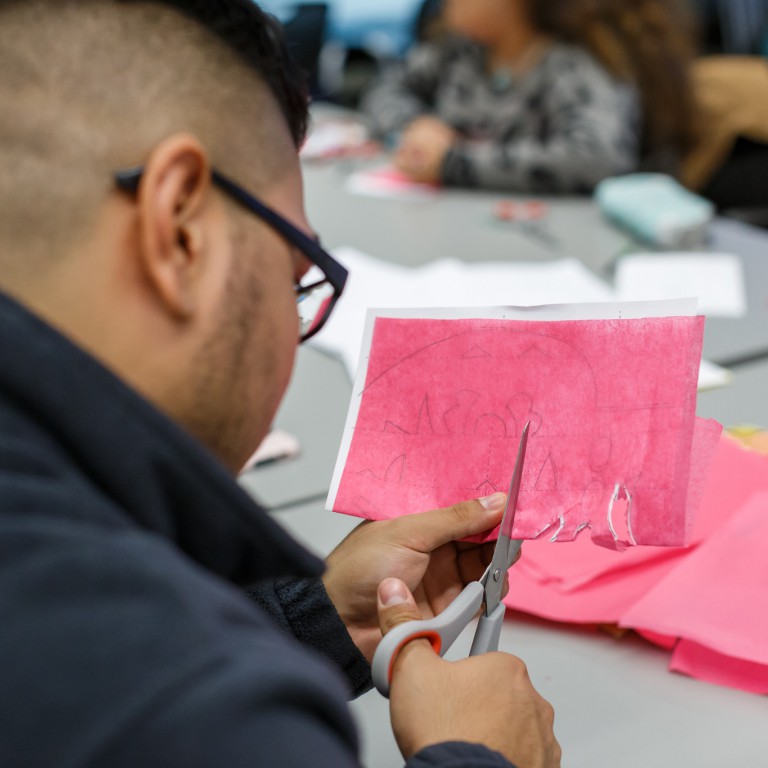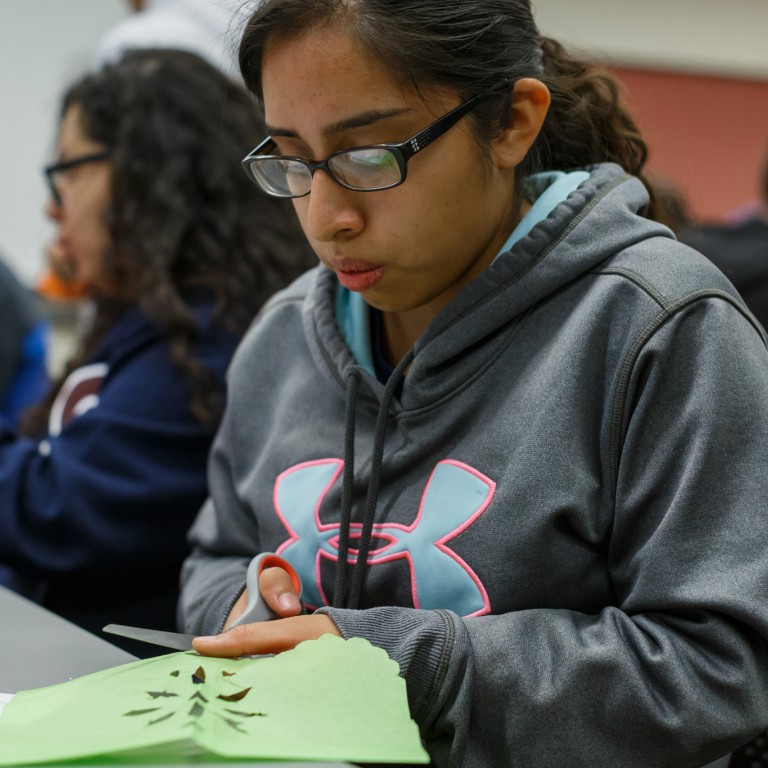 Photos by Liz Kaye, Indiana University
Cempasúchil flowers, or marigolds
These flowers, made with tissue paper and pipe cleaners, will decorate the altar. Traditionally, real flowers are used, and their smell and color help guide spirits to their families.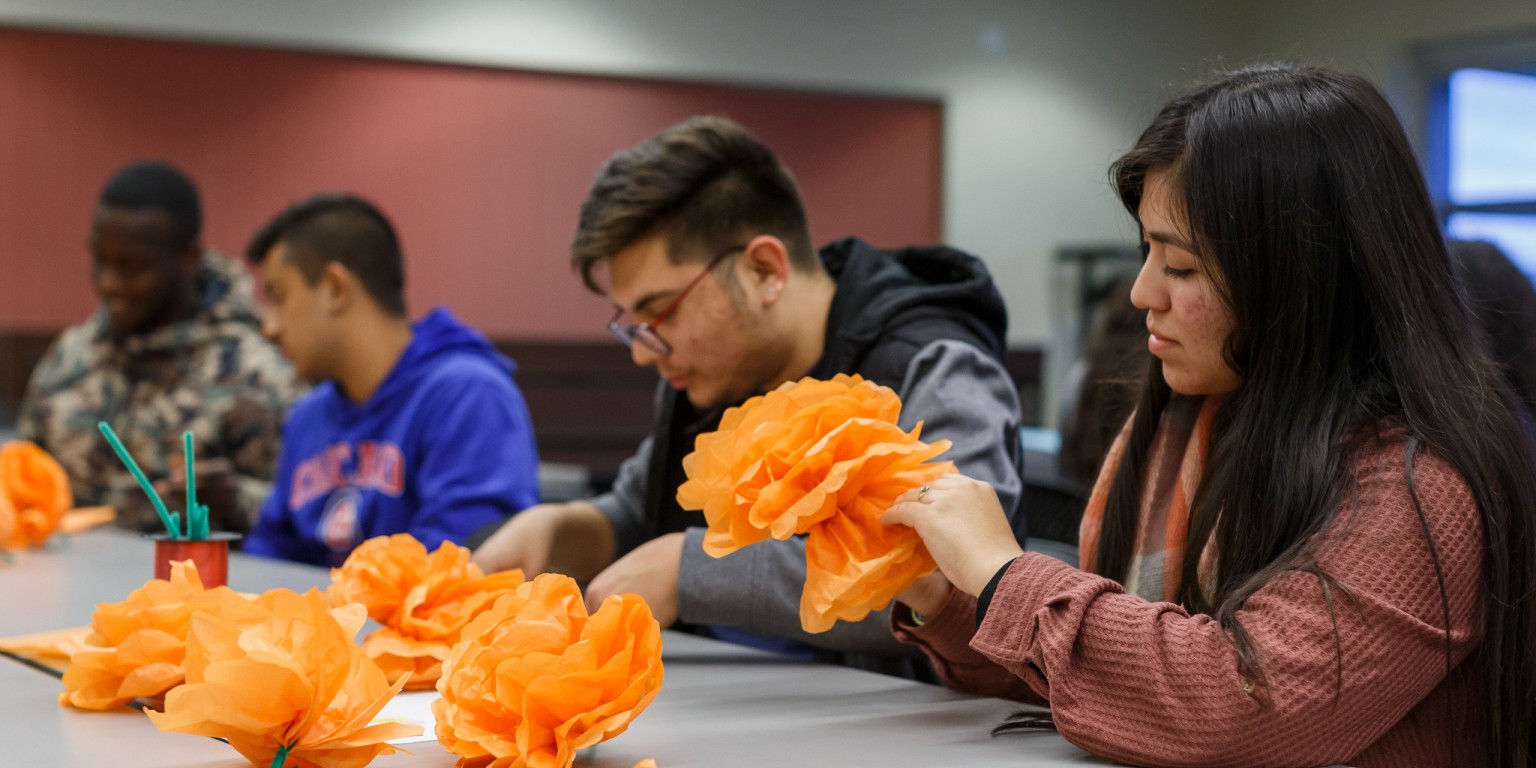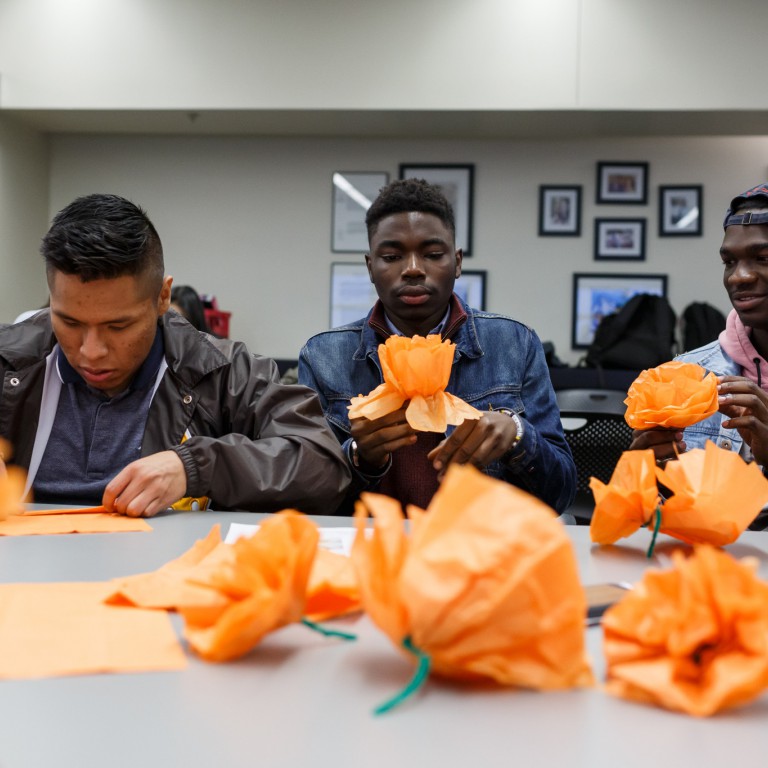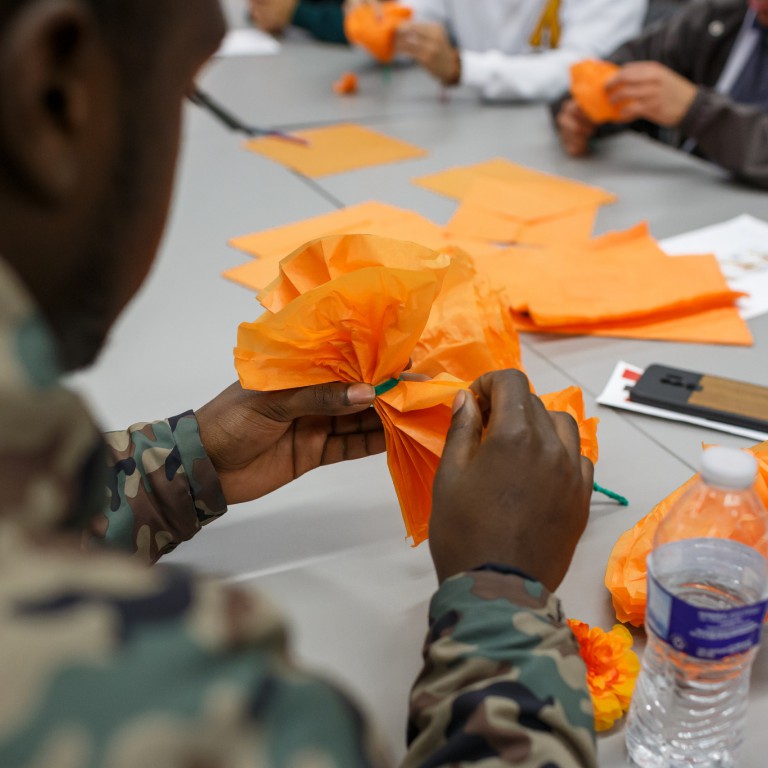 Photos by Liz Kaye, Indiana University
Calavera coloring and cookies
Students also colored pictures of a calavera, or skull, as well as decorated skull-shaped sugar cookies. In both cases, they will be used to decorate for the holiday and are a way to help normalize death.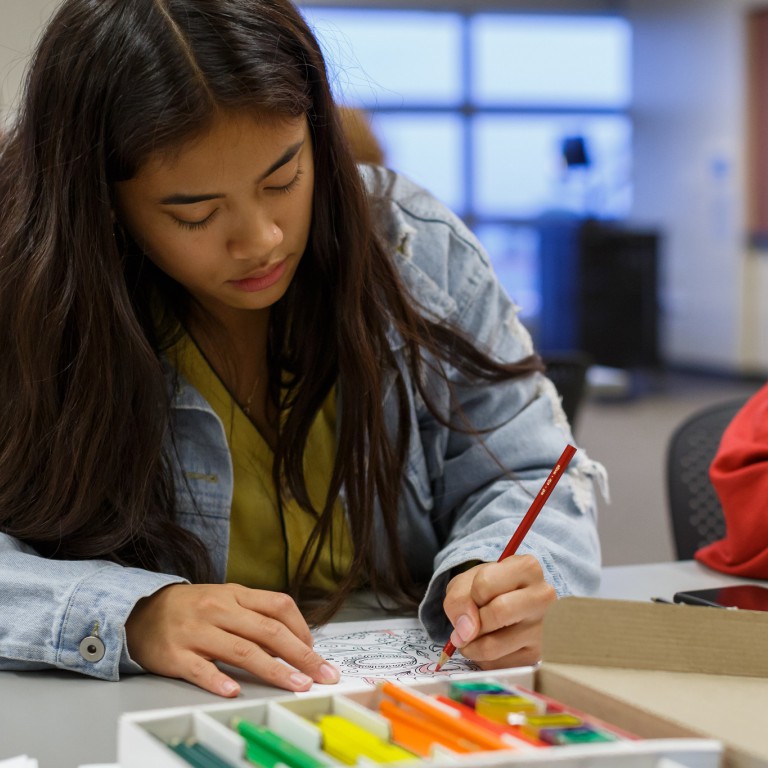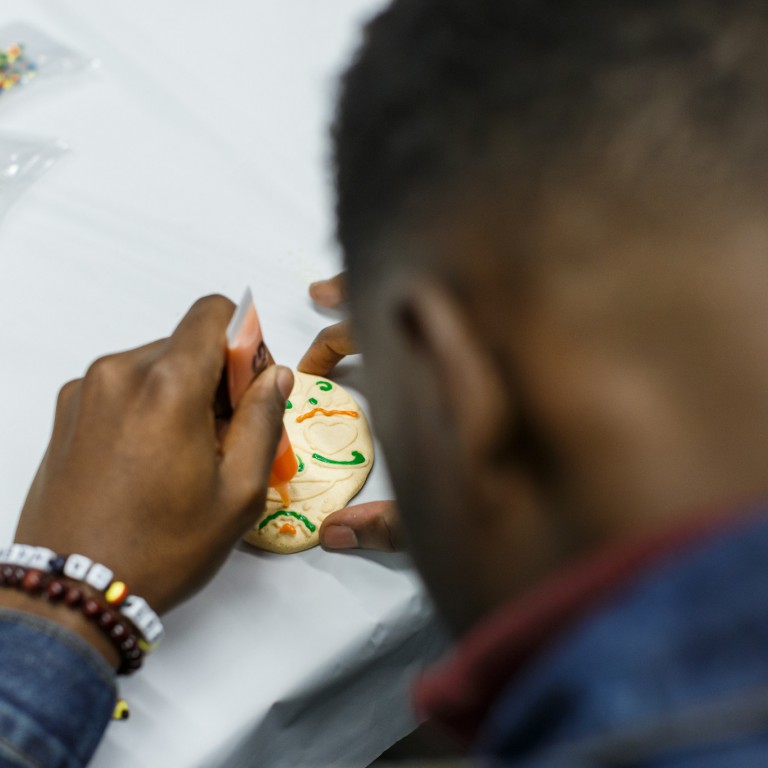 Photos by Liz Kaye, Indiana University