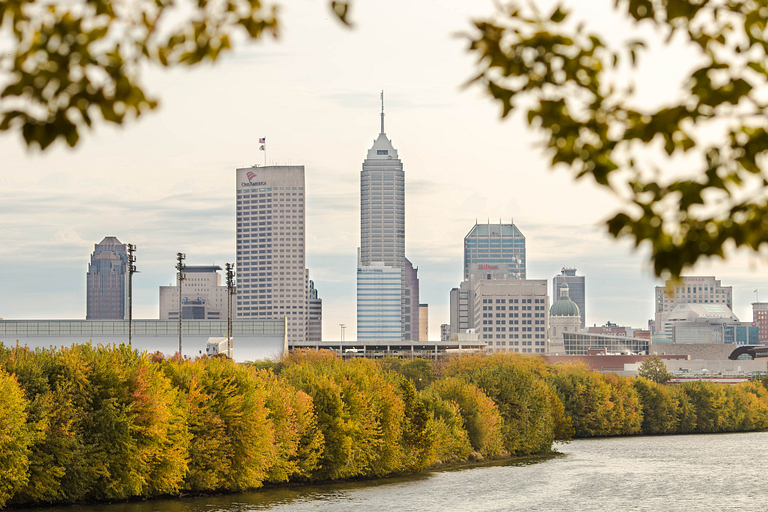 Starting a new business has always been a challenge, but those challenges have evolved in the digital age.
How can I use social media to grow my business?
How can I make better use of the technology I've already got at my fingertips?
With the growing perception that social media is the place to promote your business, these are questions that people born before the social media generation may struggle with when making plans for a business.
Teaming up with Source River West, IUPUI graduate students from the School of Informatics and Computing created a workshop series titled "Techno Talks" to address some of these issues and concerns.
Typically scheduled for the fourth Wednesday of each month, Techno Talks last about 90 minutes and are either free or inexpensive to attend.
"All the programming is student-led," said Riley Smith, an IUPUI political science student interning at Source River West. "When we receive a lot of questions on the same topic, they'll create a workshop catering to those needs."
For instance, the last workshop was focused on how you can use your smartphone to help with business marketing. The majority of Americans have a smartphone, but not everyone knows just how powerful that tool can be.
"The work we do here is rewarding," Smith said. "It's great to see entrepreneurs learn tips and tricks from the program, and then implement them to improve their growing enterprise."
After creating the curriculum and giving the presentation, graduate students stay behind for any one-on-one support that may be needed, in person or online.
The big idea behind this workshop series has been the hope of building up entrepreneurship in the area, and not have outside entities slide in to snatch up any valuable real estate or community need.
In so many words, they're looking to combat gentrification of the neighborhood. If a sports analogy is more your speed, here's one for you:
It's better to draft and develop your talent rather than break the bank on a big free-agent contract.