In its 2019 Women of Influence feature, the Indianapolis Business Journal recognized Indiana women at high levels in the areas of business, arts, community and public service. Among the honorees were five women from Indiana University whose achievements and impact set them apart.
Learn about their perspectives on leadership, the future of women in their professions and overcoming the odds.
Elaine Cox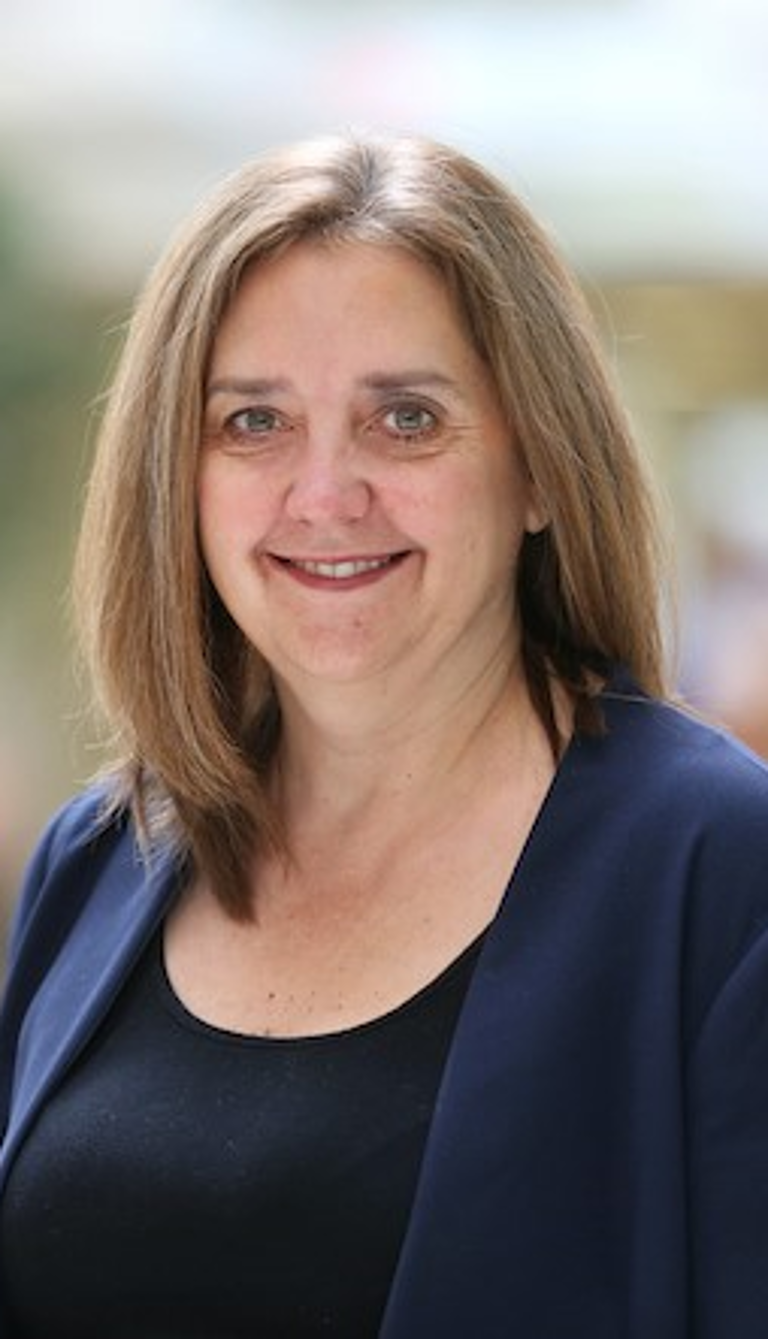 Dr. Elaine Cox is a professor of clinical pediatrics at the Indiana University School of Medicine and chief medical officer at Riley Children's Health. She also earned her M.D. at the IU School of Medicine, where she has been faculty in the section of pediatric infectious disease since 1995. Her areas of clinical interest have included HIV, cardiovascular surgery and related infections, infection prevention, and antimicrobial stewardship.
Cox said the future is promising for women in medicine because they are starting to see and feel equality in the clinical realm more than in many other professions.
"I think we are also starting to venture into leadership, and I think we are really headed into a time when opportunities will be available to anyone who works for them, women included," Cox said.
Over the course of her career, Cox said she has seen the number of female physicians increase to about 40 percent of the total number of doctors in the U.S. However, only 16 percent of leadership positions in medicine are held by women, she said.
"I am lucky to be in a leadership position, but I had to wait until fairly late in my career," she said.
That's why Cox said she would advise young women who want to pursue medicine to realize that as women, they bring a unique perspective to both the practice of medicine and to health care leadership.
"We should not be afraid to go after opportunities of interest to us," she said. "We should raise each other up because for every great accomplishment of one of us, we elevate the opportunities for all of us."
Angela Fiege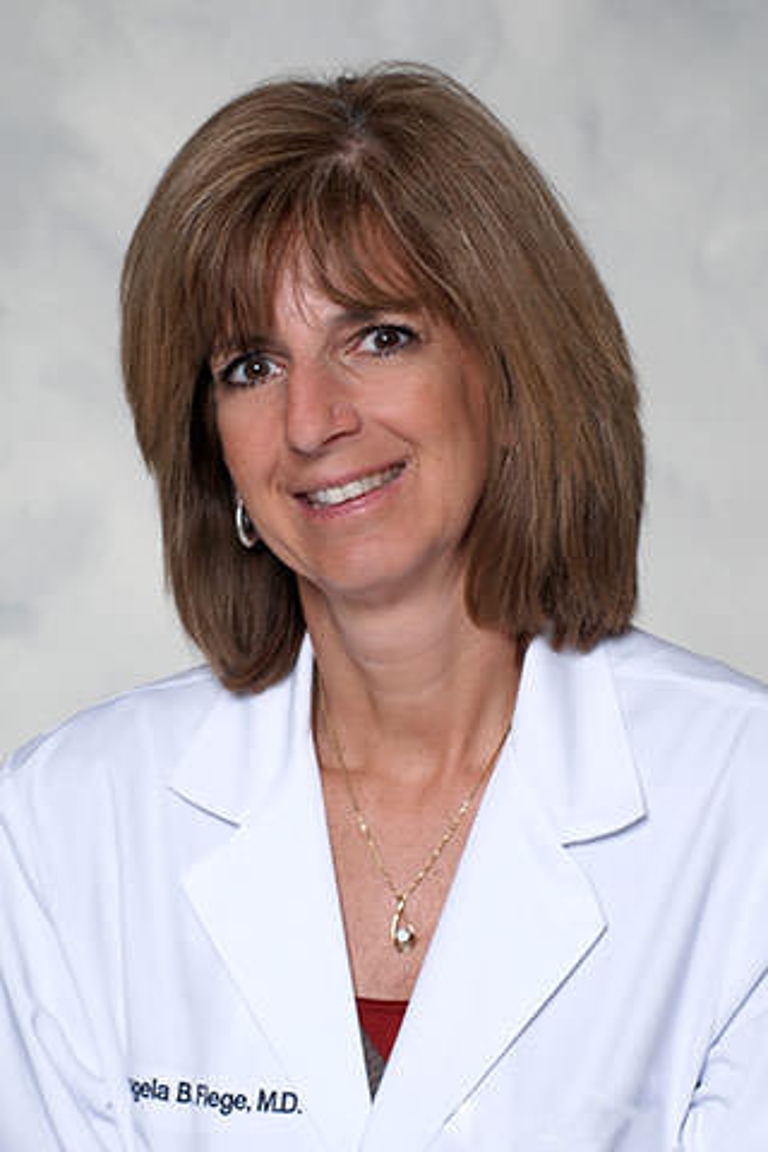 Dr. Angela Fiege is an assistant professor of clinical emergency medicine at the IU School of Medicine, a critical care physician at Indiana University Health and medical director of the NASCAR-AMR Track Safety Team.
But her most important role is as founder of Rachael's First Week, a program that teaches high school and college students about safety as they transition from teenagers to young adults. The program is named for Fiege's daughter, Rachael, who died after suffering a traumatic brain injury the day after arriving in Bloomington to start her first year at IU in 2014. Rachael fell down the stairs at a party and her friends – thinking she was OK – laid her on a sofa instead of seeking medical help, Fiege said. Rachael was found unresponsive the next morning.
"If anything has influenced my life, it's been her – it's been my daughter" she said. "I think of her and remember her all of the time; I think about her good qualities."
Fiege said Rachael's compassionate personality and giving nature inspired her to start Rachael's First Week. Now, along with a team of fellow volunteers, she travels around the state and the country to cultivate a "culture of caring" among teens and young adults by encouraging them to help others and teaching them the skills they need to navigate any risk-taking behavior they may encounter, such as alcohol and drug use, mental health issues and sexual assault.
Fiege said she would encourage young women looking to make a positive impact to start with their local communities.
"Grassroots efforts are where you can really make a difference," she said. "Develop a program; see what you can do to make your community better."
NiCole Keith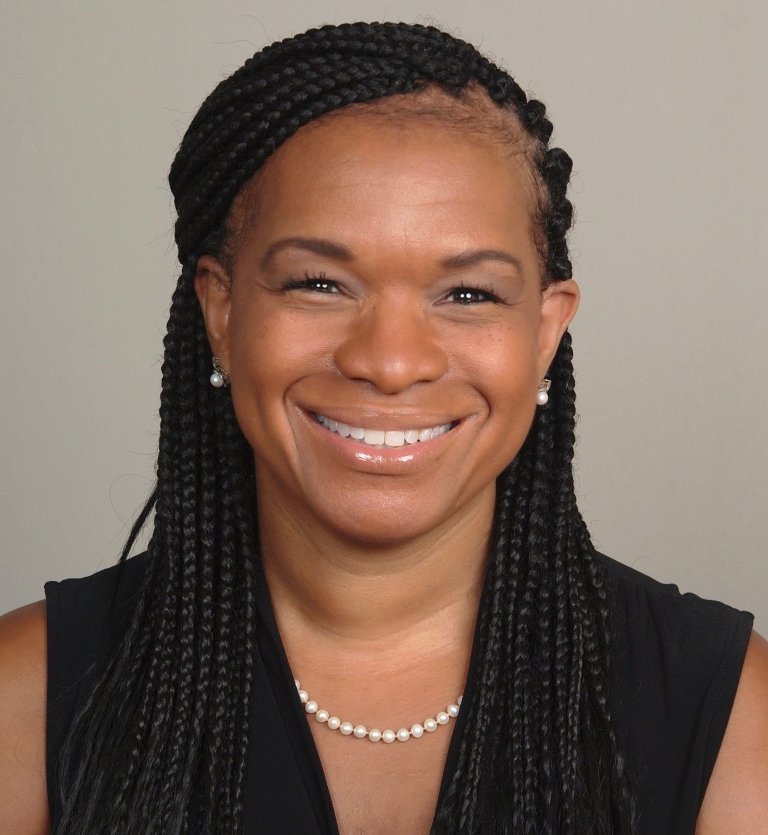 NiCole Keith is the associate dean of faculty affairs and a professor of kinesiology at the IU School of Health and Human Sciences at IUPUI. She is also a research scientist at the IU Center for Aging Research in the IU School of Medicine and a Regenstrief Institute investigator. Trained in physical activity, community and clinical research, Keith has worked with patient populations in Indianapolis for nearly two decades.
Keith said her mother's career was a big influence on her own. When she was 5 or 6 years old, Keith watched her mom – the first black woman to graduate with a Ph.D. from her university – give a speech at her commencement ceremony. Her mother would go on to hold multiple leadership roles, including dean of students at Grand Valley State College (now university), president of the Board of Education in Grand Rapids, Michigan, and commissioner of human rights for Minnesota.
"We had to move my sophomore year in high school – awful, but it was an important job and my mom was able to help a lot more people than she ever could at GVSC or in Grand Rapids," Keith said. "So from her, I learned a great work ethic, how rewarding it can be to help people and the importance of equity and fairness."
Keith, who directs the American College of Sports Medicine Mentoring Women to Fellowship initiative, said she would encourage young women entering her field to get as much continued training and education as they can.
"Never stop learning," she said. "Science evolves, and we must evolve with it. Find senior and peer mentors for each area of your life and career. And always pay it forward."
Idie Kesner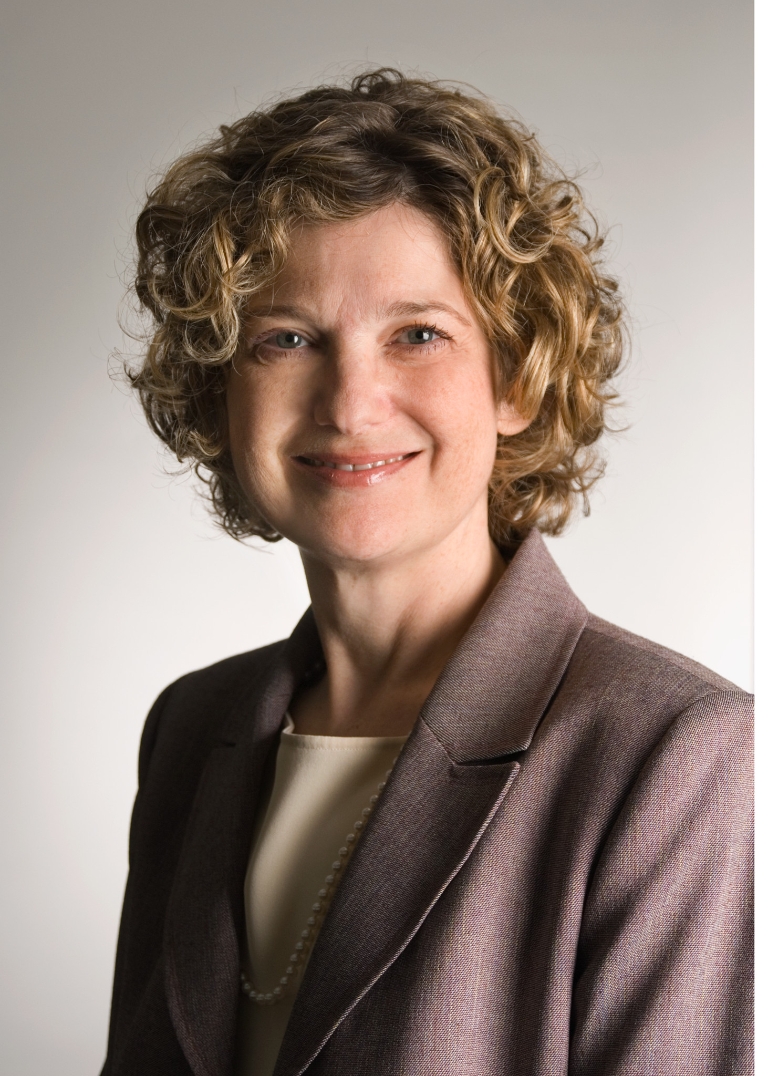 Idalene "Idie" Kesner is the first female dean of the IU Kelley School of Business. She is a proud alumna of Kelley, where she received her MBA and doctorate before being invited to join Kelley's faculty in 1995. She held several key leadership roles in the school before becoming its dean in May 2013.
She follows the example set by her parents.
"My father, a stockbroker, was the hardest worker and most driven person I've ever known," said Kesner, also the Frank P. Popoff Chair of Strategic Management.
Although her mother never worked outside the home, she was a savvy stock picker. For example, she encouraged investment in a prodigious firm called Apple.
"She had never gone to college; her family could not afford it. But had she gone to college, there's no doubt that she would have been in business," Kesner said. "She had a great mind."
During Kesner's tenure as dean, undergraduate female enrollment has grown by 94 percent, and undergraduate underrepresented minority enrollment has risen by 144 percent. Women make a up a third of most program enrollments. She's added staff members dedicated to programming and support for underrepresented minorities and women.
Her advice for women is simple. "Know that you can have it all – it's just that you probably can't have it all at the same time," she said. "Young women can dream big and have both a successful career and family. But, at different points in one's life or career, you may have to take a step sideways or backwards.
"It's apt that Sheryl Sandberg's visual image in her book, 'Lean In,' is the image of a jungle gym versus a career ladder. Be patient with yourself. Take a longer-term view to fulfill your aspirations."
Janet McCabe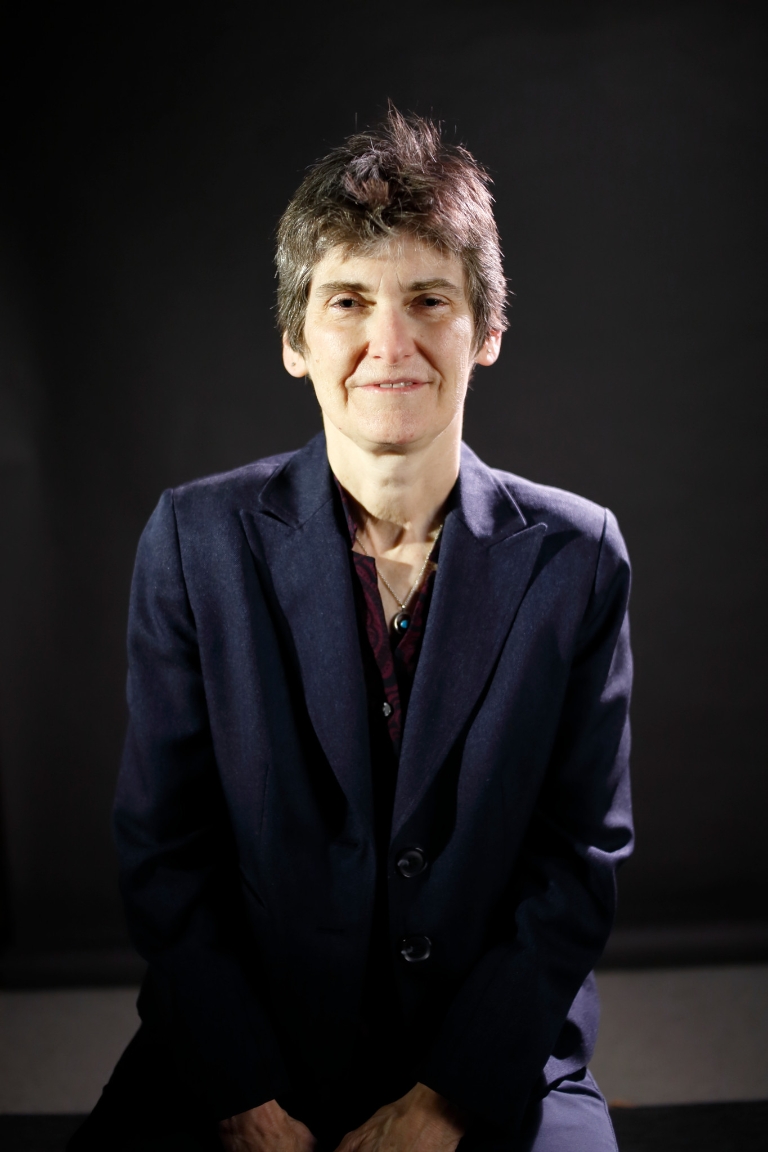 Janet McCabe is the director of the IU Environmental Resilience Institute and a professor of practice at the IU McKinney School of Law. Before joining IU, she served as an assistant administrator at the U.S. Environmental Protection Agency during the Obama administration. She has also held various leadership positions in the Indiana Department of Environmental Management and directed a children's health advocacy organization based in Indianapolis.
During her time at the EPA, McCabe said she looked to the agency's director, Gina McCarthy, as an example of a woman whose leadership exemplified the highest goals of public service: protecting people and communities first.
She also credits her mother and daughter as sources of support and inspiration.
"My public school teacher daughter reminds me every day how important it is to be a leader, have ideas, be organized and care passionately about the things I spend my time on," she said.
Despite occasionally encountering patronizing attitudes from male scientists under her supervision as a policy person working in the field of air pollution, McCabe said that government is largely a field where women have long seen significant opportunities.
Her advice to young women pursuing a similar path is to cultivate expertise in a topic they care deeply about, as well as focusing on seeking a wide range of experiences, including volunteerism, making connections and "delivering on promises."
"If you develop a reputation for meeting deadlines with quality work," she said, "it will come back to you in positive ways down the road.