EDITOR'S NOTE: An informal session for local media with O'Malley will take place from 10:30 to 11:30 a.m. Nov. 18 in Room 3026 of the Hodge Hall Undergraduate Center, 1309 E. 10th St. in Bloomington. Contact George Vlahakis at 812-855-0846 or vlahakis@iu.edu for more information, including about parking.
BLOOMINGTON, Ind. – Former Maryland Gov. Martin J. O' Malley will visit the Indiana University Kelley School of Business as its Poling Chair of Business and Government during the current academic year.
O'Malley, who served as Maryland's governor from 2006 to 2014 after six years as mayor of Baltimore, will serve as a leader-in-residence at Kelley during visits to the school in Bloomington and Indianapolis, meeting with MBA and undergraduate students and with faculty. His first visit will begin Nov. 18 at IU Bloomington.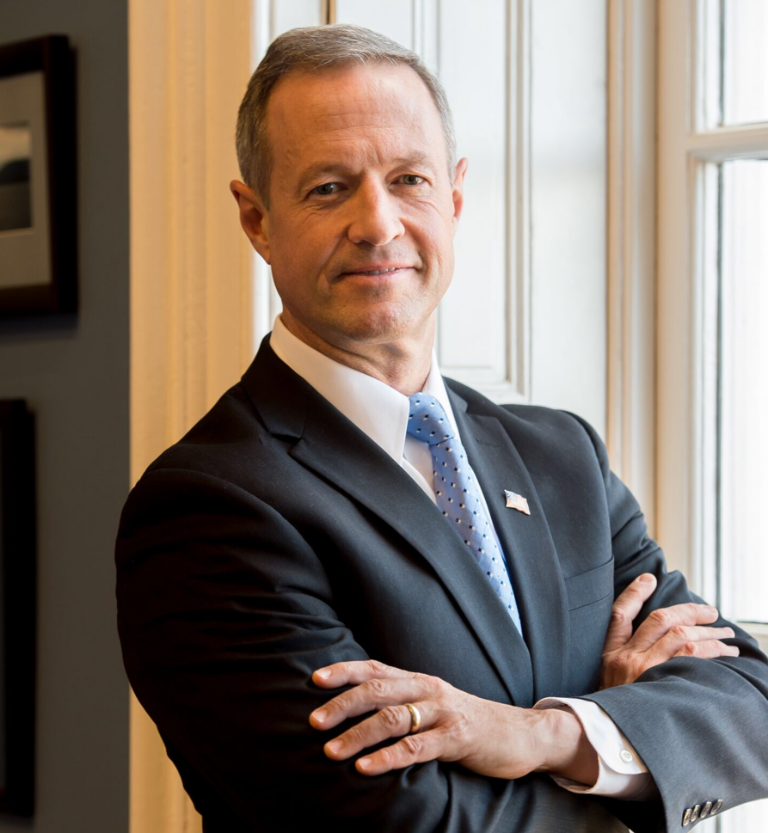 The Poling Chair was established by the late Harold "Red" Poling, a Kelley School alumnus and Ford Motor Co. chairman and CEO from 1985 to 1994. Recipients are given the charge to stimulate discussion in the areas of leadership, the critical interactions between private business and government in matters of public policy, enterprise competitiveness, and economic growth.
"Gov. O'Malley represents the interface between government and business that was crucial to the creation of the Poling Chair when it was created in 1993," said Idalene "Idie" Kesner, dean of the Kelley School and the Frank P. Popoff Chair in Strategic Management. "Today and more than ever, business and government are intertwined in multiple ways and at multiple levels. We think it is essential that our students understand how these two areas intersect. Gov. O'Malley brings tremendous expertise and experience in both areas, thereby ensuring our students gain valuable insights."
As Baltimore's mayor, O'Malley introduced a data-driven system of performance management, Citistat, which contributed to the largest 10-year reduction of crime of any major U.S. city. Since 2017, he has been a senior advisor on smart governance to Grant Thornton Advisory Services. In that role, O'Malley worked this spring with students at Kelley, the O'Neill School of Public and Environmental Affairs and the Luddy School of Informatics, Computing and Engineering who are involved in GT-IDEA, a $3 million interdisciplinary institute that explores the use of data for risk assessment and management.
"Kelley is one of America's premier business schools, and its drive to collaborate with other schools across disciplines in search of solutions makes IU an exciting place and prepares graduates for the future of a new democracy," O'Malley said. "I look forward to my continued discussions with these terrific young men and women, who will help reinvigorate our democracy through business and management acumen."
The schedule for O'Malley includes visits to Kelley classes in strategic management and sustainable enterprise, talks with honors students at both the undergraduate and MBA level and a meeting with those involved in the O'Neill School's Civic Leaders Center, all in Bloomington. He also will meet with local media.
O'Malley previously has served as a fellow at the Harvard Kennedy School of Government and the Georgetown Institute of Politics and Public Service. He has taught at the Johns Hopkins Carey Business School, the Boston College Law School and the University of Maryland School of Public Policy. He was a Democratic Party candidate for president in 2016.
He is the author of the forthcoming book "Smarter Government: How to Govern for Results in the Information Age." In addition to his work with Grant Thornton, O'Malley advises several tech companies and lectures widely on topics such as climate change, health care, the environment, education and Smart Cities. He is a on the board of Project Drawdown, a global research organization that identifies, reviews and analyzes the most viable solutions to climate change, and shares these findings with the world.
Previous Poling Chairs have come from both the public and private sectors. They have included Dr. Mae C. Jemison, the first female African American astronaut and an engineer and entrepreneur; Deepender Hooda, a former member of India's parliament; Elizabeth Acton, retired chief financial officer of Comerica and a former vice president and treasurer of Ford Motor Co.; Bob Eckert, former CEO of Mattel Inc. and Kraft; Samuel K. Skinner, former U.S. secretary of transportation and chief of staff to former President George H.W. Bush; former Sen. Evan Bayh; and Randall L. Tobias, chairman emeritus of Eli Lilly and Co., former vice chairman of AT&T Corp. and former chair of the IU Board of Trustees.