BLOOMINGTON, Ind. – Another record-breaking year of student participation in study abroad programs has once again demonstrated Indiana University's commitment to providing a global education to its students.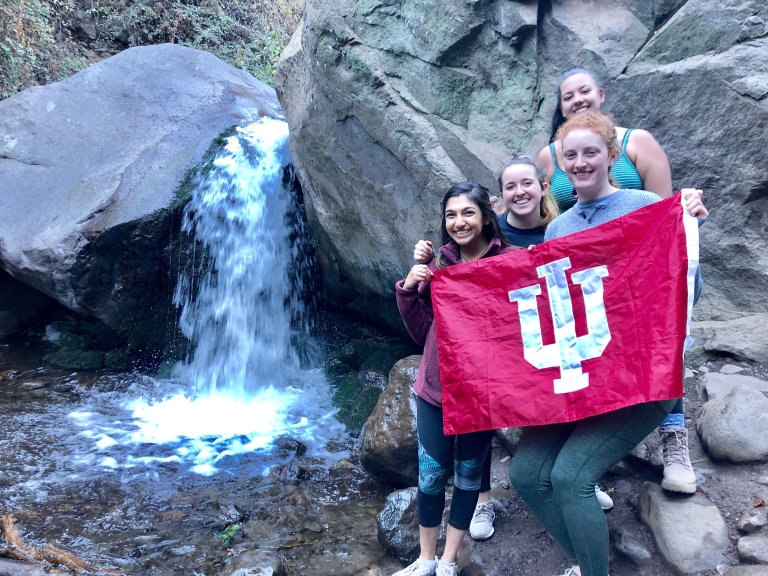 IU Bloomington ranked sixth among U.S. institutions for the number of students studying abroad in 2017-18, according to the 2019 Open Doors Report on International Educational Exchange. Released each year by the Institute of International Education during International Education Week, the report is the only long-standing, comprehensive information resource on international students in the United States and on American students studying abroad.
Last academic year, 3,044 IU Bloomington students studied abroad, an increase of more than 7 percent; study abroad increased 2.7 percent nationwide. Of those IU Bloomington students, 1,233 spent a semester abroad, ranking the campus third in the nation for mid-length study-abroad programs. These figures only reflect U.S. students; an additional 306 IU Bloomington international students also participated in study abroad programs. Today, about a third of IU Bloomington students have studied abroad by the time they have graduated.
At IUPUI, 578 students traveled outside the U.S. as part of their academic programs. These results reflect IUPUI's dedication to access and affordability for international education, which includes offering planning scholarships that help underrepresented populations and students with financial need prepare to study abroad early in their college career.
IU East tripled the number of students who studied abroad from the previous year, and IU South Bend's study abroad numbers grew 10 percent between 2016-17 and 2017-18.
"Global education and international experiences prepare our students for a lifetime of success," said Hannah Buxbaum, IU vice president for international affairs. "IU is committed to engaging with the world and promoting a culture on our campuses in which faculty, staff and students incorporate international, intercultural and global perspectives as an integral part of their daily work."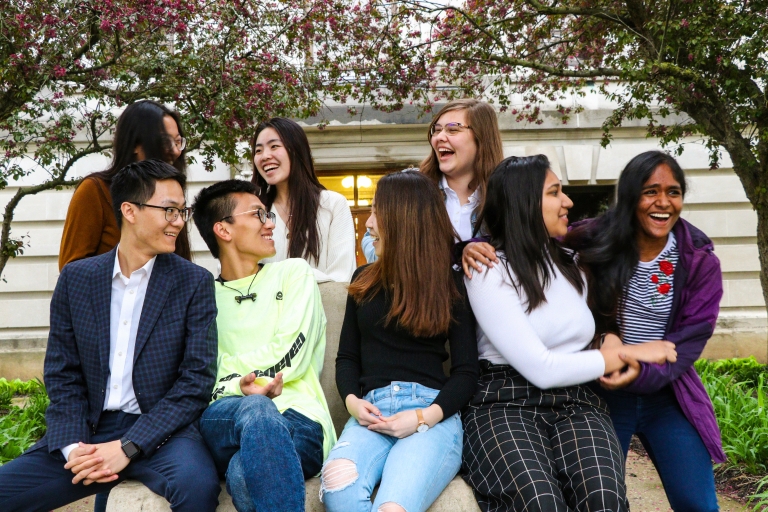 Study abroad is a priority of For All: The Indiana University Bicentennial Campaign, with matching funds set aside by President Michael A. McRobbie for endowed funds for study abroad. In 2017-18, IU students received more than $4.5 million in dedicated study abroad gift aid – an all-time high. Longstanding support, in the form of grants, scholarships and loans, has helped ensure a doubling, since 2007, in the number of IU students who study abroad.
Amidst a nationwide decrease in international student enrollment, Indiana University remained focused on welcoming a large and diverse international student body. According to the Open Doors Report, IU Bloomington hosted 6,872 international students from 122 countries, placing it 29th nationally among over 1,500 schools that are ranked. IU Bloomington also experienced a 24 percent increase in geodiversity over the past three years.
For the 2017-18 academic year, IUPUI awarded a record 579 degrees to international students and increased international student enrollment in doctoral programs by 10 percent. International students at IUPUI hail from 89 countries, but that number increases to 143 when students who hold dual citizenships are included.
Indiana University's dedication to global education extends beyond offering study abroad opportunities and enrolling a diverse group of international students. Programming and events, like those held last week for IU's International Education Week, allow students to celebrate intercultural exchange without leaving campus. IU also welcomes more than 1,000 visiting scholars to its campuses each year, and it has partnerships with many of the world's leading research universities that provide the framework for a variety of international activities, including student exchanges.