A small group of Indiana University community members recently gathered around screens in the Wylie House Museum with IU Libraries Moving Image Archive digital media specialists and archivists to watch their own home movies and learn how to preserve and care for film, slides, photographs and VHS recordings.
The room was filled with both laughter and tears as participants discovered what their old home movies contained.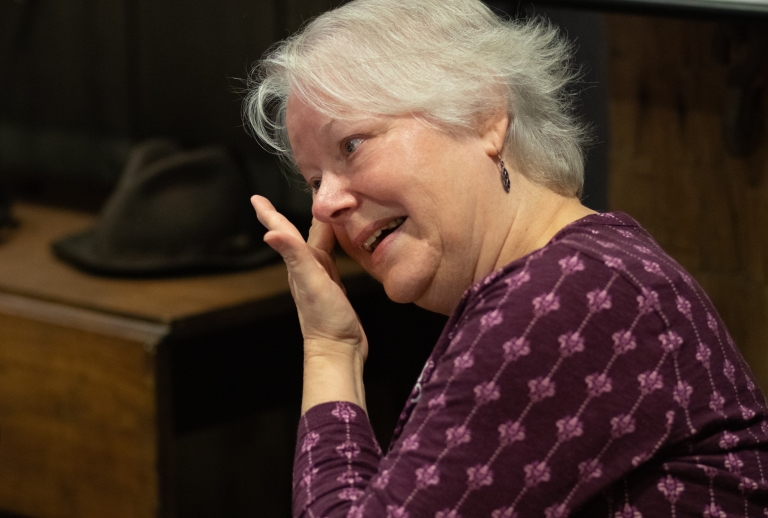 Natalie Oliphant McKamey, the Emeriti House liaison and program coordinator, brought several VHS tapes to the event, unaware of what was on them. One tape turned out to contain footage from her father's days at the United States Military Academy at West Point. The other tape showed McKamey's parents holding her as a baby.
"It made me cry, because both of my parents are gone now," McKamey said. "So that was a real treasure to have."
Home Media Preservation Day is an international event that has been creating awareness of media preservation as well as inspiring the joy of rediscovering captured memories for 11 years.
"For me, it is our cultural heritage in a way that's different from the written word," said Rachael Stoeltje, director of the Moving Image Archive. "And what exists today, that's what we know of our past. I think who we are guides us to what we become."
Stoeltje and her colleagues at the Moving Image Archive advocate for preservation of all media forms. A common misconception is that capturing memories on a newer device means it'll be around forever.
"Most people are shooting on phones," Stoeltje said. "Then they drop them, and then they're gone. The digital age is scarier, because so much is going to be lost in 20 years, and sooner probably."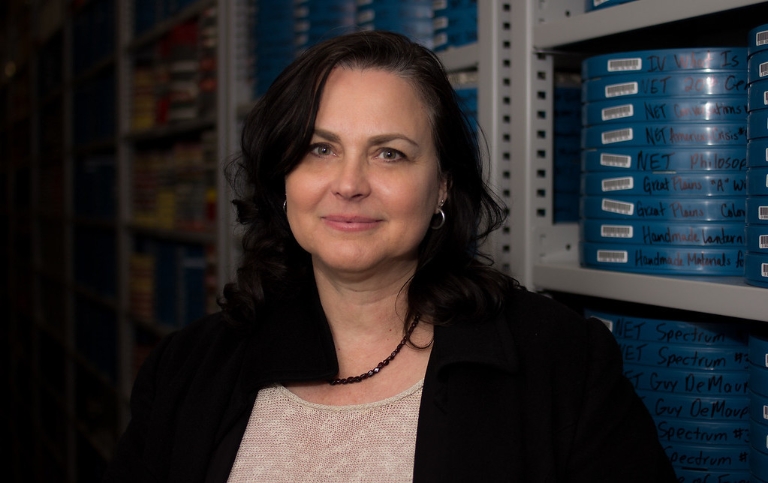 She suggests making multiple backups and reformatting digital files to prevent losing the footage.
The most common mistake people make with their old forms of footage, such as VHS and 8mm film, is how they store it.
"Basements and attics tend to be where people store stuff they aren't touching often, so heat and humidity are horrible," Stoeltje said. "Sometimes we'll even get collections that have mold on them. Mold is of course dangerous and will actually eat through the film."
Digitizing and reformatting old video formats are important, and keeping the original copy ensures the best quality. After deterioration, another common problem is equipment obsolescence.
Saving precious memories
"Lots of times people might have their parents or grandparents on film or now video formats, but they don't have the machine to actually look at them anymore," Stoeltje said.
At Home Media Preservation Day, the Moving Image Archive staff set up film inspection benches and video decks to examine formats for damage and then view them with the proper equipment. The staff held an educational session to teach attendees about preservation methods, followed by a viewing session for the home films that were brought in.
"So, I think if you make it a priority – finding the footage, getting it digitized in a safe format – viewing it can be a wonderful experience with your loved ones that you still have here with you," McKamey said. "It can spark a lot of memories and wonderful conversation."
McKamey plans to share the footage she found with her son, who was close with her parents, this Christmas. He has never seen footage of them at a young age. She knows her son will have questions for her, because her childhood as a military brat was quite different from his.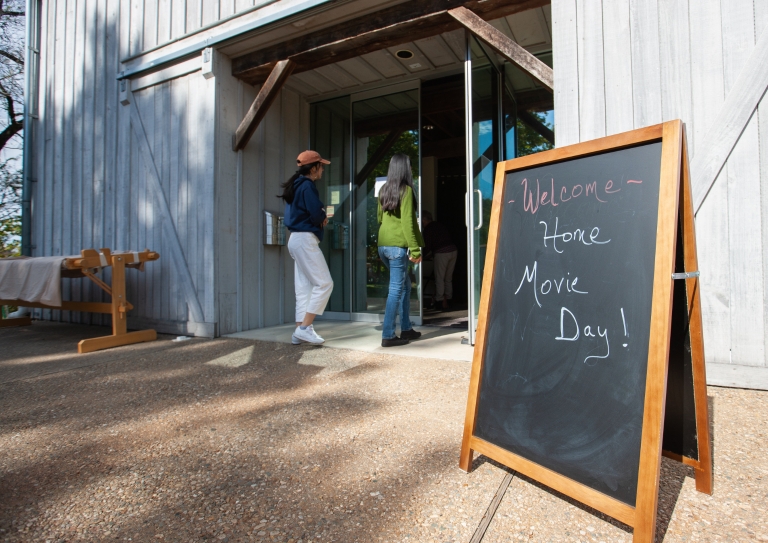 "We moved anywhere from every one to three years, and so when I look back on certain memories and certain friends, I have to stop and think, 'Now where was I living at this time, how old was I, what year was it, what music was I listening to?'" McKamey said.
The footage of McKamey's parents helped her place specific memories to their geographic locations and years. It also served as a bittersweet reminder of how they looked, what they wore and how they sounded at a younger age.
"It tends to be a glimpse into our history in a different way than the Hollywood cinema features people are used to," Stoeltje said. "You get to see people in their real environments. But it also shows us fashion of normal people and the way people moved."
Community members can bring their footage to the Moving Image Archive for guidance on the next steps to properly preserve it.
"We can take a look and then usually guide them to where they can send it," Stoeltje said.
Film and photography act as witnesses to the past and serve as visual clues of old memories. For McKamey, attending Media Preservation Day on a whim fueled her perspective of the importance of paying tribute to the past.
"Time passes, and the older you get the faster it goes," McKamey said. "One day you'll be 60 or 65 and some of your loved ones will have passed. So you need to keep your memories alive."