Anyone strolling past the Indiana Memorial Union during the winter can't help but spot the two large, glowing candles plastered on the exterior of the building's east and west towers. This annual IMU tradition will be celebrated during the inaugural "Light Up the Night" event Dec. 2 on the Indiana University Bloomington campus.
"Last year was the 50th year for lighting the candle, so we figured we should do something to celebrate this year," Kaila Messerli said.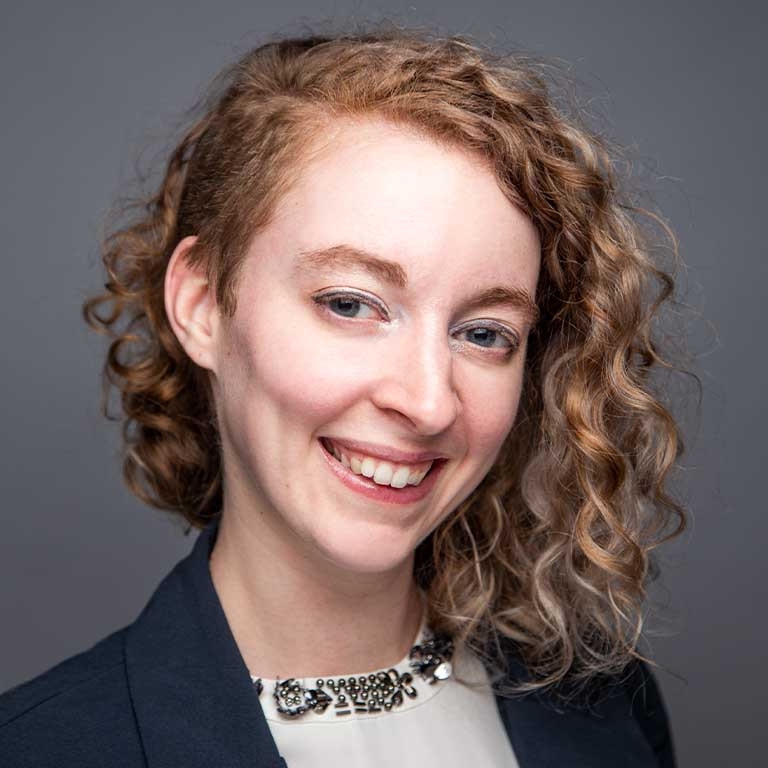 Messerli, the program coordinator for the student involvement and leadership center at the IMU, is one of the masterminds behind the startup of this new event. Along with James McHaley, the director of marketing for the division of student affairs, Messerli has developed a detailed schedule full of jolly wintertime events that IU faculty, staff and students can enjoy.
"Light Up the Night" will begin at 7 p.m. outside the Biddle Hotel entrance of the IMU. Sweet treats like hot chocolate and cookies will be for sale, and union board president Patricia Cornejo and dean of students Dave O'Guinn will give remarks, Messerli said.
To add to the holiday cheer, an artificial ice rink will be installed for the event in the circle drive adjacent to the IMU. Synthetic sheets of ice will be brought in to create the rink. Ice skates will be provided.
For the evening's entertainment, Messerli said a couple of a cappella groups, Resting Pitch Face and the Singing Hoosiers, will perform holiday tunes.
McHaley said the candle hung on the Biddle Hotel tower stands at 80 feet tall and is complete with 150 red bulbs and 33 white bulbs. Its neighboring candle on the student involvement tower boasts a 60-foot height, 88 red bulbs and 34 white bulbs.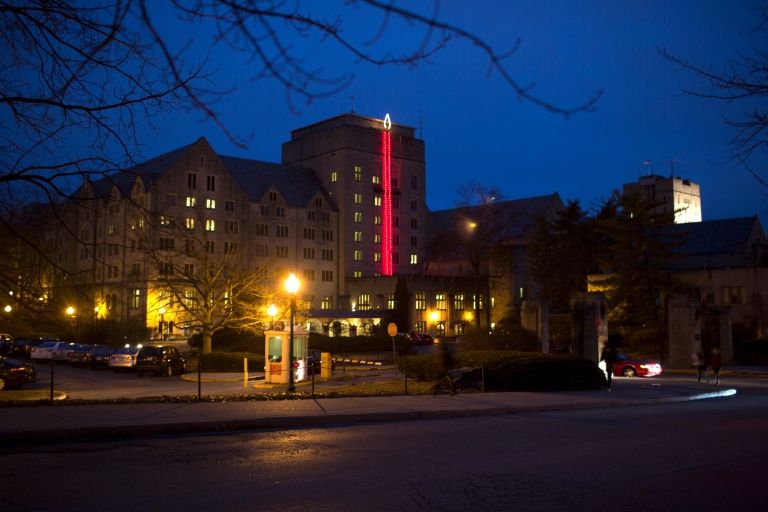 Due to the candles' massive size, it takes an experienced team of IMU's facility operations maintenance team hours to string up them up. The cabling and wiring have been updated over the years, and last year's bulbs were replaced with more energy-efficient LEDs, McHaley said.
The candles will shine from Dec. 2 to around New Year's Day for all to enjoy.
The candle celebration idea was sparked from a desire to honor the special memories the IMU candles provide to the IU community, and Messerli was inspired by her winter memories as an undergraduate student at Texas Tech University. Texas Tech is about to celebrate its 61st annual Carol of Lights tradition, where over 20,000 students and local residents witness the lighting of 18 buildings around Memorial Circle. Messerli would love to see "Light Up the Night" grow into a similarly sized and beloved tradition.
"I really hope this is an event that both the IU and the Bloomington communities can come together and enjoy," Messerli said.