BLOOMINGTON, Ind. – As Indiana University celebrates its Bicentennial Year, it will also join the world in celebrating the 250th anniversary of the birth of Ludwig van Beethoven – one of the world's favorite composers.
The IU Jacobs School of Music will commemorate this momentous occasion by presenting robust Beethoven programming throughout 2020, and beyond, including student performances of all of his concertos and all piano sonatas.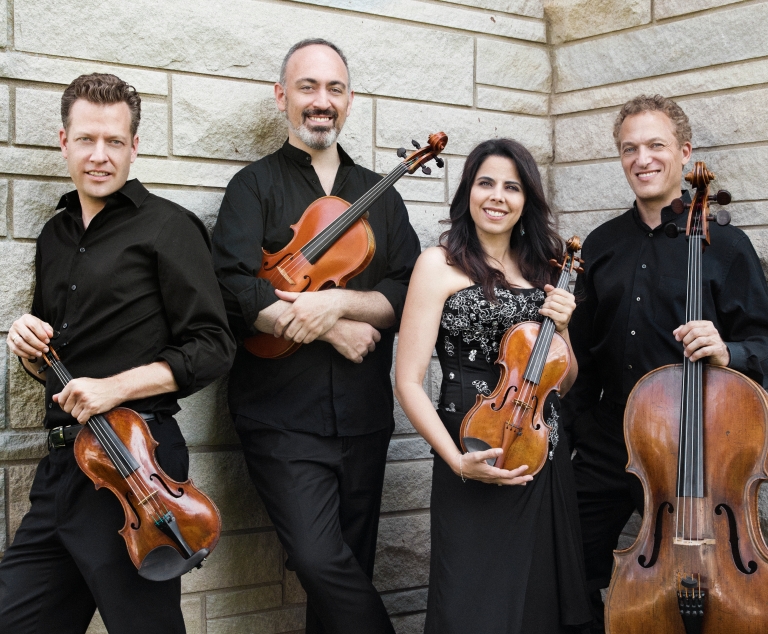 Numerous additional Beethoven works will be performed by Jacobs School of Music faculty, students and guests. That includes the Pacifica Quartet, the school's quartet-in residence, performing the composer's complete string quartet cycle. The group presented the first of three 2019-20 concerts in October and will present the remaining three during the 2020-21 academic year.
Amidst the repertoire anticipating the international celebration next year, the Jacobs Symphony Orchestra will perform Beethoven's Overture to "Egmont," Op. 54 at 8 p.m. Nov. 21 in the Musical Arts Center. Former faculty member David Neely, music director and principal conductor of Des Moines Metro Opera, will return to guest conduct this free concert, which will also include pieces by Mazzoli and Tchaikovsky.
The school presented Beethoven's first and fifth symphonies earlier this year and continues to develop programming in observation of Beethoven 2020, a celebration of the 250th anniversary of Beethoven's birth.
About the Jacobs School of Music
As one of the world's premier music schools, the Indiana University Jacobs School of Music has the most comprehensive music program in the United States and the largest resident faculty of any music education institution.
Approximately 1,600 students from all 50 states and more than 55 countries study in a conservatory atmosphere – amidst the academic resources of a major research university – with 175 full-time faculty members who are among the finest performers, scholars, composers and educators today.
The school's more than 1,100 performances annually include five fully staged operas, three ballets and one musical.