Description of the following video:
[Video: Chase Mitchell, an IUPUI student participating in an internship program in Los Angeles, California, appears on camera. Mitchell is talking directly into his cellphone.]
Mitchell speaks: Hello everyone. So today, I'm going to be trying to show you guys what it's like to live out here, and go to school out here, all though the L.A. intern program. First things first: It's Thursday. I woke up nice and early to drive about an hour and a half out to Playa Vista for my marketing internship. An hour and a half is a pretty typical commute out here, mostly because of traffic. But it's something you get used to really quick, and we are about to head out now.
[Video: Mitchell is driving in Los Angeles. The top of the steering wheel is shown, along with scenery of L.A. above the car's dashboard.]
[Video: Mitchell appears on camera. He talks directly into his cellphone.]
Mitchell speaks: So, we just got to Playa Vista, where my marketing agency internship is at. It's at an agency called DNA, which is based out of a co-working space out here called Ctrl Collective. One of the cool things about Playa Vista is that it's kind of an up-and-coming Silicon Valley. There are a lot of progressive technology companies out here. There's a big YouTube facility, a Google building … there's just a lot going on in this area specifically. So, it's really cool. Now it's about time to get the day started.
[Video: Using his smartphone to show his movements, Mitchell crosses a street and begins walking toward his office in Playa Vista. The office sign for Ctrl Collective can be seen as he walks by it toward the main entrance of the building. Greenery and a covered area with plants lines the front entrance of the office.]
[Video: A close-up of a coffee machine can be seen. Mitchell puts his travel mug under the spout and fills it with coffee.]
[Video: Mitchell shows the interior hallway of his co-working space, Ctrl Collective. Couches line the wall, along with signage and artwork that have neon lights. He enters the main co-working space. The space contains ping-pong tables, turf, couches and coffee tables. Whimsical artwork decorates the walls.]
[Video: Mitchell shows his Macintosh computer. A rainbow-colored icon is swirling in the middle of the screen, indicating that the computer is loading a program.]
[Video: To indicate the workday is complete, Mitchell walks the camera backward, the same way he walked it forward at the beginning of the video. Viewers see the entrance of the office, the greenery outside of the office, the office sign and the busy street where Mitchell's car is parked.]
[Video: Mitchell appears on camera. He talks directly into his cellphone.]
Mitchell speaks: All right, so eight hours later, we finally made it out. And, typically at this point, I'd probably just head straight to class, but it is Halloween, and therefore, no class. So, at this point, I'm about to make an hour-and-a-half, roughly hour-and-a-half commute back home, do something spooky to myself and head out to the Halloween shenanigans that are going on in Hollywood today.
[Video: Mitchell is driving in Los Angeles. The top of the steering wheel is shown, along with scenery of L.A. above the car's dashboard. Mitchell drives his car into the parking garage of his apartment building. He parks his car. Then, he walks into the main lobby of his apartment building and down a long hallway, toward his apartment. He enters his apartment.]
[Video: A Halloween party on a street in downtown Hollywood. A large group of people are dancing and wearing costumes. Music can be heard in the background.]
Hollywood used to feel intangible for Chase Mitchell.
And now he doesn't have to wonder what it would be like to live and work there. He knows.
He took the exciting, scary leap and applied for the Semester in L.A. program to complete his final semester at IUPUI.
"Anyone considering a career in the media field should apply for this program," said Mitchell, who is studying media arts and science in the School of Informatics and Computing. "It's been a huge, unparalleled and invaluable investment in myself and my future that I couldn't have gotten anywhere else."
Mitchell didn't know anyone in Los Angeles and didn't know what would happen when he arrived, but he's become comfortable with being uncomfortable, which has literally paid off for him. California is a hub for all the skills in his toolbox – animation, graphic design and video production – and he's putting those skills to work each day.
He's involved with two different internships this semester. One is at Foundation Films as a graphic designer, and the second is marketing and content creation for an agency called DNA. At the film studio, he reads scripts that are in development and translates them into a variety of posters that are then further developed into the final art for each film production. At DNA, he's become a creative resource for the company and its clients, creating graphics, animations and videos for a variety of campaigns.
"I've developed content for a former NFL player and a nanotechnology company, among other clients, which has given me great experience and content for my portfolio," Mitchell said. "There are endless opportunities here and the means to do things I don't think I could do in the Midwest."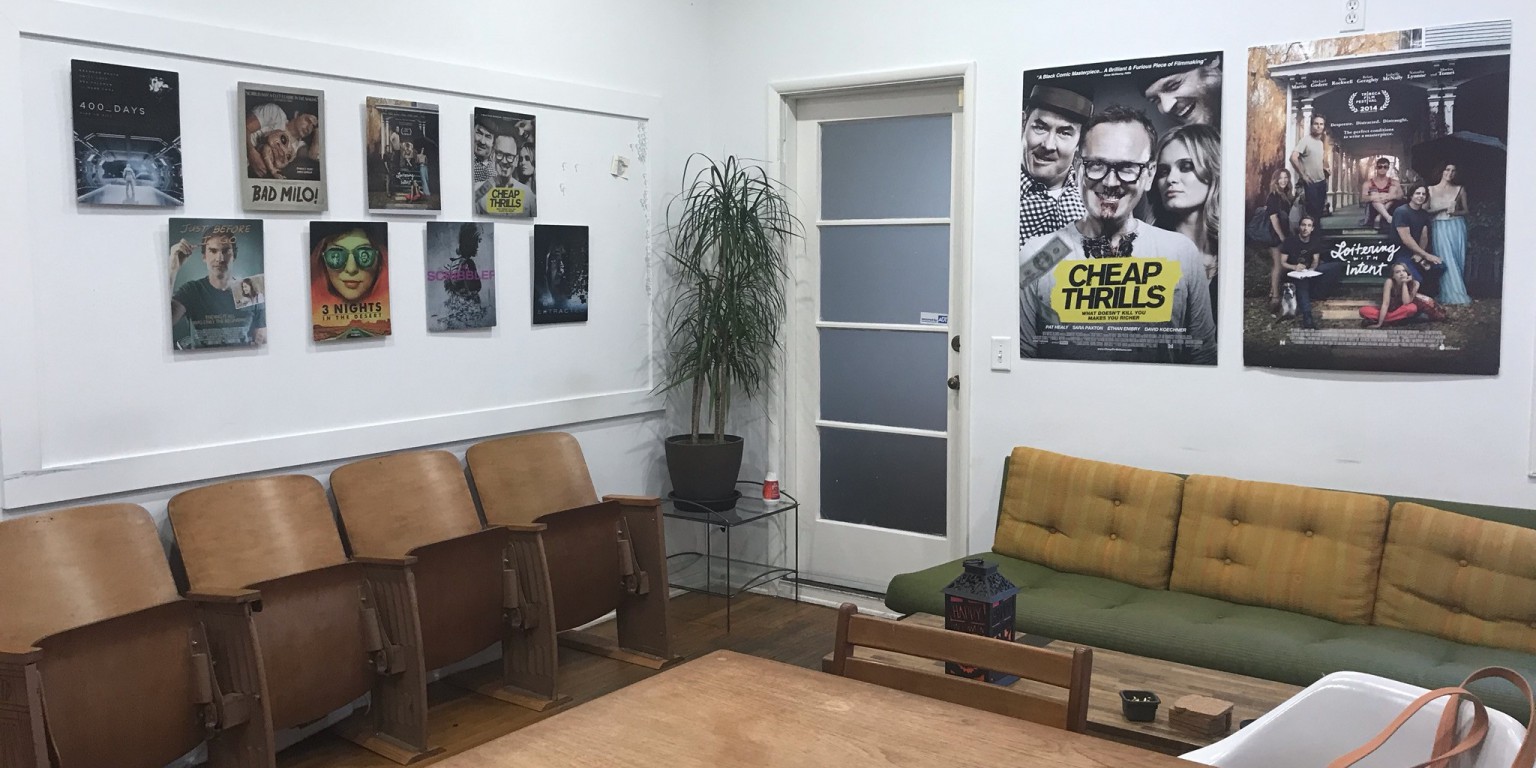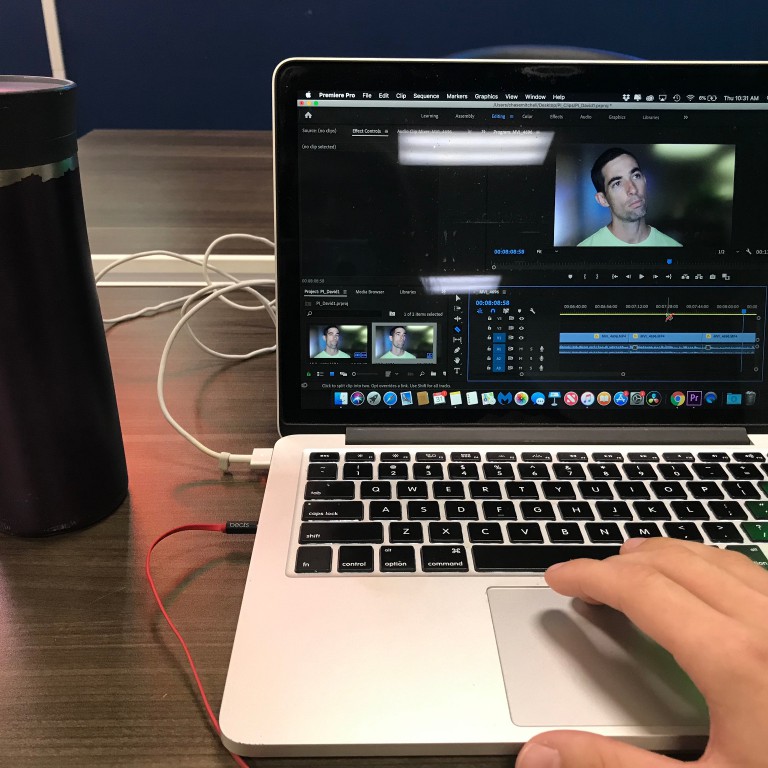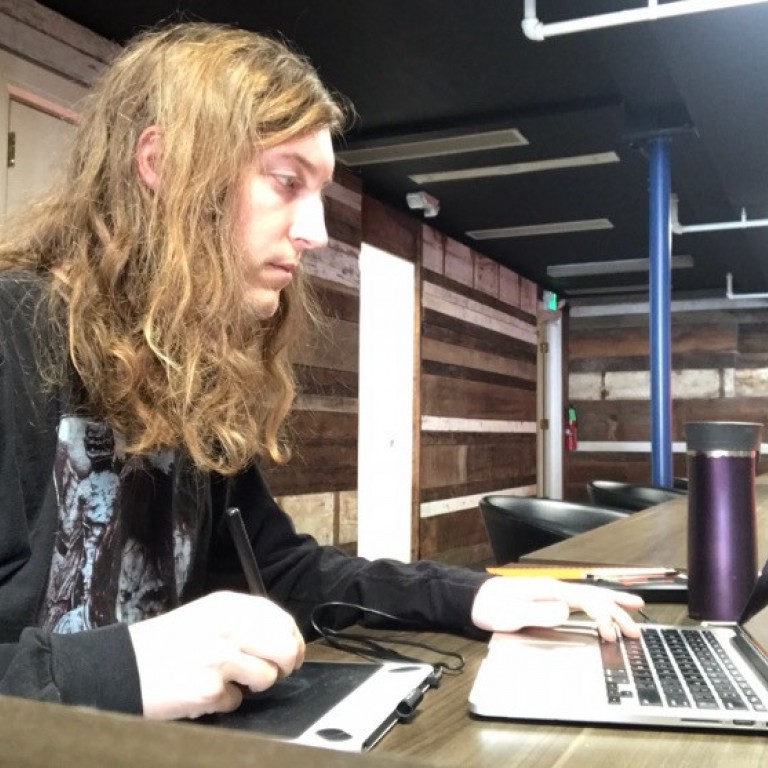 Photos provided by Chase Mitchell
Mitchell's internships keep him busy, but he's also in classes as part of the program. He works 40 hours a week and takes classes in the evening. The classes are more hands-on and about getting him connected to the industry. He has worked with classmates to create and develop marketing campaigns for nonprofit organizations, heard from guest speakers throughout the media and film industries, and learned about the evolution of media technology.
"We recently took a tour through Warner Bros. Studios, where I got to see various sets from popular shows and films and original costumes and props," Mitchell said. "Being around the development of movies from ideation to production is one of the coolest opportunities I could imagine being a part of."
Insider knowledge, working on projects he's only dreamed of doing, and growing personally and professionally are all perks of participating in this program. Mitchell's biggest takeaway has been just how much he's learned about marketing.
"As a professional creative, I'm not only creating content for my various jobs but am also marketing myself and my skills," he said. "I've learned there are formulas to market successfully, and I've been able to improve content at work as well as work on creating a personal brand for myself."
Mitchell graduates from IUPUI this December with his bachelor's degree, and he hopes that one of his internships will lead to a full-time position. He's enjoyed living in L.A. – going to shows, skating, scoping out different galleries and enjoying the outdoors.
"Life in Hollywood goes on the same here as it does anywhere else," he said. "The difference is that the weather is beautiful every day, and you might randomly see a celebrity while you're out and about."
If he has any advice for other media students considering an opportunity like this one, he said, it's to not limit yourself, take risks, be confident and grow.