INDIANAPOLIS – The Herron School of Art and Design at IUPUI has named Uranchimeg "Orna" Tsultem to a new endowed chair at the school, the Edgar and Dorothy Fehnel Chair in International Studies.
The tenure-track position, rare for an art and design school in the United States, resides in Herron's art history program and focuses on international and/or transnational visual culture.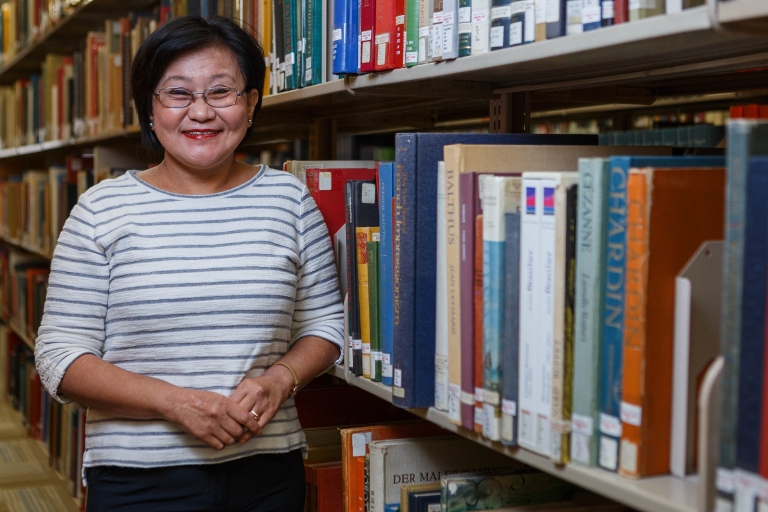 "The Edgar and Dorothy Fehnel Chair represents Herron's commitment to a unique worldview of art and art history," said Nan Goggin, dean of the Herron School of Art and Design. "Orna Tsultem is the ideal professor to take this position and create new opportunities."
Tsultem comes to Herron and IUPUI from the University of Iceland, where she was an assistant professor, and the University of California, Berkeley, where she was co-chair of the Mongolia Initiative Program at the school's Institute of East Asian Studies. She has also been a professor at Yonsei University in South Korea and the National University of Mongolia.
Among Tsultem's goals in the position are to develop partnerships with international art and design schools for faculty and student exchanges and for joint exhibition and research projects, as well as to bring international artists to Herron's galleries and facilitate their interaction with students and faculty.
"Herron School of Art and Design is world-class in its facilities, students and instructors, and this chair will help create connections internationally that will deliver rich, new experiences," Tsultem said. "I'm honored to begin this work and be entrusted with this new position."
Tsultem has been published extensively in the United States and internationally and has curatorial experience in addition to her teaching background. She has earned several fellowships including the John W. Kluge Fellowship from the Library of Congress, and she has won the American Council of Learned Societies/Robert H. N. Ho Foundation collaborative research award.
Tsultem received a Bachelor of Arts from the Eotvos Lorand University of Budapest in Hungary as well as a Bachelor of Arts and a master's degree from the University of Arts and Culture in Mongolia. She earned a doctorate in East Asian and Himalayan art history from the University of California, Berkeley.