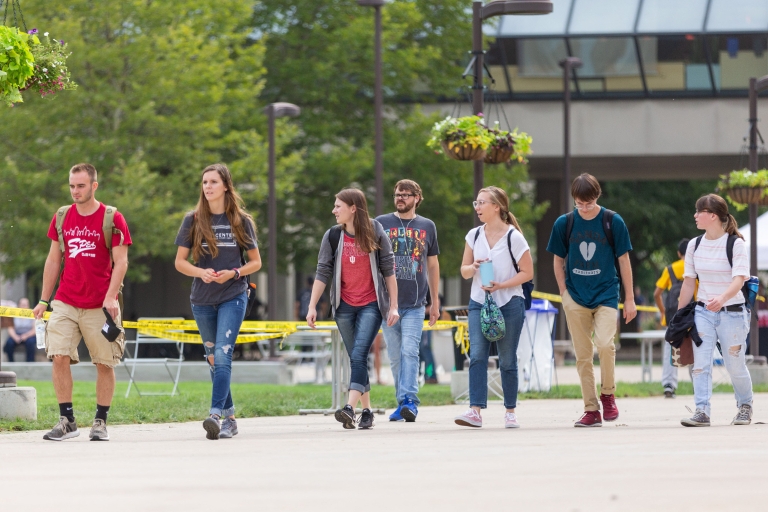 Indiana University released key findings from its most recent survey on sexual misconduct, assault and related issues during the university's December Board of Trustees meeting. During the most recent spring semester, more than 9,000 students across all campuses completed the survey, which gathers data on students' experiences and perceptions of safety on campus.
"IU is strongly committed to combating the serious issues associated with all forms of sexual misconduct, including sexual harassment and sexual assault," said Emily Springston, university director in the Office of Institutional Equity and university Title IX coordinator. "Unfortunately, we know that these serious issues affect a significant portion of our students both before and while they're attending college. Though the results of our survey are generally consistent with national data and those from similar studies at other universities, it confirms the importance of IU's dedication and pledge to combating these issues on our own campuses."
Among the results reported during the Board of Trustees meeting:
Between 87 and 98 percent of respondents somewhat agree or strongly agree that they feel safe on their respective campus.
26 percent of undergraduate women at IU Bloomington and 18 percent of undergraduate women at IUPUI reported having experienced sexual harassment since coming to IU.
18 percent of undergraduate women at IU Bloomington and 12 percent of undergraduate women at IUPUI reported experiencing attempted or completed nonconsensual sexual penetration since coming to IU.
Between 72 and 96 percent of respondents agree that it's somewhat likely or very likely the university would take steps to ensure due process and a fair investigation of the accused.
"While the results of this survey aren't a complete representation of all students on our campuses, the data provided give us better insight and understanding into our students' experiences and perceptions," Springston said.
From these insights – as well as those from the inaugural surveys that launched on the IU Bloomington campus in 2014 and at IUPUI and the regional campuses in 2016 – the university is able to make strategic improvements to its prevention programming and services to students.
In addition to continually improving existing programming by incorporating student feedback to make trainings more relevant and helpful, IU also developed and implemented a bystander intervention program, which is required for all first-year students on the Bloomington campus, as well as a training module on university policies and procedures specifically for graduate students.
Additional key findings from the 2019 survey are available, by campus, on the Stop Sexual Violence website, with full reports for each campus available in late January 2020.