In this era, it sometimes feels like any issue can become a divisive one, and the use of electric scooters on college campuses is no exception. While many students rely on the convenience and affordability of the modern mode of transportation, irresponsible use of the scooters can result in serious injury.
That's why in April, after hearing about the work Indiana University Student Government had done to educate the IU Bloomington student body on scooter safety, the IU Board of Trustees charged this year's student leaders with identifying areas where the university could further support safe use of scooters on campus.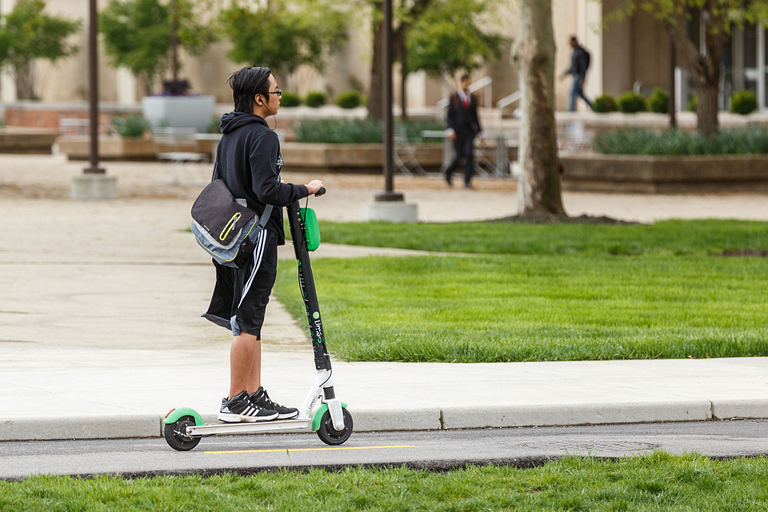 During the board's student relations committee meeting on Thursday, trustees heard a scooter presentation from IU Bloomington Student Body President Isabel Mishkin and Student Body Vice President Matt Stein. Their presentation was based on a campuswide student survey administered by IU Student Government this semester.
According to Mishkin and Stein, the survey found that students are split evenly on the issue of scooters on campus: 40 percent felt either somewhat or very strongly that access to scooters on campus is important, while 39 percent felt somewhat or very strongly that it is not. Based on these results, student government recommended that instead of instituting an outright ban on scooters, which some parties have called for, the university should charge each campus with developing and enforcing preventive safety measures.
According to Kip Drew, the university's chief policy officer, key campus stakeholders from IU Bloomington and IUPUI as well as university public safety officials support student government's recommendations against banning scooters completely. Drew noted that when IU revised its policy on personal conveyance vehicles in 2018 to address the introduction of vendor-owned scooters, the anticipated enthusiasm and use by students of this new method of transportation guided the decision to treat scooters in the same manner as bicycles and skateboards.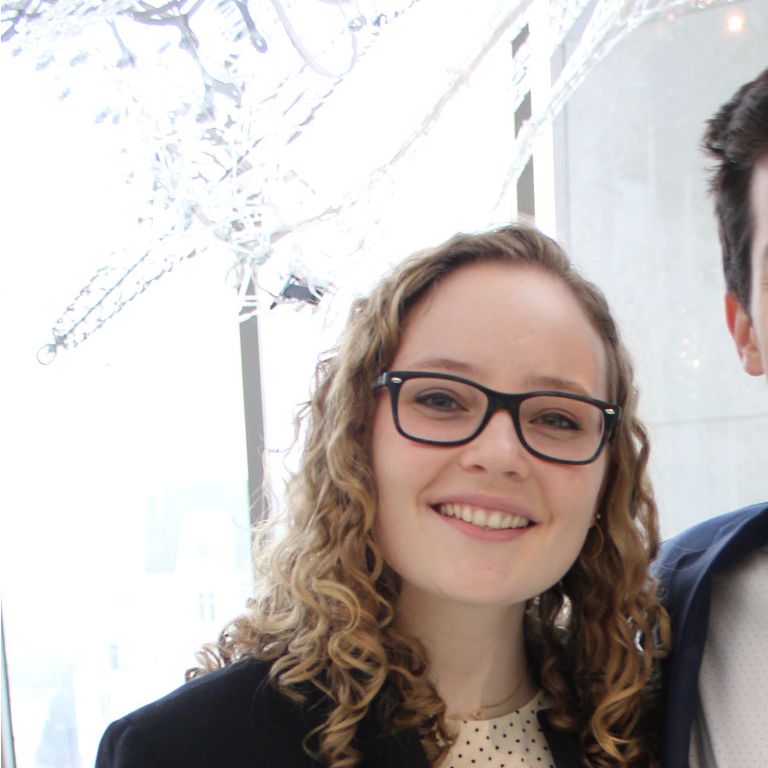 Another key finding of the survey was that students feel that scooters are more similar to bicycles than they are to motorcycles and mo-peds, reinforcing IU's decision to apply the same policies to bikes and scooters. This finding also led student government to recommend that each campus take responsibility in improving personal conveyance vehicle infrastructure like bike lanes and parking areas.
Another recommendation is to have each campus work with its IU Police Department as well as municipal police departments to enforce safety measures and collaborate with relevant partners, like health centers, for public safety campaigns. Working with scooter vendors to regulate maximum speeds and geofence dangerous areas like steep hills or high-traffic zones is also supported by student government and key campus stakeholders, according to Drew.
Mishkin said student government has taken this issue seriously, because the way the university reacts to the use of scooters on campus will set precedent for how it will govern future transportation technology.
"Scooters are the first of many new technologies that will be on campus in the coming years that will give students more autonomy and change the landscape of physical spaces themselves," Mishkin said. "I think this issue will be a sustained interest of the trustees, not only because of safety concerns but also because scooters are the first iteration of the personal transit technology of the future."
Stein said he and Mishkin are excited that the trustees charged student government with tackling this issue and hope to continue collaborating with the board.
"I hope our partnership on this issue can serve as a model for future issues," Stein said. "We are in a position to help the board better understand shifts that are happening across campus, so I think this has been a great way to work collaboratively on issues that affect students."