IU researchers identify mechanism involving body's ability to resist fungal infection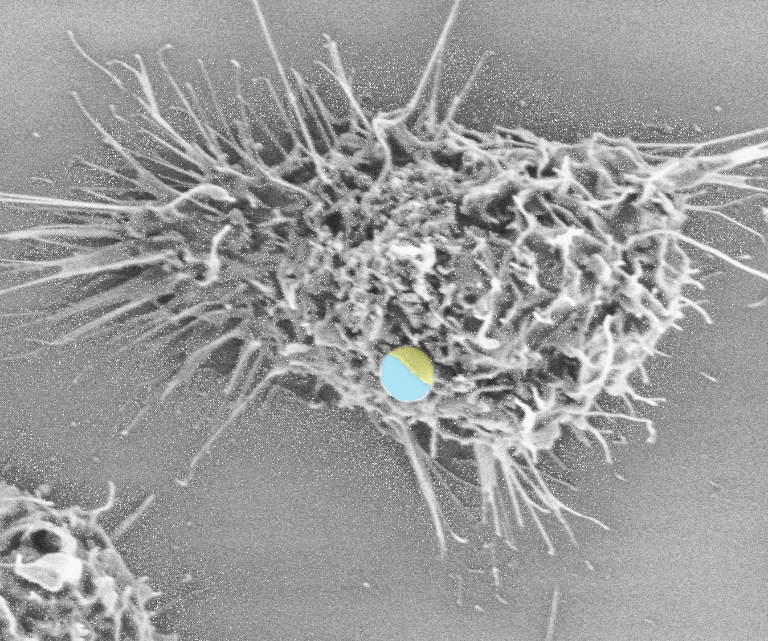 Indiana University researchers have identified a mechanism involving the body's ability to resist fungal infection. The work could help advance research on cancer therapies that use the body's own immune system to fight disease.
In a study published Nov. 21 in the journal of the Proceedings of the National Academy of Sciences, IU Bloomington scientist Yan Yu and colleagues found that two immune receptors – Dectin-1 and TLR2 – must work together to trigger an inflammatory response that resists fungal infection. Yu is a professor in the College of Arts and Sciences' Department of Chemistry.
The PNAS study's leaders compared the use of two receptors to trigger immune response against fungus to the use of two identification codes, versus a single password, in online security – a form of authentication popularly known as "dual login."
Identifying the specific receptors whose "passwords" work together to regulate proper immune responses may help lead to new treatments for life-threatening diseases and improve existing cancer immunotherapies, Yu said.
New IU lab aids crisis and emergency responders
Indiana University has created a lab to help first responders use emerging technologies on the front lines of disasters and emergency response. Known as the Crisis Technologies Innovation Lab, the lab is a collaboration between IU's Luddy School of Informatics, Computing and Engineering and Pervasive Technology Institute.
Using data science and engineering, the lab will deliver practical resources and solutions to first responders, and research ways technology can help people prepare for, respond to and recover from hurricanes, wildfires, floods and other disasters.
For example, the lab is developing innovative visual displays that accept multiple data streams during an incident. Those streams are combined and prioritized using artificial intelligence and machine learning to help emergency managers make more timely and accurate decisions. These displays could be large, such as a video wall in an emergency operations center, or small and mobile, like on a tablet.
The Crisis Technologies Innovation Lab has already conducted substantial preliminary research. The lab was recently awarded more than $650,000 in federal grant money to build tools and develop methods for analysis that will help build communities that are more disaster-resilient through the use of historical disaster data.
Professor awarded NASA grant to develop computing accelerator
Thomas Sterling, a professor of intelligent systems engineering at the Luddy School of Informatics, Computing and Engineering, has been awarded a NASA Phase I Small Business Innovation Research grant to develop a prototype implementation of a new class of computing accelerator.
The concepts driving the accelerator were developed over recent years by IU research sponsored by the Department of Energy, the National Science Foundation, the Defense Advanced Research Projects Agency and the Intelligence Advanced Research Projects Activity. If successful, the development of the project will greatly speed up forms of machine learning, neuromorphic computing, and simulation for science and engineering.
The accelerators will be plug-and-play with conventional commercial computing platforms and will augment those platforms with additional capabilities.