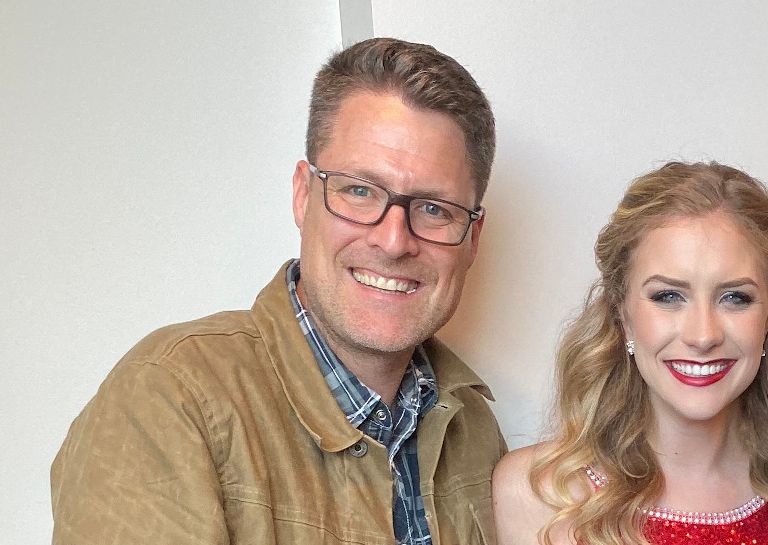 Haley and Riley Sample are two Indiana University students who not only share a passion for singing and performance; they also share a family tree. The sisters are both members of the Singing Hoosiers, a Grammy-nominated IU ensemble composed of 85 student singers and instrumentalists.
For the Sample sisters, their family connection to the group roots deeper than the two of them. Their father, Stephen Sample, was a member of the Singing Hoosiers from 1993 to 1995.
During Stephen Sample's time in the Singing Hoosiers, he created countless memories, gained lifelong friends and developed his identity as a music-lover. It was no question that music would become a regular part of Haley and Riley's childhoods, after his time in the group.
"They've been hearing about the Singing Hoosiers since they were itty bitty," Stephen Sample said. "They were always encouraged to sing, and to join choirs or musicals. I always encouraged that, because the best friends of my life have come out of those experiences."
Hearing about their father's unforgettable experiences as a Singing Hoosier inspired Haley and Riley to audition for the group when they attended IU.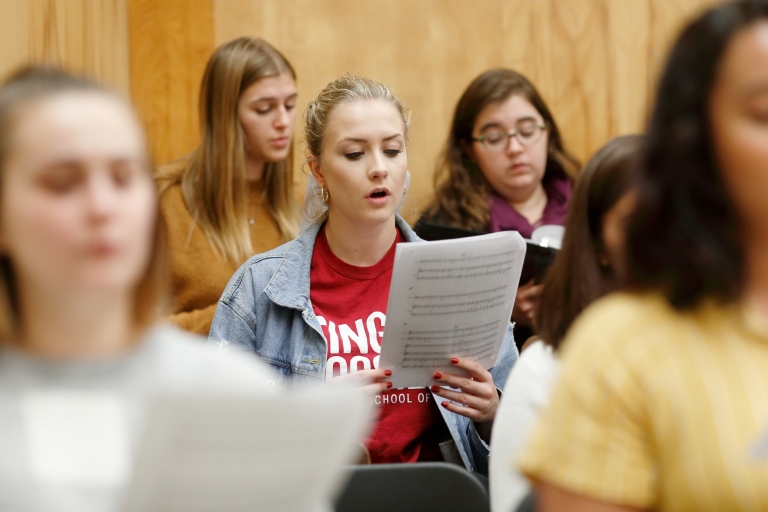 "Once I figured out that I was going to IU, it was no question that I was going to audition, because our dad had been playing us videos and clips of songs and all of that since we were pretty young," Haley Sample said.
Riley Sample's decision to attend IU was swayed by the hope of fulfilling her college experience the same way as her older sister and father.
"For me, I had always wanted to be in the Singing Hoosiers," she said. "Music is just part of who I am, I think. It actually kind of did persuade me a little bit to come to IU."
When Haley joined the group in 2016, and Riley in 2019, their father was overjoyed. Sharing passion for the Singing Hoosiers has strengthened their bond.
"It lets us connect on a level that only we understand," Stephen Sample said. "It's like having a private language."
"Chimes of Christmas" will feature favorite holiday carols, contemporary songs and classic choral arrangements. The audience can look forward to a variety of pieces and crowd favorites such as the audience sing-along, "Jingle All the Way Medley."
As the sisters prepare for the holiday show, they're experiencing it inversely.
"I'm just taking in all of the lasts," Haley Sample said. "I'm trying to soak in all of the moments and not let anything pass by without me fully living in it. Because I know, come graduation, I'm going to be looking back and thinking, 'Wow, I wish I had another year of performing.'"
"It's funny, because I'm taking in all of my firsts while she's taking in all of her lasts," Riley Sample added.