Six Indiana University Bloomington staff members will receive Staff Merit Awards during a reception at 3:30 p.m. Dec. 4 in Presidents Hall, located in Franklin Hall.
The annual awards, which honor staff members for outstanding service to IU Bloomington, come from the Office of the Provost and Executive Vice President and the Office of the Vice President for Human Resources. IU Bloomington Provost and Executive Vice President Lauren Robel will present the awards.
Staff Merit Awards are presented in three categories: service staff, support staff and professional staff. Recipients are nominated by people from across campus, and the winners are chosen by a committee of staff and faculty members.
Meet the recipients:
Professional staff
Ted Hardy, Residential Programs and Services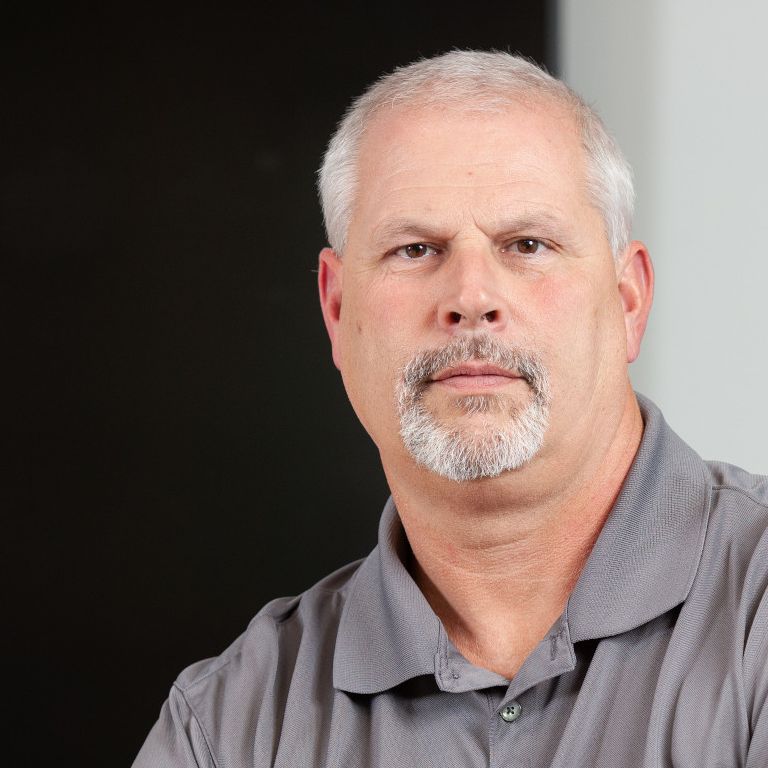 Hardy is known for his dedication, ability to coordinate efforts with campus partners, attention to detail and willingness to help, his nominators said. He has worked 31 years for IU, including the past nine with Residential Programs and Services and currently as maintenance manager.
Larry Isom, director of facilities for RPS, said in his nomination letter that Hardy has willingly assumed "the additional duties of managing abnormal conditions within our residence halls."
Tamara Ratliff-Roberts, a senior industrial hygienist and indoor air quality specialist, noted in her nomination letter Hardy's appreciated assistance with gaining access to spaces within RPS facilities and residence halls.
"Ted's actions and representation make the inspection process within student rooms as efficient as possible," she wrote. "Although this may seem like a small task, it is certainly not. This task requires coordination of employees, scheduling of workloads, obtaining keys, and a significant time investment."
Melissa Ritter, Department of Psychological and Brain Sciences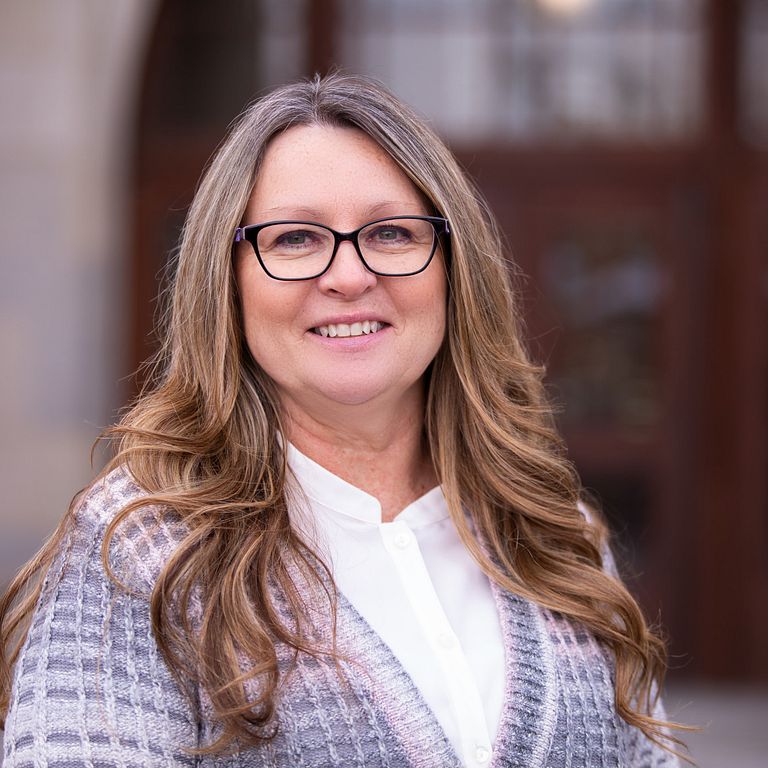 Ritter is a "rare gem" and an "unsung hero."
Ritter's nominators said her financial and office management skills, personal character, reliability, dedication and compassion make her worthy of the honor.
The 33-year IU employee has worked in several departments during her career, but for the past two she's been the director of budget and finance for the Department of Psychological and Brain Sciences.
William P. Hetrick, chair of the department, said Ritter is one of the most skilled professional staff members with whom he's worked. For example, she coded tens of thousands of department financial transactions so the department could carefully evaluate its discretionary expenditures according to meaningful categories.
"Breaking down our expenditures in this way is not possible with the current IU system and allowed us – for the first time – to deeply understand our expenditures," Hetrick said.
Dan Kennedy, director of the IU Imaging Research Facility, noted how Ritter's solution to a problem has benefited the IU Bloomington campus. Kennedy said the facility's MRI scanner, which is used to provide insight into human brain functioning in health and disease, was cost prohibitive – $500 per hour – for many potential users.
"Melissa was instrumental in helping develop an entirely new model that makes scanning free to our users," Kennedy said, adding that the new model could be adopted more widely.
Service staff
Sharon Backfish, Building Services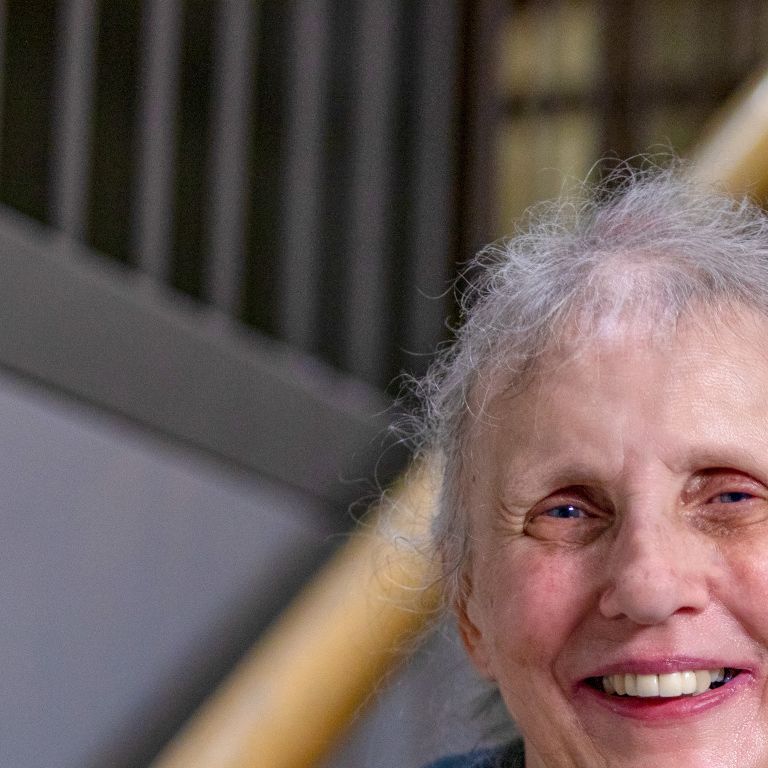 Reliable and responsible. That's how Backfish is viewed by her nominators.
A 20-year custodian for IU, she works in the Department of Chemistry building and is responsible for a large area each day.
Knowing that she'll be there every day to make sure the building is clean and safe for students, staff and faculty is greatly appreciated, her nominators said.
"She is reliable and works well with her team. She hasn't called in (sick) in nearly 20 years," said Alicia Hansel, general supervisor of Ballentine Hall/Department of Chemistry area.
In addition, those who work with her view Backfish as a mentor, nominators said.
"Sharon is a positive influence for her team and the area and a role model for others to learn from," said Vinnie Smith, Building Services general supervisor for the Ballantine area.
Charlie W. Shepherd, Facility Operations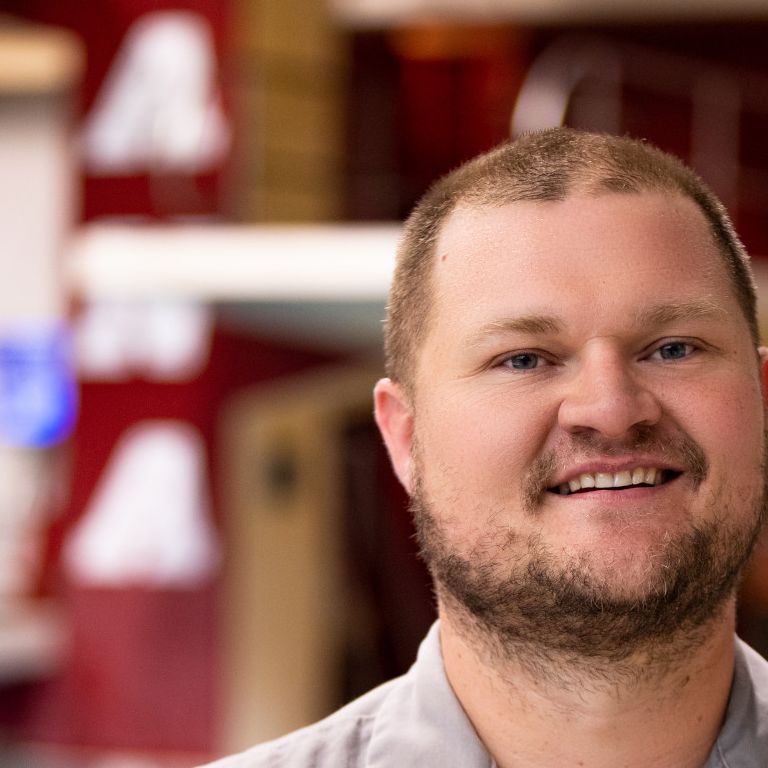 Shepherd has worked for IU for only five years, as the senior pool operator. But his nominators said he already has built a reputation as someone who is highly skilled in maintaining IU's pools and goes "above and beyond" to help others.
"He is the first one to volunteer to come in early and/or stay late," said Aaron Bechtel, general supervisor of Zone 1 Dedicated Maintenance. "On several occasions I've had to call Charlie when he was off the clock, and he never fails to make himself available."
Bechtel also said he's seen Shepherd come to work early to cook breakfast as a fundraiser to help co-workers who are having health or financial issues – all on his own time and out of his own pocket.
Jennifer A. Wilkinson, associate athletic trainer in the Department of Intercollegiate Athletics, also commended Shepherd's work ethic and said his positive attitude rubs off and often lifts the spirits of those with whom he interacts.
"I have seen Charlie on his hands and knees buffing stainless steel hand railings, cleaning a mess in the hydrotherapy room, carrying a box for someone with full hands, searching high and low to find a chair for me when I was very pregnant and needing to sit down," Wilkinson said.
Support staff
Jacqueline Harding, Aerospace Studies
Harding's title is uniform property custodian, but in the opinion of her nominators she's a life saver – literally and figuratively.
She's worked for IU for 19 years, including 17 in her current role. Russell C. Callaway, commander of Air Force ROTC Detachment 215, said he personally doesn't make any major decision without Harding's input.
Callaway said Harding has a wealth of knowledge regarding university policies and "has kept our staff on the straight and narrow with zero violations." As a result, the detachment received the highest rating possible on its headquarters inspection in 2016. Detachments from across the U.S. also contact Harding about how to manage numerous programs.
Harding also has been a sounding board for cadets who are struggling, and Callaway said that her assistance probably saved the life of one.
"When I had a student who was struggling with depression and anxiety, Jackie volunteered to sit in on our meetings and suggested some campus resources to help intervene on this young lady's behalf," said U.S. Air Force Capt. Dustin T. Schimp, assistant professor of aerospace studies.
Harding also has been a lifesaver in getting cadets their uniforms and equipment from an off-campus facility.
"I have personally witnessed Ms. Jackie pick up cadets after work hours or on the weekend to make sure they get their uniforms," Air Force 2nd Lt. Brice E. Weathers said.
Sheryl L. Mobley, Department of Psychological and Brain Sciences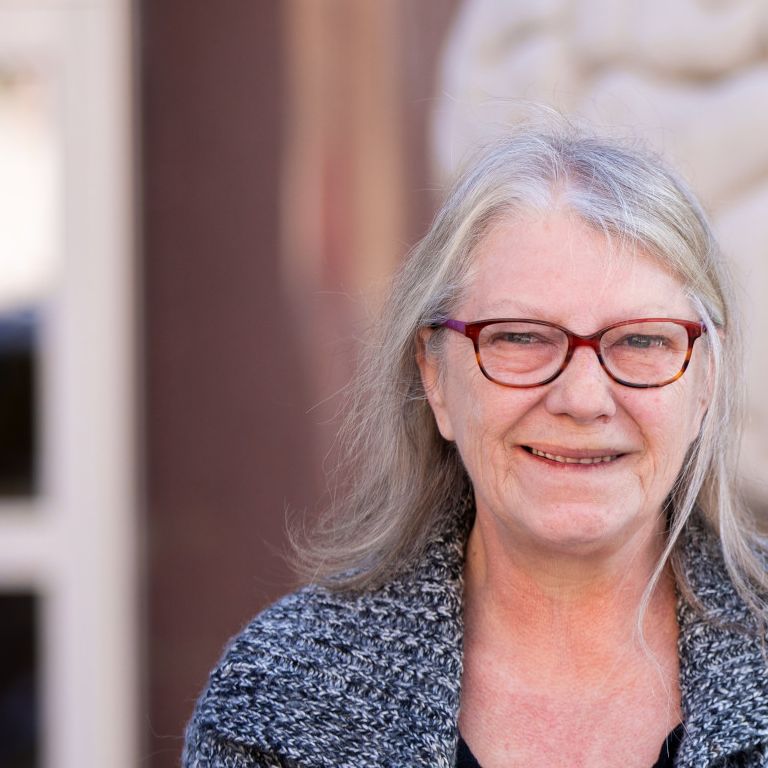 Mobley's nominators describe her as a "go-to person."
The 34-year IU employee is the department's senior office services assistant. She's known for a great work ethic, an upbeat attitude, a willingness to help others and a friendly manner, her nominators said. For example, she's the go-to person for grant preparation.
"Sheryl knew that missing a grant cycle meant that a research project might come to a halt and that research assistants would lose their jobs," said James C. Craig, Distinguished Professor Emeritus for the Department of Psychological and Brain Sciences. "She made sure that she learned every new regulation so that no grant that passed across her desk would be returned for technical reasons."
And she's mastered a lot of new technologies over the years – a great benefit, her colleagues said.
"As technologies changed and advanced, Sheryl became expert in every new advance – overheads, slides for a slide projector, computers, Power Points, Word, etc.," Steven J. Sherman, Chancellor's Professor Emeritus for the Department of Psychological and Brain Sciences, said in his nomination letter.
Lana Fish, the department's human resources coordinator, said that Mobley once volunteered for, and completed, a project digitizing paper files, even working on them in between her regular duties.
"We are a very busy department, and for Sheryl to take on more of a burden time and time again, without complaint, truly merits deep, heartfelt appreciation," Fish wrote.