An Indiana University professor and academic specialist who has built over 25 brick kilns is using that knowledge to teach students not only how to construct kilns themselves but how to use them to create elaborate ceramics projects in the Eskenazi School of Art, Architecture + Design.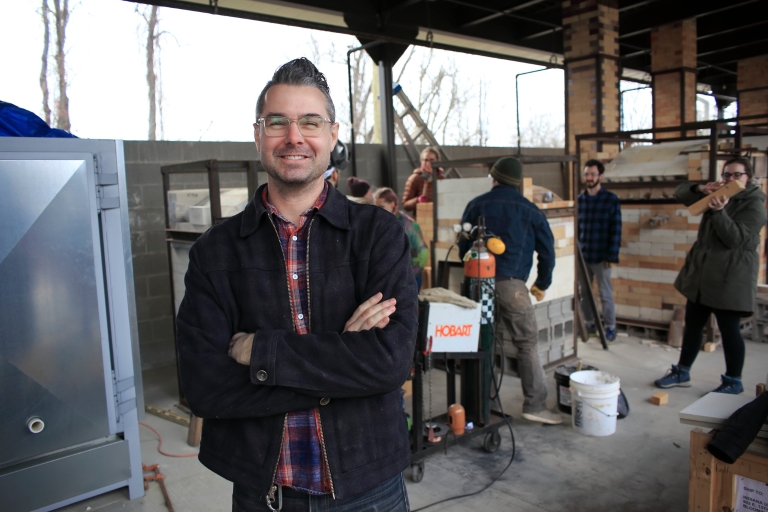 Chase Gamblin's class, which includes ceramics majors, non-ceramics majors and graduate students, covers the full spectrum of kiln construction and firing techniques.
"A kiln is essentially a box made from refractory material that can heat 1,200 to 2,300 degrees," he said. "It's a heat source to turn clay into ceramic, clay into stone."
Gamblin was hired by the design school about five years ago. He said he believes he was chosen because of his in-depth knowledge of ceramics, his ability to teach firing theory and his experience building kilns. While he has built them almost entirely by himself, he said he prefers building with his students or another person.
"I have done it by myself; it takes so long," Gamblin said. "Having at least another pair of hands or two is hugely beneficial."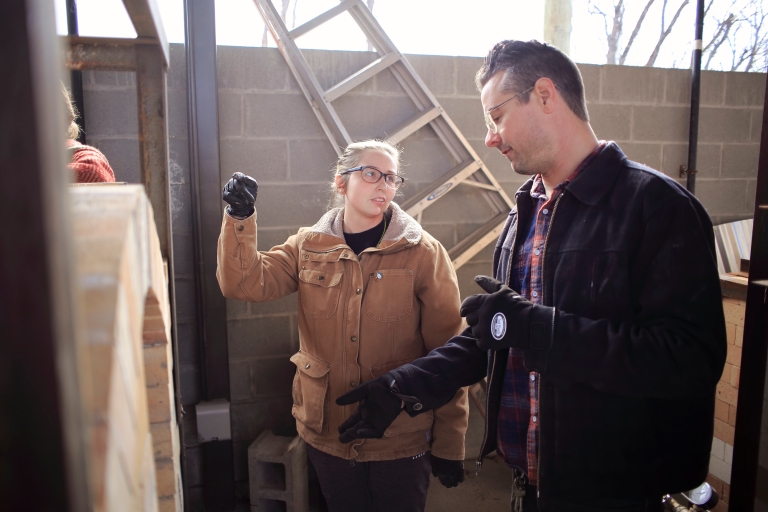 Gamblin said each brick weighs 7 to 9 pounds, so it's nice to have help carrying the thousands of bricks needed to build a kiln over the course of a few days.
That other pair of helping hands belongs to Mathew Wheeler. The second-year graduate student, who is studying studio art with an emphasis in ceramics, is currently enrolled in Gamblin's kiln building class.
"Chase is very well-informed about kilns and the process of building them," Wheeler said. "He has brought clarity to me on several concepts and design features of kilns."
Wheeler said he has helped Gamblin build all of the brick kilns at the IU art annex. Although Wheeler said he had some prior knowledge about kiln building, he learned most of his skills at IU.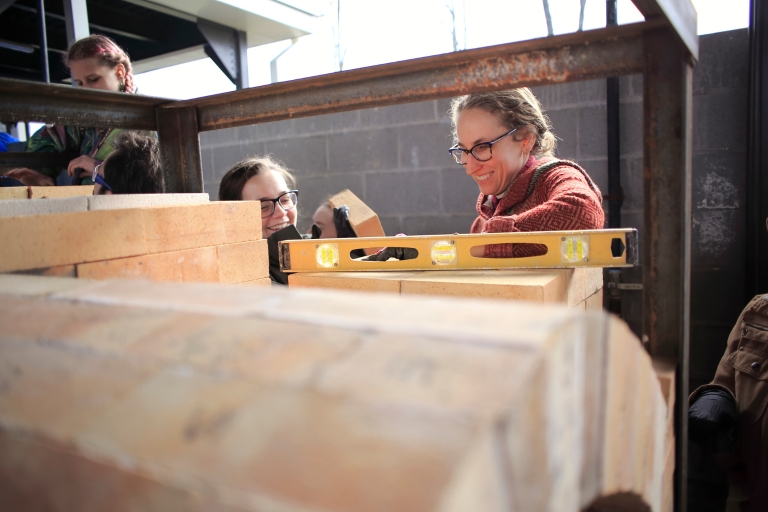 Gamblin's interest in ceramics started In high school, when one of his teachers submitted his ceramic works to a scholastic exhibition. He ended up receiving eight awards and a scholarship to any school, as long as he majored in art. This was when he discovered he could make a living with ceramics.
During the summer between his freshman and sophomore years in college, Gamblin worked as an assistant to visiting artists in their workshops at the Appalachian Center for Craft at Tennessee Tech. There, he discovered he would like to teach ceramics.
"I got to see a different version of education," Gamblin said. "Seeing how excited people were got me super jazzed up about wanting to teach college."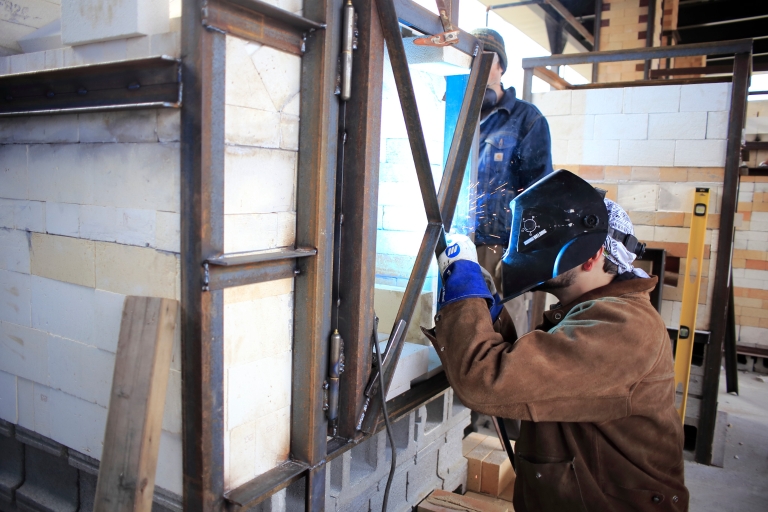 He completed his undergraduate degree in ceramic art at Tennessee Tech and went back to school for his master's degree in fine arts at Texas Tech University.
Gamblin is a versatile teacher who has experience in woodworking, blacksmithing, playing guitar and even racing cars. On the side, he teaches a class for the Porsche Club of America. Mostly, he stays busy teaching his students and building kilns for IU.
"The ceramics field has such a strong community," Gamblin said. "And that goes along with our students as well. I love the connections we get with students who come in and watching them grow as students and artists."