Building gingerbread houses is a favorite holiday pastime many families can share together. But an Indiana University graduate student takes the holiday activity seriously, and this year is no different as she creates a complete replica of the Wylie House just off Indiana University's campus.
Mary Figueroa is a history and library science graduate student who works at the Wylie House, which was once the home of IU's first president, Andrew Wylie. The home was built in 1835 and has since been modified into a museum that shows what it was like to live in the 19th century.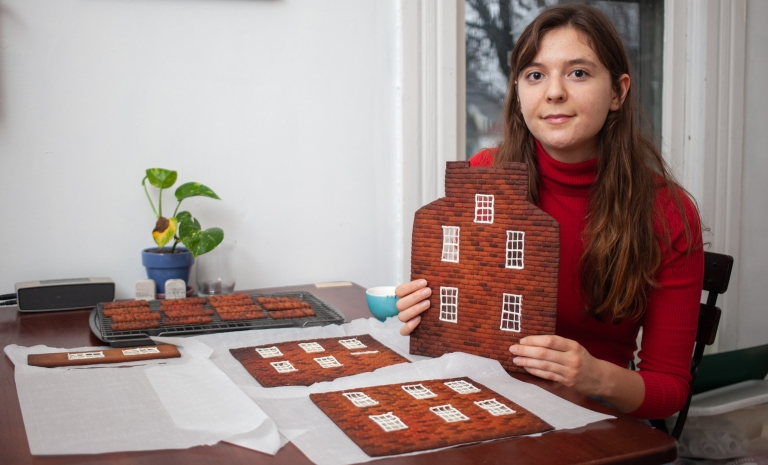 "The past is very interesting to me," Figueroa said.
As a 10-year-old, Figueroa's love for history landed her a youth volunteer position at Conner Prairie living history museum, which has a gingerbread house competition each year. She said she immediately started entering the contests.
Upon entering high school, Figueroa's love for creating gingerbread houses from the ground up got more serious. With the help of her German club, they made a two-story gingerbread house for the high school competition. The front of the second-story level ended up falling off, so the group added a tiny wooden beam to keep the rest of the house in place.
As she perfected her craft over the years, Figueroa said she started building gingerbread houses solo. As a senior in high school, she and her family traveled all the way from their hometown of Fishers, Indiana, to a national gingerbread house competition in North Carolina. Figueroa placed second with her 2-foot-tall Polar Express house complete with an edible mountain and Christmas tree.
"The rules are usually that everything has to be edible and 75 percent gingerbread," she said.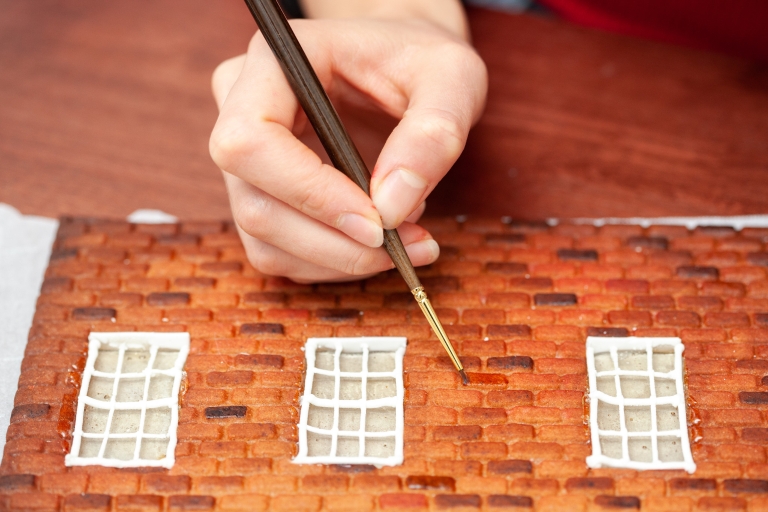 Figueroa brought her gingerbread art hobby to IU and created the Wylie House gingerbread replica for the first time last year. But even though she's built this masterpiece before, that doesn't make it any easier.
"I always struggle with sugar-glass windows," she said.
Figueroa said she starts the lengthy process by sketching her design and measuring out cardboard pieces as a prototype for the house. She then gets to baking three to four batches of gingerbread and decorates each slab before gluing the walls and roof together with gum paste or royal icing.
She said she will spend about $100 and over 50 hours of her time to complete the roughly 2-by-2-foot edible Wylie House.
To pass the time while building, Figueroa said she listens to podcasts, has the TV buzzing in the background or listens to holiday music. In high school, she said she remembers listening to the Justin Bieber holiday soundtrack on a loop.
"I find it really calming," Figueroa said about building her sugary homes. "It's tiny and simple tasks that create something bigger."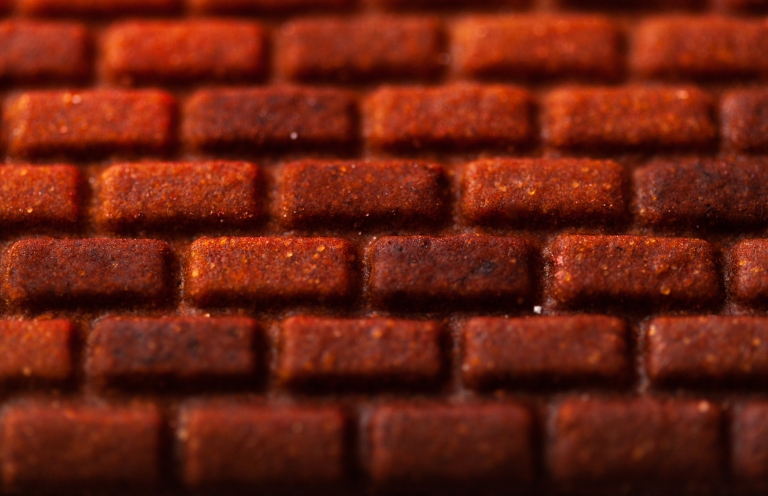 Figueroa's Wylie House creation will be ready in time for the Wylie House by Candlelight event open to the campus and local community on Dec. 14.
"The whole goal of this project was to be a craft," Figueroa said.
Children who attend the event can help decorate Figueroa's gingerbread house while getting the 19th-century Christmas experience.
Figueroa plans on adding special components to the house this year. She said she will add a tiny porch and will change a few things from her previous-year blueprints.
"Creating the Wylie gingerbread house gives me the opportunity to be creative, problem solve and to make something that people can interact with and be really excited about," Figueroa said.