EDITOR'S NOTE: Due to an overwhelming interest in Viola Davis' keynote lecture on Jan. 20, 2020, this event will now be held in Simon Skjodt Assembly Hall at Indiana University Bloomington. As such, an additional 2,000 free tickets are being made available to the public. Tickets (limit of two per person) can be obtained at the IU Auditorium website and in person at the IU Auditorium box office. The release below has been updated to reflect the changes.

BLOOMINGTON, Ind. – Academy Award-winning actress, producer and philanthropist Viola Davis will deliver a keynote lecture as part of a universitywide Day of Commemoration to recognize the Indiana University Bicentennial and Martin Luther King Jr. Day, Jan. 20, 2020.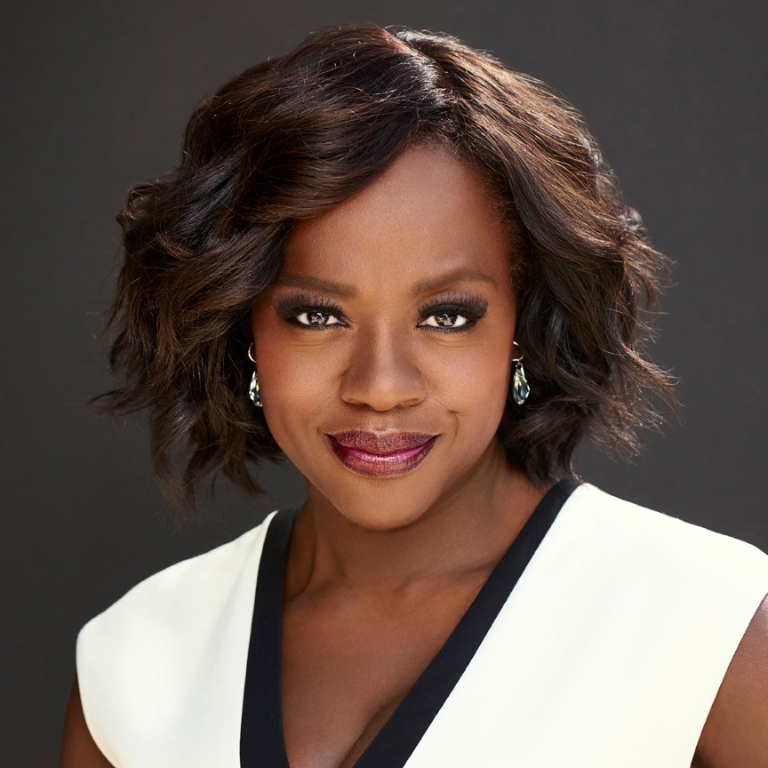 Davis is the first black actor to win acting's triple crown – Oscar, Emmy and Tony awards – and she has twice been named by Time magazine as one of the 100 most influential people in the world.
Davis' lecture, at 4 p.m. Jan. 20 at Simon Skjodt Assembly Hall, will be free and open to the public. Ticketing information is listed below.
"Viola Davis is one of our nation's finest and most accomplished actors, who has inspired many individuals through her remarkable life story, rich body of work and rise to the top of her profession," IU President Michael A. McRobbie said. "Both on screen and on stage, she has captivated audiences with a number of memorable and award-winning performances. She has also become a forceful voice for women and women of color, challenging media stereotypes and championing the need for equal opportunities.
"We are extremely honored and pleased that such an extraordinary actor, activist and philanthropist will join us for this special day of commemoration and historic day for Indiana University."
Davis earned acting's coveted "triple crown" upon winning the 2017 Academy Award for best supporting actress for her portrayal of Rose Maxson in the film "Fences." She had previously earned the Tony Award for best actress in the 2010 revival of the August Wilson play "Fences." In 2015, she became the first black actress to receive the Primetime Emmy Award for outstanding lead actress in a drama series for her work in the hit ABC TV show "How to Get Away With Murder."
Davis' professional career spans more than two decades and roles in numerous critically acclaimed and commercially successful films, plays and TV series, several of which have garnered her the highest of critical honors.
She is a three-time Academy Award nominee. In addition to her 2017 Oscar win, she won the Golden Globe, Critics' Choice, British Academy of Film and Television Arts and Screen Actors Guild award for the same role in "Fences."
Davis is also widely recognized for her activism and philanthropy. In 2012, she and her husband founded JuVee, an artist-driven production company focused on giving a voice to the voiceless through strong, impactful and culturally relevant narratives. The Los Angeles-based company produces film, television and digital content across all of entertainment.
"I am absolutely thrilled that Viola Davis will headline the university's Bicentennial and Martin Luther King Jr. Day celebrations," said James C. Wimbush, IU vice president of diversity, equity and multicultural affairs; dean of the University Graduate School; and Johnson Chair for Diversity and Leadership at IU. "Her stalwart compassion and dedication will enrich this momentous occasion and offer the IU community the perfect opportunity to be reflective, joyous and eager for the future."
Davis has received an honorary doctorate from The Juilliard School as well as from her alma mater, Rhode Island College. She resides in Los Angeles with her husband and daughter.
Ticketing information
Free general admission tickets to Davis' lecture are available on the IU Auditorium website. Tickets also may be obtained in person at the IU Auditorium box office. There is a limit of two tickets per person.
2020 Martin Luther King Jr. Day Celebration
IU will once again celebrate Martin Luther King Jr. Day on all of its campuses with programs, workshops and other activities that celebrate King's legacy. The university will also offer volunteering opportunities for students, faculty and staff to give back to their communities.
Visit IU's 2020 Martin Luther King Jr. Day Celebration website to learn more. The website will be updated as more information becomes available.
IU Bicentennial
On Jan. 20, 2020, IU will commemorate the university's Bicentennial with the keynote lecture by Viola Davis. Other events at IU Bloomington include the dedication of the new history mural panels in Wright Quad as well as the newly commissioned "Lux et Veritas" paintings in Presidents Hall, the dedication of IU's new Big Red 200 supercomputer and the ceremonial first ringing of the bells in the newly renovated Arthur R. Metz Bicentennial Grand Carillon. Other events and activities will take place on all IU campuses.
Events and activities will continue throughout the 2019-20 academic year, which has been designated as the official IU Bicentennial Year.
About Viola Davis
Davis is a three-time Academy Award nominee. In addition to her 2017 Oscar win for her role in "Fences," she received an Oscar nomination for best actress in 2012 for her portrayal of Aibileen Clark in "The Help." She also won the Screen Actors Guild and Critics' Choice best actress awards for her portrayal of Aibileen and was nominated for a Golden Globe and British Academy Film Award.
In 2008, she received her first Oscar nomination, in the category of best supporting actress, for her role as Mrs. Miller in "Doubt." For that role, she was also nominated for a Golden Globe Award and Screen Actors Guild Award.
In "Doubt," Davis shared the screen with fellow acclaimed actress Meryl Streep, who described her co-star for Time magazine's 2017 "100 Most Influential People" issue. Streep wrote: "Viola has carved a place for herself on the Mount Rushmore of the 21st century – new faces emerging from a neglected mountain. And when she tells the story of how she got from where she was to where she is, it is as if she is on a pilgrimage, following her own footsteps and honoring that journey. Her gifts as an artist are unassailable, undeniable, deep and rich and true. But her importance in the culture – her ability to identify it, her willingness to speak about it and take on responsibility for it – is what marks her for greatness."
For her work in theater, Davis has won two Tony Awards and three Drama Desk Awards. She was awarded a Tony in 2001 for best performance by a featured actress in a play for her portrayal of Tonya in "King Hedley II." She also earned Drama Desk Awards for her work in "King Hedley II" (2001), "Intimate Apparel (2004)" and "Fences (2010)."
In 2015, in addition to winning the Emmy Award, Davis received the Screen Actors Guild Award for outstanding performance by a female actor in "How to Get Away With Murder."