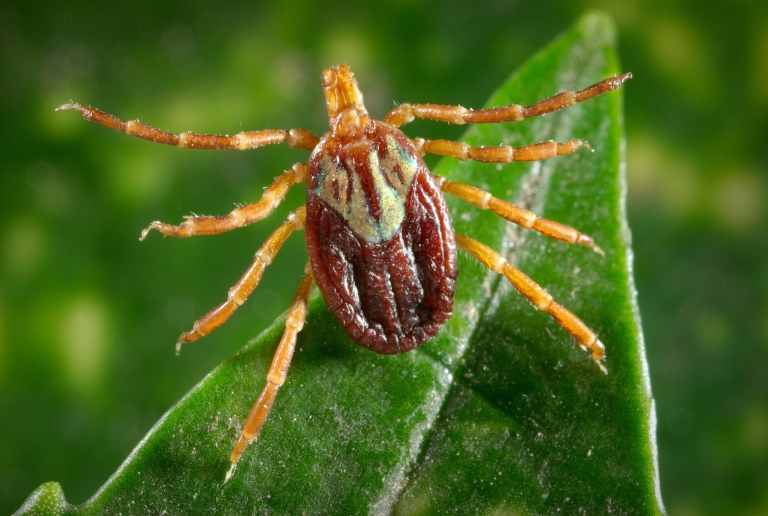 BLOOMINGTON, Ind. – Indiana University researchers have confirmed a tick species and known disease-carrying arachnid in southern Indiana typically associated with the southeastern United States.
Earlier this year, researchers collected an adult female Gulf Coast tick, a species predominantly found in states that border the Gulf of Mexico, near the Wabash River in Posey County. The finding is the second instance of a Gulf Coast tick documented in southwestern Indiana. The Indiana State Department of Health recorded the first instance in neighboring Gibson County in 2018.
The most recent detection is the result of an ongoing tick and mosquito surveillance project being carried out by Indiana University's Environmental Resilience Institute, part of the Prepared for Environmental Change Grand Challenge. Launched in 2018, Project Vector Shield collects ticks and mosquitoes at sites throughout the state to monitor species populations and provide an early warning for new disease vectors that pose a threat to people and livestock.
"Though one specimen does not provide strong proof that the Gulf Coast tick is established in Indiana, it does warrant more investigation and serves as another layer of evidence that disease-carrying agents are moving into Indiana from the South, possibly due to climate change," said IU Distinguished Professor Emeritus of Biology Keith Clay, who leads Project Vector Shield.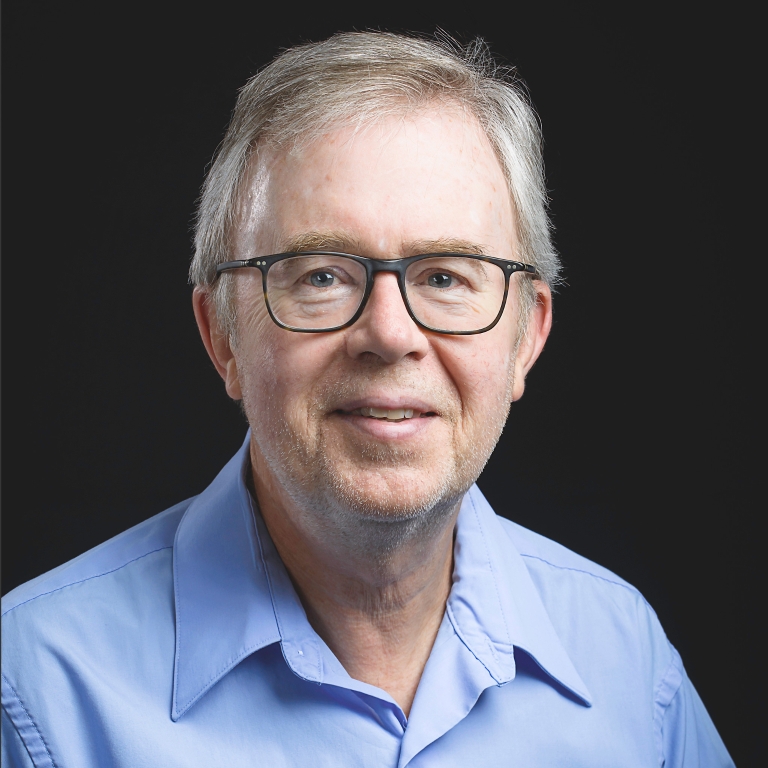 Recently established in Tennessee and Maryland, the Gulf Coast tick poses a rising threat to humans due to its ability to transmit the pathogen that causes Tidewater fever, a form of spotted fever. Historically, the tick species has been known to cause disease among livestock, affecting animal health and market value.
"There have been reports of Gulf Coast ticks being found as far north as Maine and as far west as Iowa, but it's not clear whether these are resident populations or whether they are transient and won't persist," Clay said. "Needless to say, it's a situation worth monitoring."
Changes in climate, temperature and weather conditions, as well as human activities such as travel, all contribute to the movement of disease vectors into a new region. The only way to quickly detect new species or diseases entering an area is through regular, long-term monitoring and data collection.
Project Vector Shield maintains 20 collection sites located primarily in state parks, forests and wildlife areas near Indiana's eastern border with Ohio, the southern border along the Ohio River and the western border along the Wabash River. The sites are split between rural regions and urban, suburban and exurban areas where the risk of human exposure to ticks and mosquitoes is greatest.
The project is part of the Environmental Resilience Institute's broader interest in "movement ecology," or the study of how organisms like insects, birds and plants move across the environment. Tracking these changes over time can reveal long-term changes in the environment – and provide an early-warning system for threats like invasive species and vector-borne disease.
Prepared for Environmental Change
The Indiana University Prepared for Environmental Change Grand Challenge initiative brings together a broad, bipartisan coalition of government, business, nonprofit and community leaders to help Indiana better prepare for the challenges that environmental changes bring to our economy, health and livelihood. Announced in May 2017, Prepared for Environmental Change is working to deliver tailored and actionable solutions to communities across the state of Indiana.