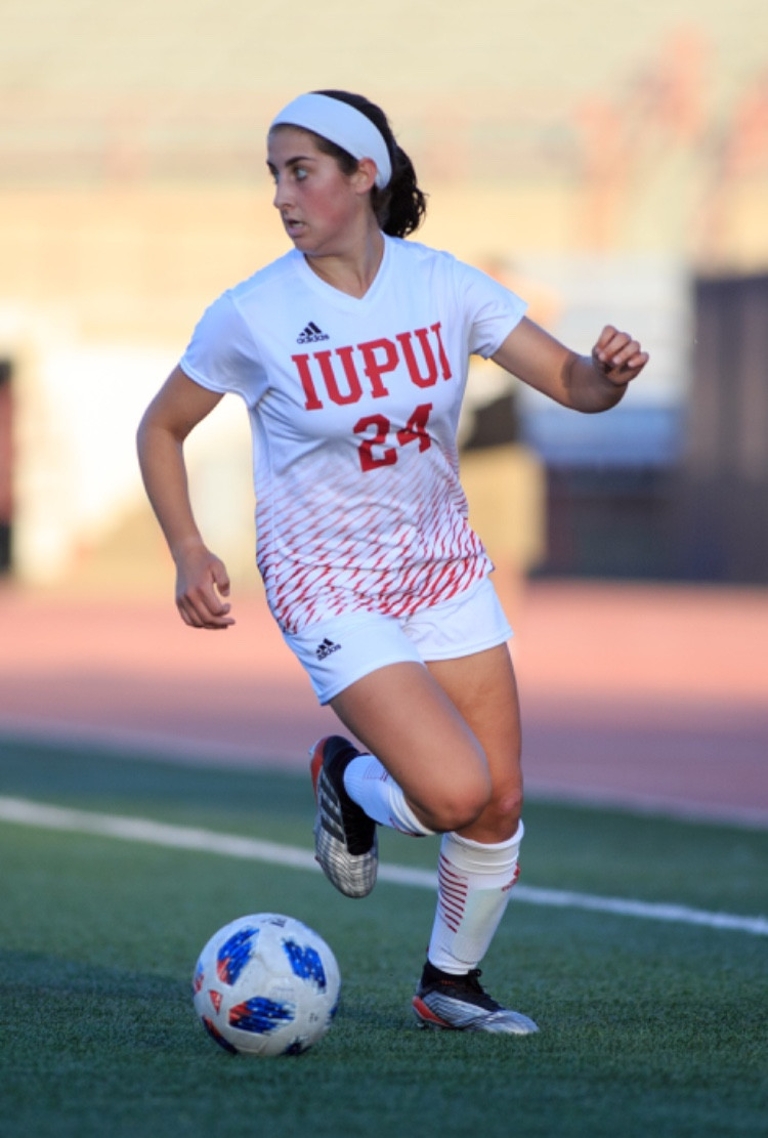 Maya Lacognato, Freshman of the Year
Maya Lacognato always dreamed of playing college soccer. At IUPUI, she's turned that dream into a reality and is achieving more than she imagined.
As a freshman, she started every game this season and played a significant number of minutes. Her goal was to help the team be successful this year, and she achieved that.
At the end of the season, Lacognato was named the Horizon League's Freshman of the Year, a top award. She was also named to the All-Horizon League Second Team and Horizon League All-Freshman Team. Lacognato ended the season tied for sixth place in goals scored, even though she had faced a few injuries.
"I found out I won the award while eating a meal with the team before the quarterfinals, and I got the biggest smile on my face and started to cry," Lacognato said. "To see your hard work pay off is an incredible feeling."
Although IUPUI lost in the quarterfinals this season, the players are proud of their progress as a young team, as they did not even make the Horizon League tournament last year.
"The bar is set pretty high now," she said. "Receiving this award makes me want to work even harder and establish even bigger goals for myself and my team."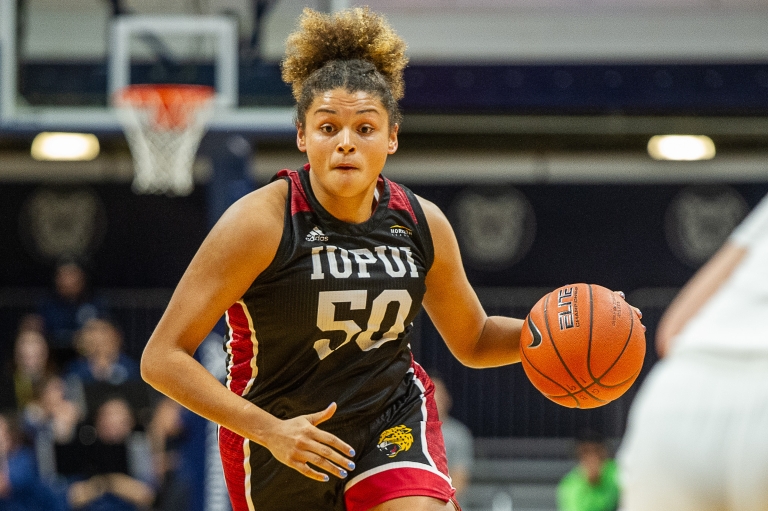 Macee Williams, Preseason Player of the Year
After making a splash during her freshman and sophomore years on the women's basketball team, Macee Williams was named the Horizon League's Preseason Player of the Year earlier this fall.
Unlike Lacognato, Williams didn't ever think she'd be playing college basketball – much less for an NCAA Division 1 team. Now, she has her sights set on going pro.
"It's a big honor and incredibly humbling to receive awards like this," Williams said. "But I owe it to my team. They do a great job of supporting me and getting me the ball, so I wouldn't be here without them."
At the end of last year's season, Williams was named the Horizon League's Player of the Year, an award she felt should have been given to a senior. She was also named All-League First Team last year, and Freshman of the Year for the 2017-18 season.
"I was shocked," she said. "This league is super-competitive, with great teams and so many good players. It could have been a number of other women who received this award."
Success comes from working hard every single day and working on the little things. For Williams, that's playing with her right hand as a left-handed person, shooting farther away from the basket and dribbling the ball better.
Although she had offers from other schools, she didn't really entertain the thought.
"IUPUI has been home from the beginning," Williams said. "From my first campus visit and watching a game, I felt like a part of the family."