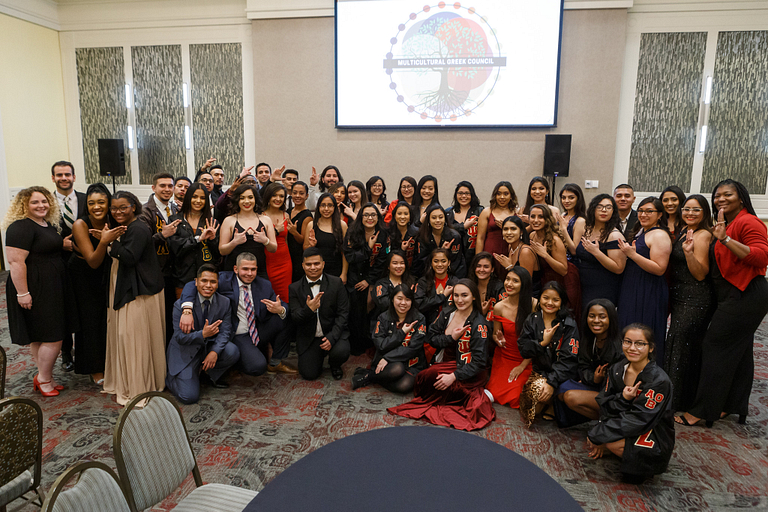 This year has been monumental for four Greek-letter organizations with the establishment of IUPUI's first Multicultural Greek Council. Culturally based Greek-letter organizations have been gaining a presence on campus since 2008, and 11 years and four groups later, they've been able to form a council and find a home.
"We've never really had anything like this at IUPUI," said Natalie Mendez, president of the Multicultural Greek Council. "This is a really big deal and moment for us, and it's been a goal that all of our groups have had this year."
When Sigma Lambda Upsilon/Señoritas Latinas Unidas Sorority Inc. was established in April 2019, the groups were officially able to move forward and create the Multicultural Greek Council.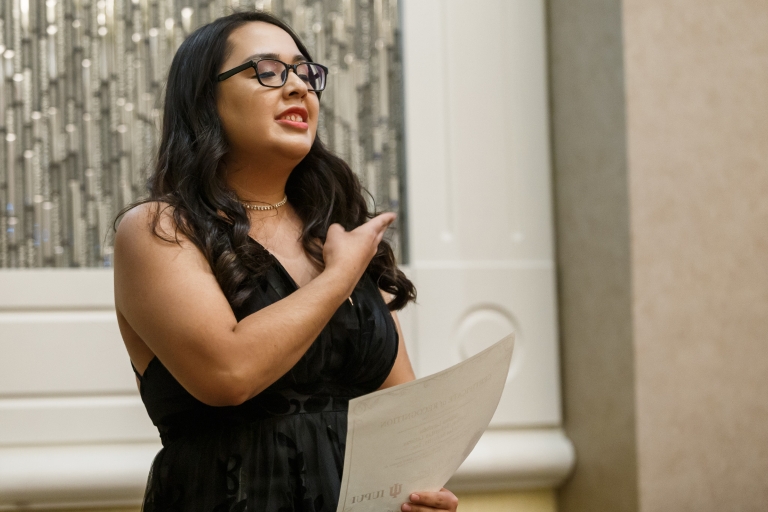 "The presidents got together quickly and started working on building the MCGC," Mendez said. "We were tired of not having a voice and not feeling like we belonged in this world of 'Greek unity' we kept hearing about."
The four organizations met over the summer and worked to build a constitution for their new council, which they submitted before the fall semester started. They were granted official organization status in September, where they voted on executive board members and selected Mendez as their founding president.
"This group has had such great energy coming into their first semester," said Jayson Davis, coordinator of fraternity and sorority life at IUPUI and advisor to the Multicultural Greek Council. "They are creating goals, building connections and working together to make a path for future students at IUPUI."
"This has given us a platform for our voices to be heard and has created unity among the four culturally based Greek groups," Mendez said. "We have gained a sense of belonging on campus that we didn't have before. We are no longer on our own and have a council to fall back on and that will support us in programming, recruitment and publicity."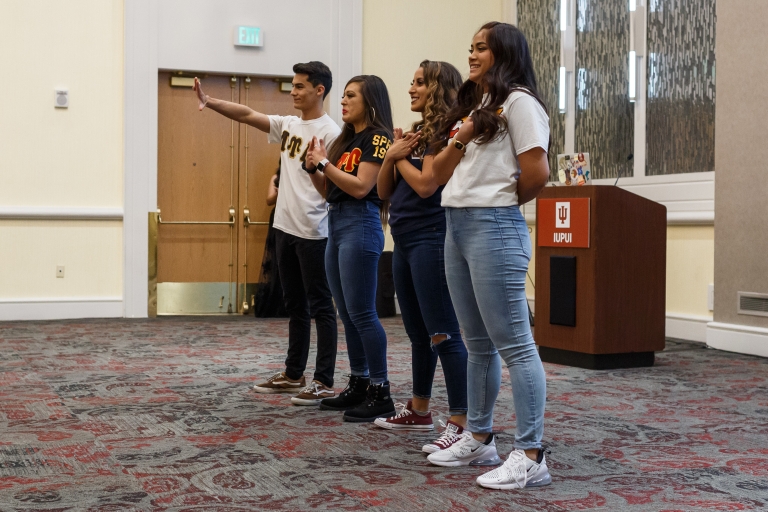 This year, the Multicultural Greek Council hopes to:
Set a solid foundation for the council, so those who inherit it in the years to come can continue to grow and build.
See MCGC's visibility expand at IUPUI.
Bolster the programming it offers to campus.
Grow in membership by continuing to establish more culturally based Greek-letter organizations.
The four groups are focused on providing the campus and community with cultural, professional-development and educational opportunities, specifically around current events and multicultural topics. Community service and activism are also a focus.
"Our culturally based fraternities and sororities do an excellent job of creating diverse programs and partnerships to ensure that all students are heard," Davis said. "Unity and inclusion are at the forefront of their work."
Gamma Phi Omega International Sorority Inc., rooted in Latinx culture, was established at IUPUI in April 2008. The campus saw its first multicultural fraternity be established in 2012: La Unidad Latina, Lambda Upsilon Lambda Fraternity Inc., which is also rooted in Latinx culture. And Sigma Psi Zeta Sorority Inc., which is based in Asian culture, was established in April 2018.
"Our groups are rooted in cultures, and we want those cultures and identities to be seen and heard on a larger platform," Mendez said. "We accept new members regardless of their cultural identities. If you fit within our group based on your values and ours, we want to meet you."
If you are interested in learning more about the Multicultural Greek Council, you can reach out to Mendez at namendez@iu.edu or Davis at jaydav@iu.edu, or you can follow MCGC on Instagram at @mcgc_iupui.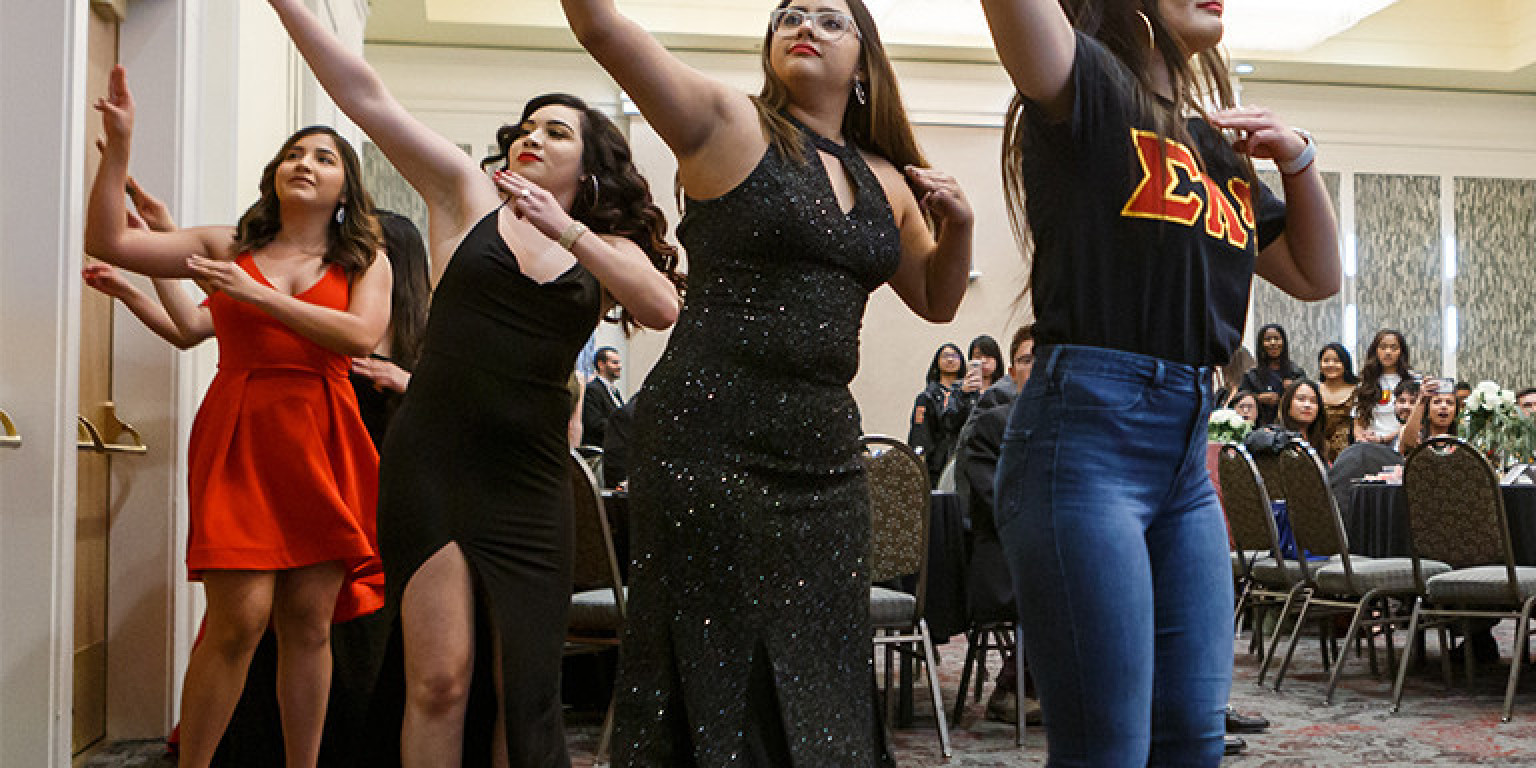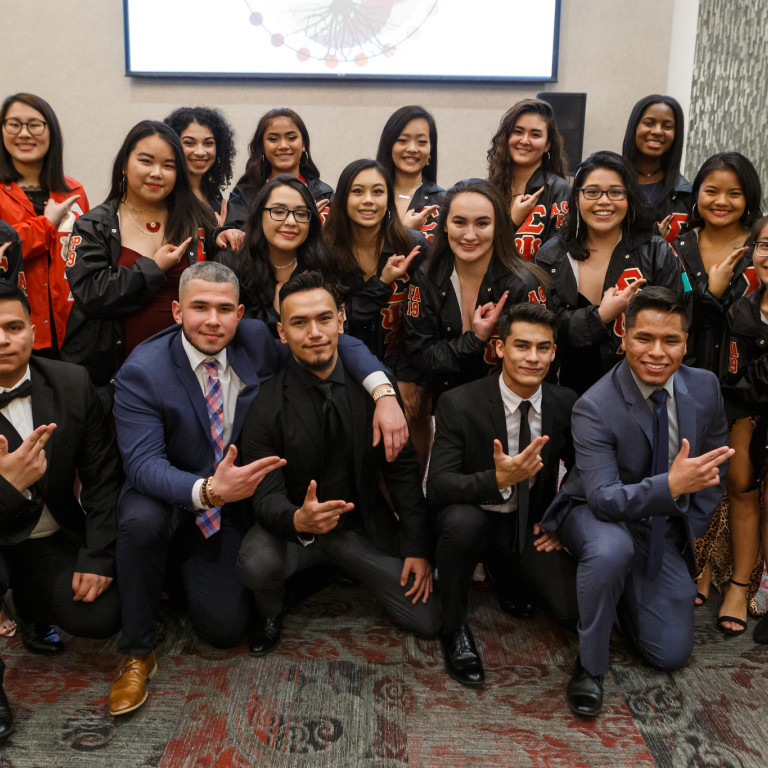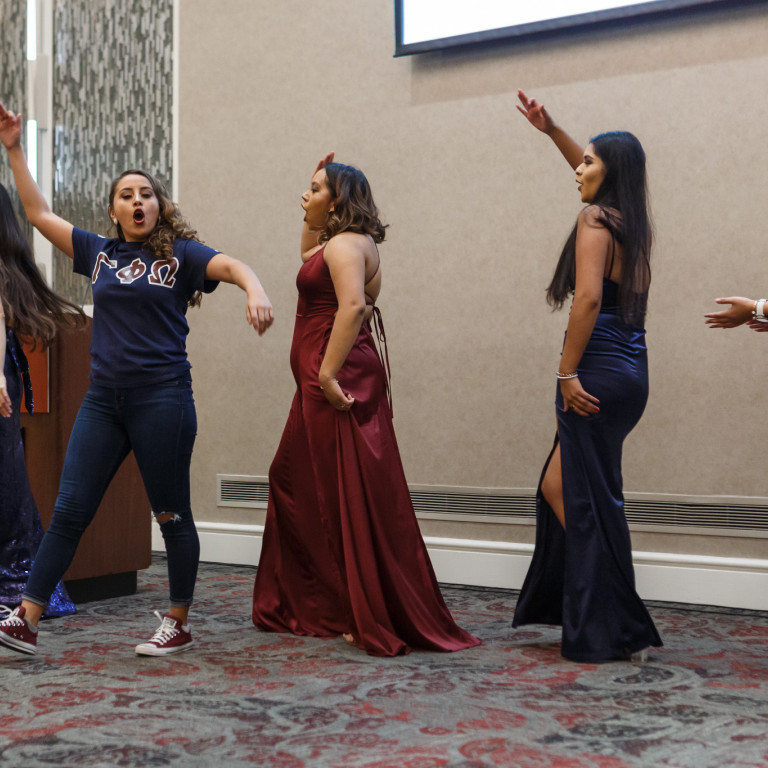 Photos by Liz Kaye, Indiana University