IU South Bend to purchase Engman Natatorium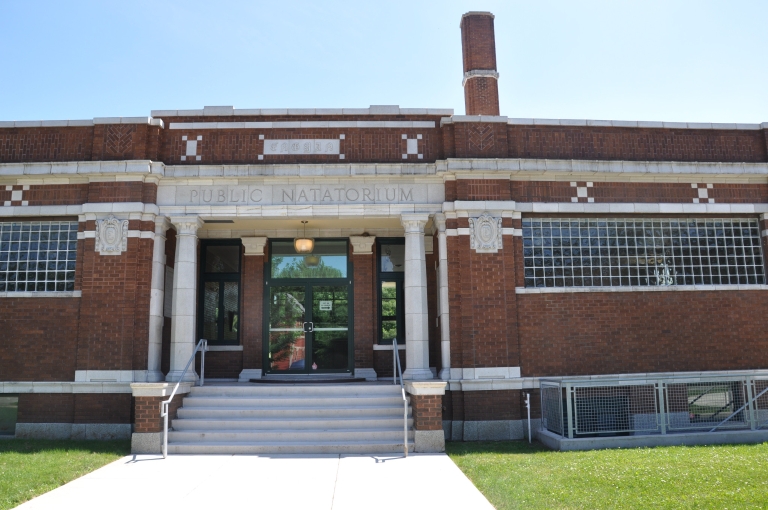 IU South Bend is purchasing the former Engman Public Natatorium in South Bend, where the home of the Civil Rights Heritage Center will remain.
IU South Bend has been leasing the facility since it was renovated and re-opened in 2010.
"This purchase allows us to expand programs that advance our educational mission in this region while solidifying our commitment to deep engagement with the entire South Bend community regarding civil rights and social justice issues," IU South Bend Chancellor Susan Elrod said.
W-2 form available for downloading or printing
Indiana University staff and faculty can now access their Form W-2 for 2019 at One.IU.
Search for "W-2" and click on "W-2 Tax Form." Instructions on how to retrieve the form can also be found on the Financial Management Services webpage.
VIPs wish IU 'happy birthday'
Description of the following video:
Happy Birthday IU Video Transcript
[A series of different people appears, each with a different greeting for Indiana University]
[Words appear: Kenneth "Babyface" Edmonds, R&B Singer, Songwriter, Producer]
Hi, this is Kenneth Babyface Edmonds and I want to wish Indiana University a happy 200th birthday. Man, that's pretty good.
[Words appear: Thomas Ehrlich, 15th President of IU (1987-94)]
Happy birthday, Indiana University.
[Words appear: Tamika Catchings, WNBA Champion, Olympic Gold Medalist, and Catch the Stars Foundation Founder]
Happy birthday, IU!
[Words appear: Brian Stack (BA'86), TV Writer, Comedian, Actor]
Happy birthday IU. Another 200, maybe 400, 600 – keep going!
[Words appear: Jean Chambaz, Sorbonne University President]
Joyeux Anniversaire, IU!
[Words appear: Sage Steele (BS'95), TV Sports Anchor, SportsCenter on ESPN Co-Host]
Happy Bicentennial to my favorite place on earth, Indiana University.
[Words appear: Amos Sawyer, Past President Liberia]
Happy birthday, Indiana University, on the occasion of the Bicentennial!
[Words appear: Will Shortz (BA'74), Enigmatologist, New York Times Crossword Puzzle Editor]
I'm puzzle master Will Shortz, proud graduate of IU, and I'd like to say happy birthday to Indiana University!
[Words appear: Michael Adewumi, Executive Vice President for Academic Programs and Provost, Study Abroad Foundation]
Happy birthday!
[Words appear: Michael Uslan (BA'73, MS'75, JD'76), Producer of the "Batman" Films]
The only gift I can give back to you right now is to wish you 200 more years!
[Words appear: IU Northwest Alumni Association Members]
[singing] Happy birthday dear IU …
[Words appear: Straight No Chaser, Performers (Started at IU in 1996)]
[singing] Happy birthday to you!
[Words appear: President Michael A. McRobbie and Laurie Burns McRobbie]
Happy birthday, IU!
IU celebrated its bicentennial on Monday with a special Day of Commemoration that included the dedication of the Big Red 200 supercomputer, the first ringing of the Arthur R. Metz Bicentennial Grand Carillon, an unveiling of new murals in Franklin Hall and Wright Quadrangle, a lecture from Academy Award-winning actress Viola Davis and more.
To help the university celebrate this momentous occasion, distinguished alumni, world leaders and international educators shared happy birthday video messages. The Office of the Vice President for International Affairs celebrated nearly 200 years of global engagement with messages of support from international partners across the world, while the Office of the Bicentennial heard from alumni and other leaders.
Staff, faculty honored, promoted, hired
Read about recent IU staff and faculty promotions, hires and honors, including:
Receive Tax Form 1095-C sooner with electronic delivery
Each year, IU is responsible for providing information about the medical coverage offered to you by IU on IRS Form 1095-C. These forms are sent to anyone who was a full-time employee or enrolled in an IU medical plan for at least one month during the year.
By default, this statement is mailed to your home address. But just like the W-2, you can save paper and time by signing up to receive your 1095-C statement online. You will also have access to the electronic form much sooner than those that are mailed.
Those who choose electronic delivery will receive a message to their IU email account when the statement is available to view and download. A paper copy of the statement will not be mailed unless specifically requested. No matter which delivery option is chosen, employees can always access and print the statement online at any time.
There are two ways to access electronic delivery consent; both require authentication with an IU network ID and passphrase:
Use the 1095-C Electronic Consent task in One.IU; search for "1095-C Electronic Consent."
Visit the Payroll and Tax section of the Employee Center. Visit One.IU and search for "Employee Center." Select the "Payroll and Tax" tile, then select "1095-Consent" from the left-hand navigation.
For more information about Form 1095-C, visit the 1095-C web page or contact IU Human Resources at askhr@iu.edu or 812-856-1234.
Achieving peace of mind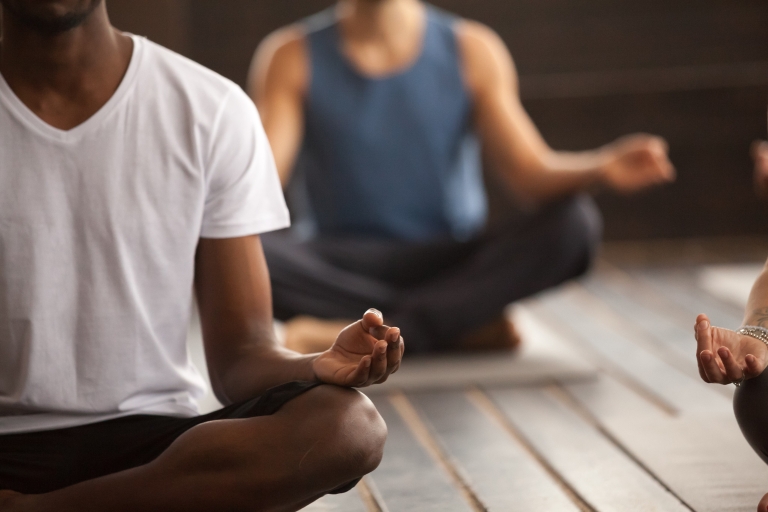 One's personal goals for 2020 might include reducing stress and achieving better peace of mind. Healthy IU has an online option available to help.
A mindfulness meditations program is offered from 12:30 to 1 p.m. Eastern Time Tuesdays from Jan. 28 through March 3.
The online guided meditation practice requires no registration, is offered on a drop-in basis and can be accessed through Zoom. Nancy Lethem, a mindfulness instructor, will be the facilitator.
It's recommended that participants who are in a shared workspace wear earbuds or headphones, or identify a quiet space, to fully benefit.
How do I know what training I need?
Training and education are a key component of the IU Compliance Program. Compliance training and education help IU community members understand their compliance responsibilities, as well as the policies and/or regulations that impact compliance initiatives at IU.
Different roles at the university have different training requirements. For questions about the kinds of training required in your role, a good first stop is your supervisor. Additionally, the University Compliance Office has developed guidelines for commonly required training.
IU offers a wide variety of online training programs through the eTraining portal, which can be accessed through One.IU. Training programs that have periodic renewal requirements will send employees a message when training is about to expire, and accomplishments within the environment will be saved in one handy place for future reference.
For questions about training requirements, contact University Compliance at comply@iu.edu.