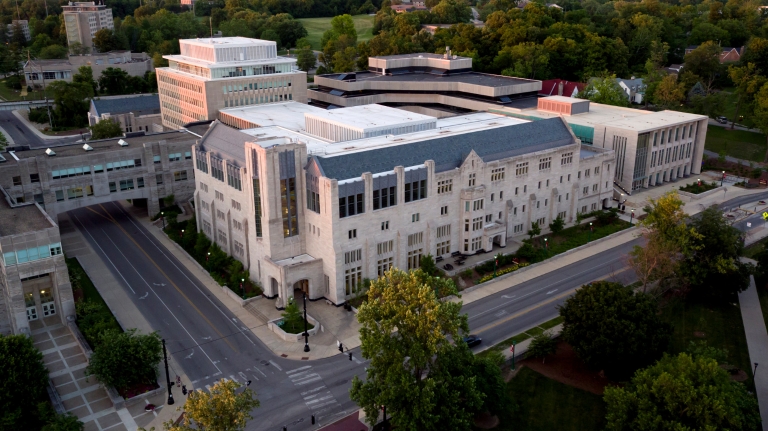 BLOOMINGTON, Ind. – The Indiana University Kelley School of Business remained No. 1 among online MBA programs, and the IU School of Education rose nearly 20 spots from a year ago to 26th in the latest U.S. News and World Report Best Online Education Program rankings.
The Kelley Direct Online MBA program is tied for first, and its Master of Science online program is ranked alone at second. Each was ranked first a year ago. The IU School of Education's double-digit rise from 45th a year ago was partly fueled by its performance in new specialty rankings, including a No. 1 ranking in Education/Instructional Media Design. It also ranked fifth in Special Education and seventh in Administration.
The IU Online bachelor's degree program also remains competitive, ranked 23rd, after rising by more than 20 positions a year ago. It is tied with five other schools in the 2020 list. IU ranked 18th for the best online bachelor's for veterans. Also recognized was the online graduate program at the School of Nursing, which is ranked 31st.
"We are pleased to announce that Indiana University's online programs again occupy top spots in the Best Online Education Program rankings," said John S. Applegate, executive vice president for university academic affairs. "Fundamental to this success has been our dedication to delivering online education as an integral part of IU's academic mission. We are committed to providing an authentic IU experience to all students who want or need an online education."
The Kelley Direct program began in 1999 and was the first online MBA program to be offered by a top-ranked business school. Since then, almost 4,400 students have earned Kelley MBAs through the program, and almost 1,100 people have earned Master of Science degrees.
"In an ever increasingly competitive market, we're always looking at how we can best enable our students to achieve their professional and personal goals," said Idalene "Idie" Kesner, dean of the Kelley School of Business and the Frank P. Popoff Chair of Strategic Management. "This past year, we introduced a revised curriculum, which was designed to allow students to personalize their experience and attain an even broader understanding of today's complex and globally interconnected business world. It is gratifying to see our programs continuing to be recognized as the best choices for online MBA and M.S. degrees."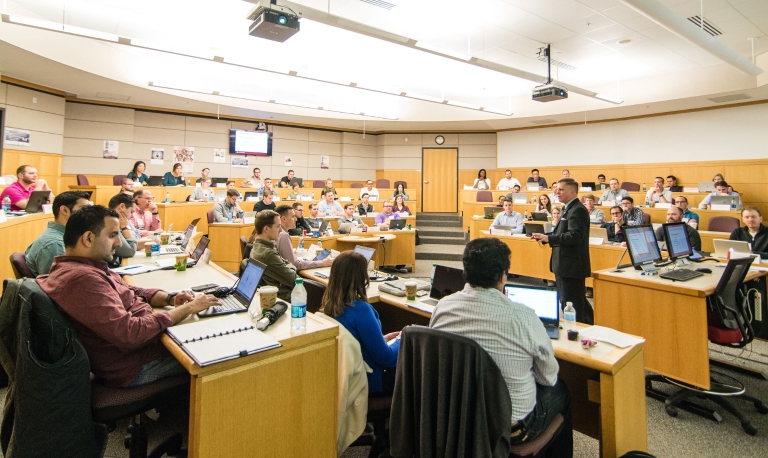 Taught by the same faculty who teach in Kelley's residential programs, Kelley Direct offers seven dual-degree tracks and more than 60 courses. The Master of Science program's degree offerings include business analytics, finance, entrepreneurship and marketing. While educational content for Kelley Direct degree programs is delivered online, the program includes Kelley Connect Weeks on the Bloomington campus during students' first and second years, an intense face-to-face connection with faculty that distinguishes the program from other online MBAs.
Kelley Direct's revised curriculum features an innovative set of integrated core modules. Each module allows students to gain deep knowledge in three subject areas while at the same time allowing them to see connections across the subject areas. The program also lets student personalize their MBA degree, and 50 percent of the curriculum includes electives, including global and domestic hands-on immersion courses.
The rise of the School of Education is particularly notable for the top ranking in Education/Instruction Media Design. The school has a long history of being at the forefront of using technology in education.
"As we continue to explore ways to bring access and high-quality programs to various student populations in Indiana and throughout the world, it is very rewarding to see the impact of our faculty commitment be recognized," said Lemuel W. Watson, Provost Professor and dean of the IU School of Education in Bloomington. "We are very committed to making sure that we remain relevant, innovative and inspiring as the Indiana University School of Education."
IU has been a forerunner in online programs at both the undergraduate and graduate level for more than 20 years, now offering more 135 online degree and certificate programs. In fall 2019, more than 32,200 students enrolled in IU Online programs, including 26,215 undergraduate students. Across IU, nearly 35 percent of all students took one or more online classes in fall 2019, and 8,768 are enrolled in 100 percent online schedules.
U.S. News rankings for bachelor's degrees are based on four criteria – student engagement with faculty and each other (35 percent), services and technologies (25 percent), faculty credentials and training (20 percent), and expert opinion (20 percent) – from a survey of high-ranking academic officials.
A complete list of IU's online programs is available on IU Online's website.