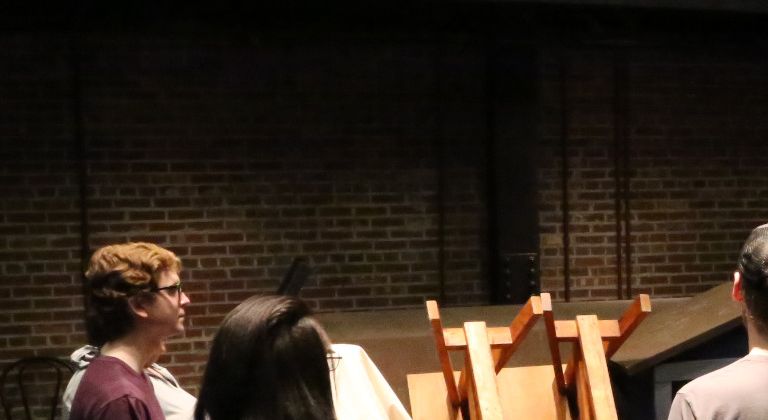 Addiction claims tens of thousands of American lives annually and touches thousands of lives more, including first responders, law enforcement, public defenders and prosecutors, mental health professionals and doctors. Now the Department of Theatre, Drama and Contemporary Dance at Indiana University Bloomington is telling some of their stories in the new play, "Ascendant."
Jonathan R. Michaelsen, professor of acting and directing, and Peter Gil-Sheridan, head of the MFA playwriting program, had the idea of devising a new theater work in late 2018. Devised work is created by a collaborative group, often using improvisation.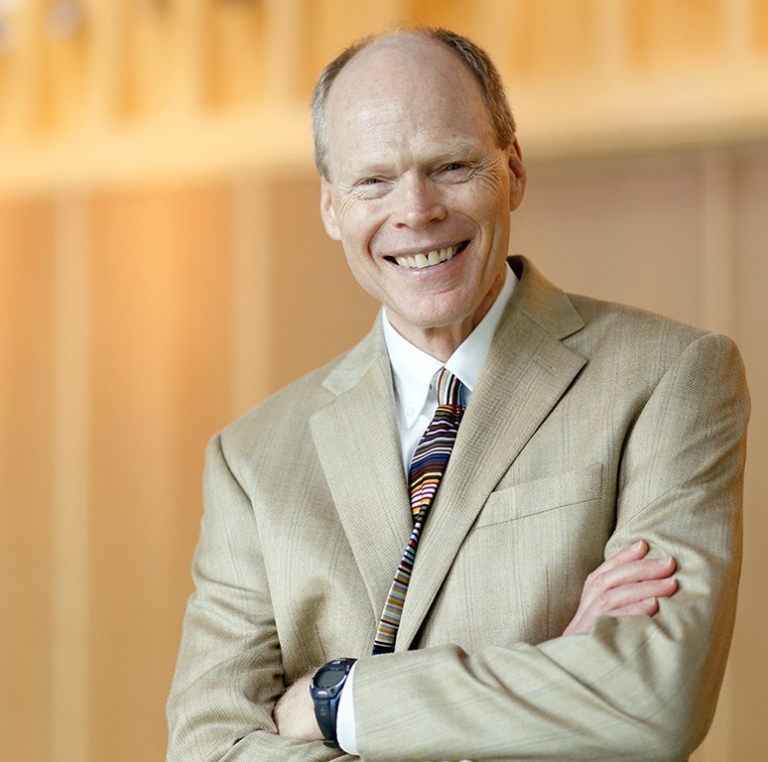 "After looking at a number of topics, we settled on the theme of addiction," Michaelsen said. "We were aware of the current crisis in this country. Seventy thousand Americans are dying each year from drug overdose; the population of Bloomington and IU combined is just above eighty thousand."
Michaelsen and Gil-Sheridan developed a list of people to speak with, including people affected by addiction. While the interviews were not used verbatim to create "Ascendant," they did form the basis for the characters and scenarios.
"We also read on topics related to the current crisis, such as the continued stigma regarding addiction, the latest theories on the brain and addiction, and the wide variety of treatment options available, including which ones were ineffective," Michaelsen said.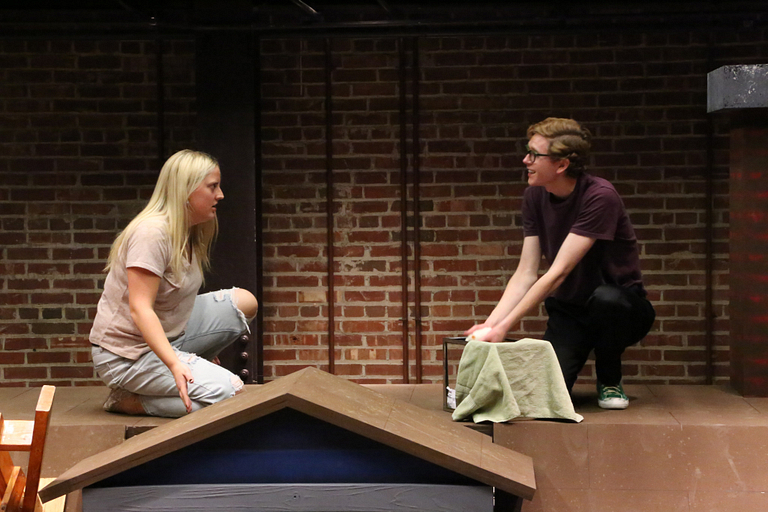 A company of actors began devising the script, generating scenarios around addiction based on their interviews. The cast, Michaelsen and Gil-Sheridan shared ideas and refined them through a period of 12, seven-hour-long days in August. Gil-Sheridan then created the first draft, and he honed the script through December 2019.
Carolynn Stouder, a senior theater major from Fort Wayne, plays Chrissy in "Ascendant." Stouder has a background in improvisation, and she was eager to participate in devising the script. She said the interview process was open to the cast members' interpretation.
"We all felt a moral obligation to gather useful, accurate information from our contacts so we could properly tell their story," Stouder said. "I interviewed an employee of the Counseling and Psychological Services in the university's Health Center. She told me about offerings the school has for students struggling with addiction. She sparked my curiosity to conduct further research on my own."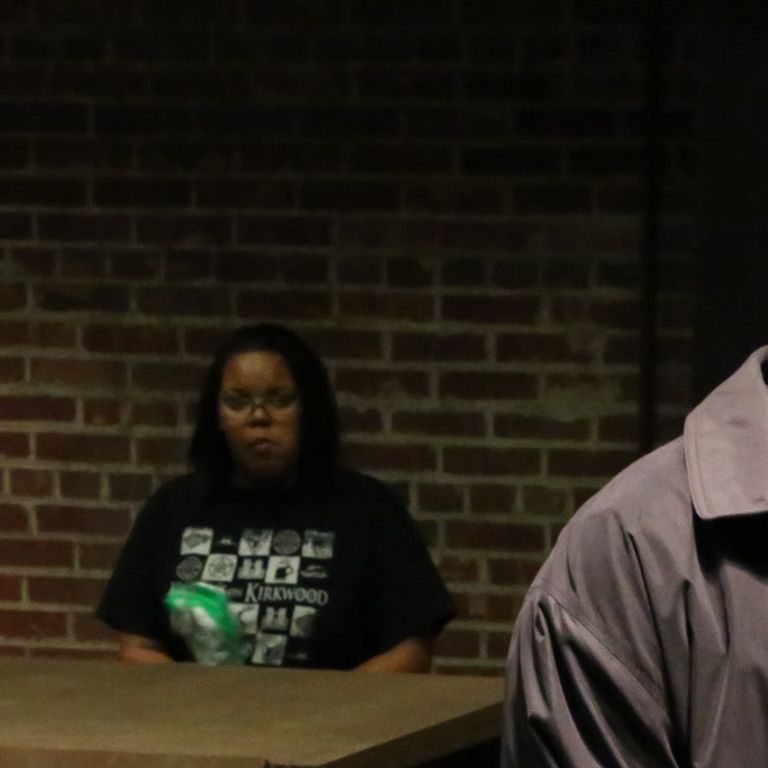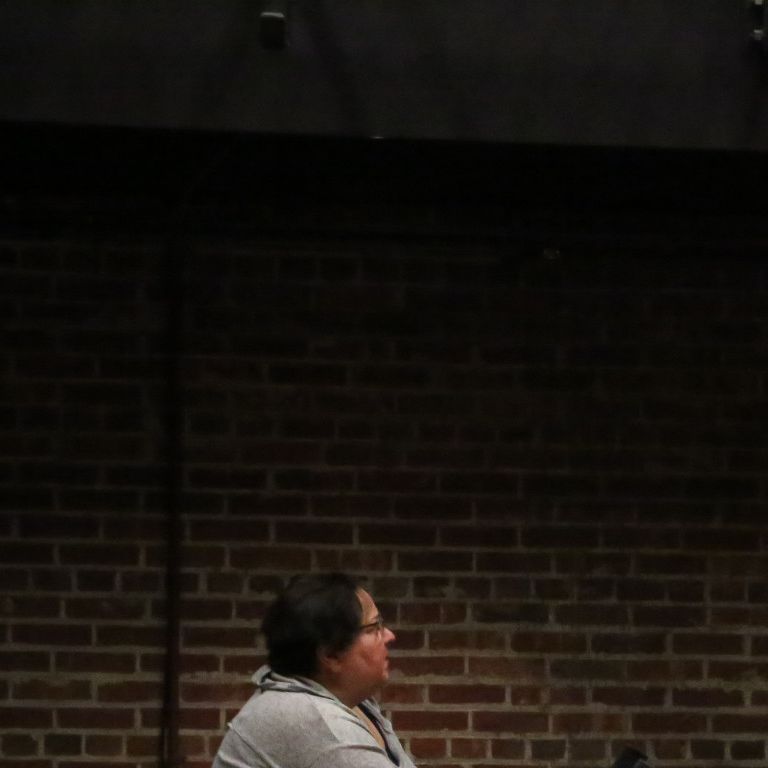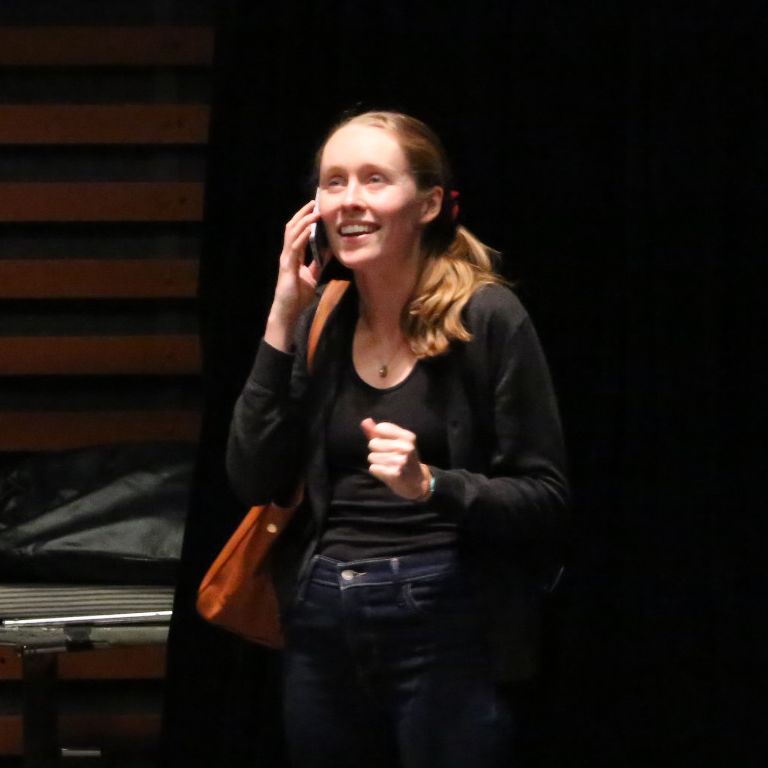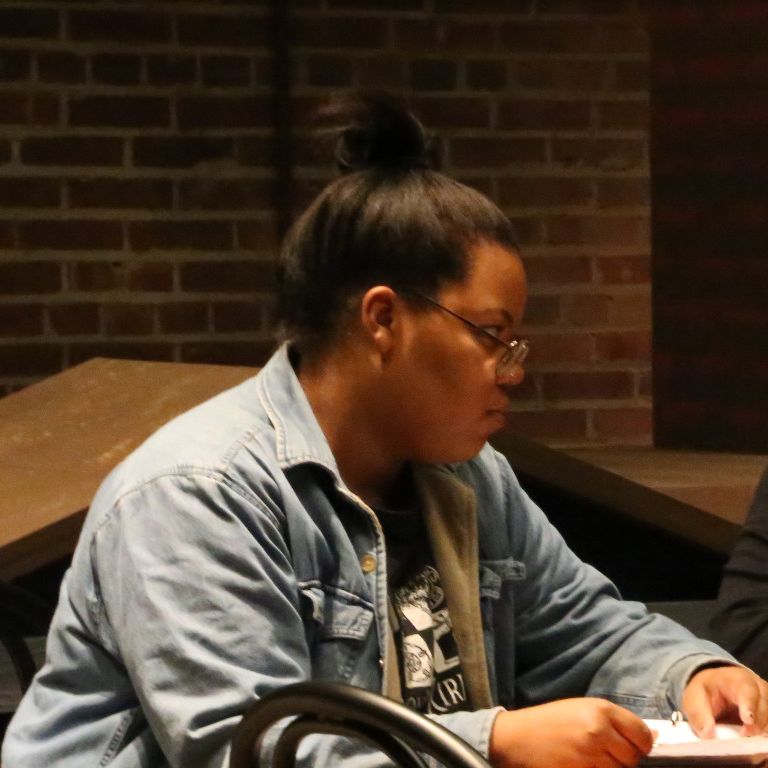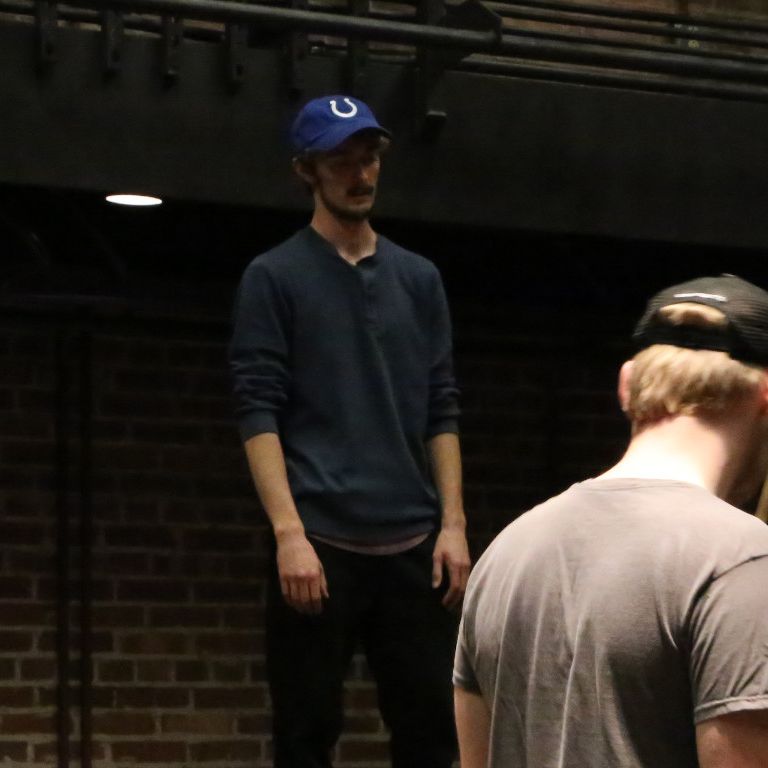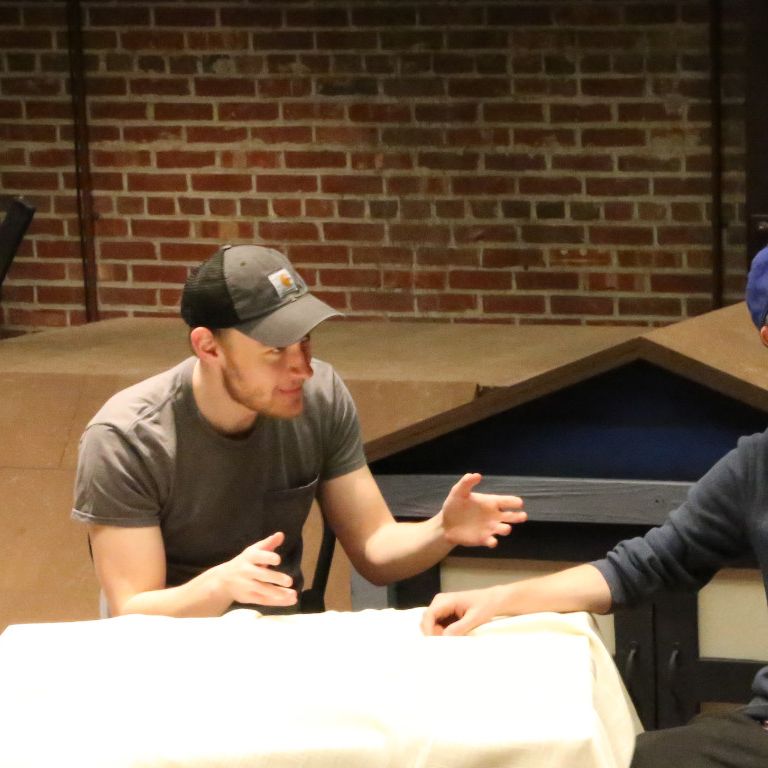 In working on "Ascendant," Stouder said she has gained a new perspective on the urgency and delicacy of the addiction crisis.
"Without realizing it, I had preconceived notions and biases against those struggling with addiction, whether it was fear of them or something more insidious pertaining to their willpower or strength," Stouder said. "It is much more complex when you start exploring different aspects of addiction, including treatment options, law enforcement and more.
"I hope 'Ascendant' brings additional awareness to the IU and Bloomington communities so discussions can keep happening and we can all find a solution together. If a person can experience art and leave with a new perspective or understand someone else's way of life just a little clearer, I am satisfied. I believe that seed of understanding is the key to compassion, and I think we could all use a little more of that these days."
See 'Ascendant'
"Ascendant" runs Jan. 22 to 25 at Studio Theatre in the Lee Norvelle Theatre and Drama Center, 275 N. Jordan Ave. Tickets can be purchased through Ticketmaster; by telephone at 812-855-1103; at the IU Auditorium box office, from 10 a.m. to 5 p.m. Monday to Friday; and at the IU Theatre and Dance box office one hour before the show.
Support for 'Ascendant'
Michaelsen and Gil-Sheridan received grants to devise and produce the show, including an Ostrom Grant from the IU Bloomington College of Arts and Sciences. Other grants were given by the IU Center for Rural Engagement, IU College Arts and Humanities Institute, and IU New Frontiers.
"We could not have generated this work without this support," Michaelsen said. "This has been a remarkable journey for us, both in working with many other artists to create 'Ascendant' and in the generosity of many individuals to share their stories, research and knowledge about addiction," he said. "It has given us greater empathy, and we have learned much about the human condition in both despair and hope."